« All Posts by this Blogger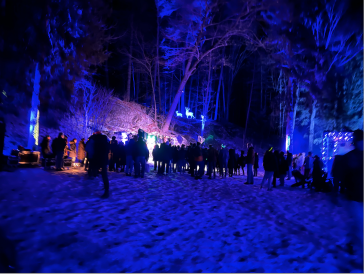 Reflection on Week 7
I am writing this blog post at the end of week 7 of my winter term. I want to reflect on this week and discuss the experiences that I have lived. This week was a lot—I had a ton of assignments and commitments to complete from completing problem sets to drafting visual analysis papers.
Most importantly, I learned so much this week and have grown a lot. To future 26's, don't be afraid to take risks academically or socially. Always be yourself and follow your passions. For me, I find a lot of joy from working in the Center for Social Impact and being a part of Foundations, a rigorous program for Dartmouth first-year students (I will definitely write more about this program in the spring term when we embark on our consulting project). In addition, I am in the process of conducting research for Indigenous migrant language rights. This commitment is absolutely worth it and has helped me in my research skills.
As I am reflecting, my fall term prepared me well for the winter term by helping me follow a precise daily schedule on the assignments that I need to complete. I am doing a lot of stuff because they are meaningful, and I am extremely passionate about the activities that I undergo. I hope prospective students know that there are plenty of resources and opportunities available for them when they arrive on campus. Make sure to seek out these resources and to always advocate for yourself. I am really excited to end my winter term and go back to California to visit my family; I miss my little sister a lot. Recently, campus has been really chilly, but maybe it's because I sometimes only wear a pullover and forget my mittens. However, I am still obsessed with Novack hot chocolate, it's my daily reward. Anyways, thank you for reading my reflection, and I am happy to complete my first winter term!