« All Posts by this Blogger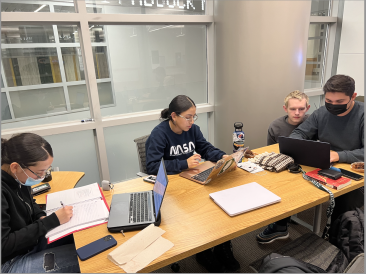 Life in the Snow!
I am writing this blog as I finish up Week 2 of the Winter term. A lot has happened since I came back on campus. Firstly, it is very cold on campus right now, but I love the change of weather. I have never experienced snow in my life because I am from Southern California, but it has been amazing getting to make memories with my friends. Whether that means throwing snowballs at each other or watching movies at the HOP (Hopkins Center for the Arts). There is even a humongous Christmas tree in the middle of The Green! The lights are so bright and the star on top is magnificent.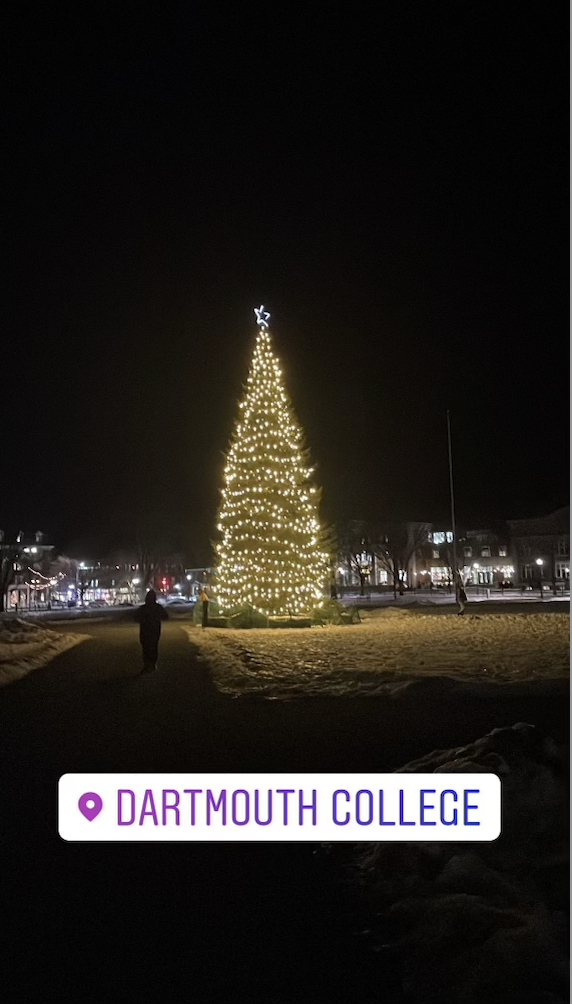 Last Saturday, I had a very persistent headache and a horrible stomach ache. Consequently, I chose to immediately isolate myself and attended all my classes virtually for the entirety of Week 2. I learned I tested positive for COVID-19. I emailed all my professors about the news and contacted all of my close contacts, and they were all kind and understanding. On my Day 5, I got a negative result from my antigen test.
As I am reflecting on my experience with COVID-19, I want to discuss my support system on campus. I remember my friend Ari and Melanie getting me food from the HOP or Novack Cafe because I was too sick to leave my dorm. My roommate checked up on me every time that he entered the dorm. My professors extended deadlines for my assignments. I prioritized my mental and physical health while I was in isolation. I am currently catching up with my assignments, and feel better. I am forever grateful for the people that are in my life at Dartmouth. When I first arrived on campus, I was afraid to be alone. However, I found my people and feel that my transition to Dartmouth has been amazing.