« All Posts by this Blogger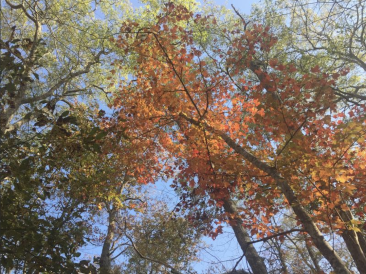 Interview with a Dartmouth Alumna '96
This past summer, before I left California to start my fall term at the College, I interviewed Jeneen DiBenedetto Graham '96 about her Dartmouth experience and gained vivid insight about her reflection. Dr. Graham introduced Dartmouth to me and believed in me during the application process in high school. She played a pivotal role in supporting me during high school and after. Now, Dr. Graham will be starting her position as Head of School of St. Margaret's Episcopal School this upcoming summer. Dr. Graham is the first woman to serve as the head of school in the independent school's entire history.
I am utilizing this blog post to provide prospective students with the possibilities of their Dartmouth experience and the life-long memories that are cultivated from attending Dartmouth. Here is the outline of the interview and the questions that I asked Dr. Graham
Toni: What did you study at Dartmouth and why?
Dr. Graham: I am a first-generation college student and majored in Anthropology and minored in Spanish. During my 2nd term at Dartmouth, I took Cultural Anthropology and fell in love with the study. At first, I focused on Africa, then shifted my studies to be centered around the Middle East.
Toni: What is your favorite memory from your Dartmouth experience?
Dr. Graham:  My favorite memory would be a compilation of memories. I was a part of The Dartmouth Dodecaphonics (acapella group), and they became family. We spent all four years together; we even created an album! I still maintain contact with many of my peers from my acapella group today.
Toni: While at Dartmouth, did you have a person that had a lasting impact on you?
Dr. Graham: Professor Dale F. Eickelman, a Middle Eastern Specialist. He served as my mentor and inspired me to study abroad in Morocco. A group of Dartmouth students and I created a guidebook for future Dartmouth students that are interested in studying in Morocco for an off-term. He believed in me as a scholar and pushed me to be the best scholar that I can be, and genuinely cared for me. He held high expectations and cared deeply about my development even after graduation. The small ratio of professors to students allowed me to cultivate a strong relationship with Professor Eickelman.
Toni: How did Dartmouth prepare you for life after Dartmouth?
Dr. Graham: I felt fully prepared for life after graduation because of Dartmouth's strong academic program. I was ready to embark on my doctoral program and felt that the College prepared me for the rigors of research and graduate studies.
Toni: Can you describe your journey in education, after Dartmouth?
Dr. Graham: After Dartmouth, I explored education and became very interested in the idea of independent schools. I love being in schools and found my purpose that is centered around helping students develop and grow into independent thinkers. I did research at UCI and earned a Ph.D., then I got the opportunity to serve as academic dean at St. Margaret's Episcopal School. Also, I love the idea of working with students and have taught AP Psychology for multiple years.
Toni: Do you have any advice for students that are beginning their journey at the College?
Dr. Graham: My advice would be to take advantage of the many opportunities on campus! Students should audit courses, try something new, try skiing, and try stuff you can only try at Dartmouth. Make many friends and develop relationships. Many of my peers whom I met during my undergraduate education are still present in my life.