« All Posts by this Blogger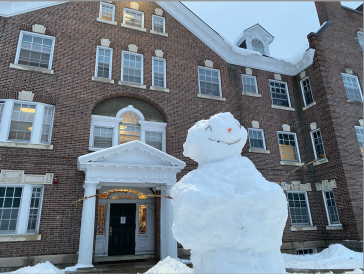 How To Make a Snowman
I am writing this article at the end of Week 3 of the Winter Term of my freshman year. Today, I wanted to create a guide on how to make a snowman. For me, a snowman represents a community effort to create something beautiful. It also represents the different layers of the members of our community.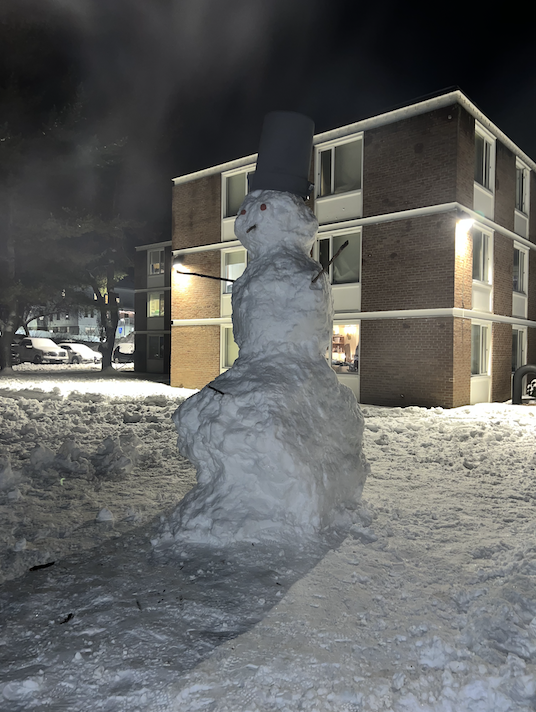 Firstly, when building a snowman, it is best that you find enough snow to roll it in a sphere. The size of the sphere depends on your perspective and how refined you want it to be. A snowman is just like you, made out of many layers that make you unique. Every sphere of snow builds upon the next, that ultimately work together to form it into one. A snowman is not just a creation, but rather an evolvement of our Dartmouth community. When creating snowmen, you will need to collect rocks and sticks for their eyes and arms. Truly, the environment aids us by gifting us the resources to build our snowmen. 
Right now, there are so many snowmen on campus, and they serve as reminders of our love for collaboration and development. It is very cold and chilly right now, but these symbols illuminate such a warm and close-knit connection. 
Next time you are walking past a snowman, maybe think about the experiences that it is living and the history behind its creation. Think about the people that came together to build it and the time and effort that it took for it to be standing up high. As I am reflecting on my Week 3, I am appreciative of the people in my life who genuinely care about me and the experiences that I am currently living. Remember to live in the moment and always be yourself.