« All Posts by this Blogger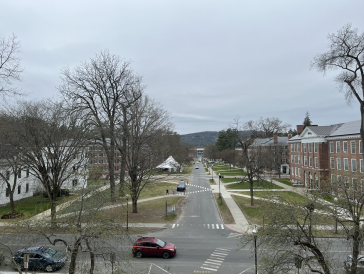 Dr. Petre Appreciation!
I am writing this blog post as I enter the sixth week of my spring term! I have completed the halfway mark of my term. As I am reflecting on my Dartmouth experience thus far, I want to dedicate this post to Dr. Petre. She is a Dartmouth professor who has influenced and guided me in my journey in the Economics department. She has inspired me to pursue the Economics major and further my journey in higher education by working towards a Ph.D. in Economics and Education.
I met Dr. Petre during the fall term of my first year, I took "Economics 1: The Price System: Analysis, Problems, and Policies" with her. Her class taught me so many lessons from the possible externalities that arise from food banks to calculating elasticities of demand and supply. Towards the end of the term, we even crafted a policy memo that incorporated economical topics learned in class. I chose to write my policy paper about the role of school vouchers and analyzed the trends of students leaving public schools for private schools, and the direct and indirect effects that these shifts in enrollment sizes have on the total amount of funding for schools throughout the United States. 
I learned a ton in her class, but what made the class so special for me was her love of teaching. She genuinely cares about every student and offers support and resources throughout the term to ensure that students are successful in her rigorous class. Her kindness and compassion supported me tremendously as I progressed throughout the busy weeks of the fall term. 
During my winter and spring terms, I met with Dr. Petre to update her on my life, my aspirations, and my plans for the future. Dr. Petre is truly a professor who I will always look up to and go to for guidance.