« All Posts by this Blogger
Wait, isn't Hanover in Germany?
"Wait, isn't Hanover in Germany?"
That was my reaction when I first heard of the small town of Hanover, New Hampshire, home to Dartmouth College. 
Now, before you start criticizing my knowledge of the Upper Valley area, I'm from the bustling city of Tokyo, Japan, 10,607km (or 6,591miles as y'all Americans would say!) away from the serenity of New Hampshire, so I'm justified in my initial ignorance, I hope! 
A little bit about myself: I'm Korean by nationality, but when I was five years old, I moved to Japan because of my father's work. Except for short stints back in Korea here and there, I was educated and raised in Japan, going to Japanese kindergarten initially but attending international schools in Tokyo, Osaka, and Nagoya thereafter. For those of you who haven't visited Japan, you definitely should, because it is such a beautiful place with amazing food and culture. 
How did I end up so far away from home? 
As much as I loved living in Japan, I couldn't help feeling that I wanted to leave Asia as soon as possible. I'd lived in Asia all my life, and I wanted to see more of the world and be educated in an environment that valued creativity and academic flexibility - something I thought that many Asian universities lacked.
It's been about a little over one week since term started here at Dartmouth. Within that small time period, however, I have come to fully appreciate Dartmouth's unique academic environment that stresses quality undergraduate teaching (we are famous for this!) while in true spirit of the liberal arts, encourages students to explore a variety of different courses, subject areas, and modules that help create new academic interests or complement existing ones. Moreover, there are so so many opportunities - both co-curricular and extracurricular - here on campus. I'm already having a hard time choosing between the many clubs and teams that I am interested in. More on that in later posts. 
The prospect of going to college overseas so far away from home is indeed a daunting one. What I encourage all of my international readers out there to do is always to keep an open mind when it comes to colleges. Please don't rule out Dartmouth (or any other U.S. college for that matter) because it may be unfamiliar territory. Of course, it isn't for everyone, but I can confidently tell you that the fantastic resources, opportunities, and friends you will find here at Dartmouth are definitely one of a kind. 
And no, Hanover is not in Germany. At least not the Hanover I love. :)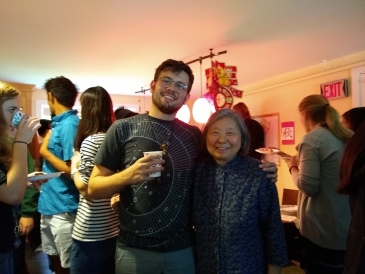 This week, I got to attend the Chinese Moon Festival right here at Dartmouth! Join me as I explore tradition and attempt to speak coherent Chinese.
My motto throughout my time at Dartmouth has been to actively pursue things that terrify me. When my friend texted me with the spontaneous, crazy idea to go skydiving, I figured it'd be the perfect way to kick off my senior year!
Working in admissions and interviewing campus-dwellers for our 3D Magazine, I've always been curious about what made Dartmouth special for current students, deducing exactly what set it apart so that they chose to spend their next four years here.
To give you some insight, here are the types of questions I was asked by girls decked out in flair, including snake onesies, avocado leggings, cat ears, and glitter, glitter, glitter!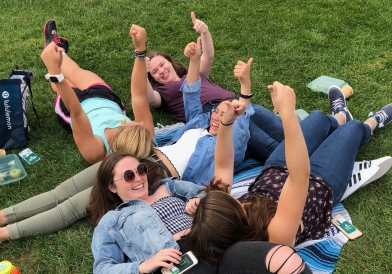 On almost every college tour I've ever been on, some parent asks about average class sizes. As a student I never truly understood how important that was until now.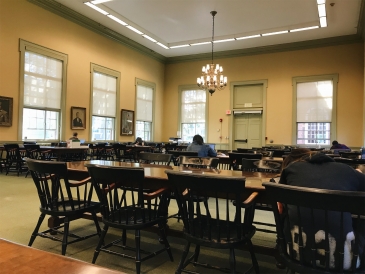 I remember hearing the same expression over and over again when I was an upperclassman in high school: "There's a lot more free time in college… you just need to learn how to manage it."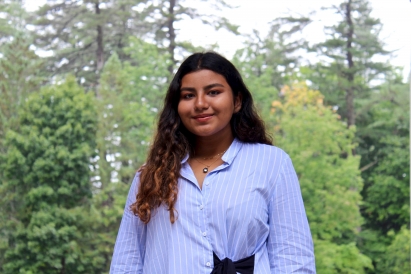 Ahlan, everyone! Welcome to my intro blog! 
My name is Lamees Kareem, and I am a '22 (freshman) from Jeddah, Saudi Arabia.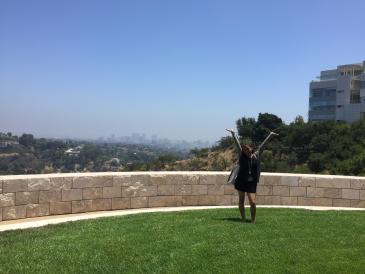 My name is Melissa and I come from East Los Angeles (born and raised). Buckle up as I take you through my life story and explain my ultimate arrival to Hanover, 2,947 miles from home. Hold on tight because this is going to be a long ride!

Melissa Barales-Lopez
2022
I had committed the next four years of my life to Dartmouth despite having never even visited the state of New Hampshire.