« All Posts by this Blogger
Wait, isn't Hanover in Germany?
"Wait, isn't Hanover in Germany?"
That was my reaction when I first heard of the small town of Hanover, New Hampshire, home to Dartmouth College. 
Now, before you start criticizing my knowledge of the Upper Valley area, I'm from the bustling city of Tokyo, Japan, 10,607km (or 6,591miles as y'all Americans would say!) away from the serenity of New Hampshire, so I'm justified in my initial ignorance, I hope! 
A little bit about myself: I'm Korean by nationality, but when I was five years old, I moved to Japan because of my father's work. Except for short stints back in Korea here and there, I was educated and raised in Japan, going to Japanese kindergarten initially but attending international schools in Tokyo, Osaka, and Nagoya thereafter. For those of you who haven't visited Japan, you definitely should, because it is such a beautiful place with amazing food and culture. 
How did I end up so far away from home? 
As much as I loved living in Japan, I couldn't help feeling that I wanted to leave Asia as soon as possible. I'd lived in Asia all my life, and I wanted to see more of the world and be educated in an environment that valued creativity and academic flexibility - something I thought that many Asian universities lacked.
It's been about a little over one week since term started here at Dartmouth. Within that small time period, however, I have come to fully appreciate Dartmouth's unique academic environment that stresses quality undergraduate teaching (we are famous for this!) while in true spirit of the liberal arts, encourages students to explore a variety of different courses, subject areas, and modules that help create new academic interests or complement existing ones. Moreover, there are so so many opportunities - both co-curricular and extracurricular - here on campus. I'm already having a hard time choosing between the many clubs and teams that I am interested in. More on that in later posts.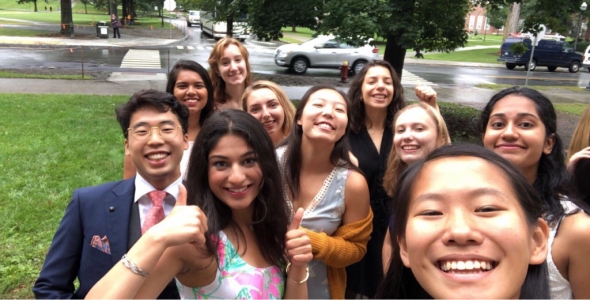 The prospect of going to college overseas so far away from home is indeed a daunting one. What I encourage all of my international readers out there to do is always to keep an open mind when it comes to colleges. Please don't rule out Dartmouth (or any other U.S. college for that matter) because it may be unfamiliar territory. Of course, it isn't for everyone, but I can confidently tell you that the fantastic resources, opportunities, and friends you will find here at Dartmouth are definitely one of a kind. 
And no, Hanover is not in Germany. At least not the Hanover I love. :)
A list of my favorite aspects of Dartmouth, spelled out.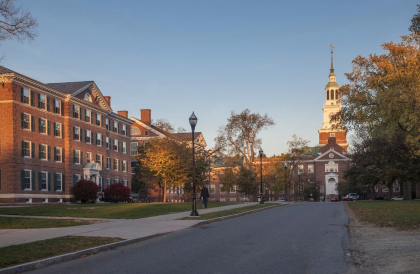 I want to utilize this blog post as a space to offer tips and advice to '26s, as they embark on their transition into their first year.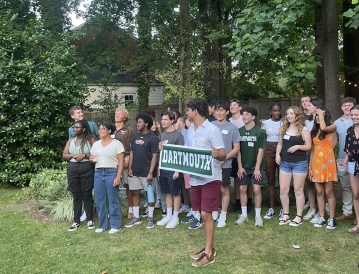 Being in DC this summer and participating in the Rockefeller Center's First Year Fellows program, I've been able to really see just how special the Dartmouth alumni network is.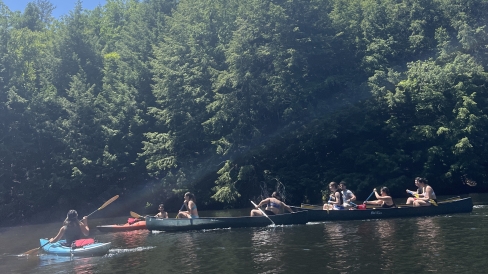 Let me tell you a little about a paddling trip I did with People of Color in the Outdoors (POCO), a DOC sub-club!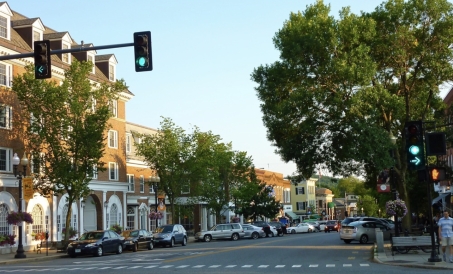 During a recent conversation with my HS friend who also goes to college in the US, we discussed what it's like experiencing culture shock especially as international students. I'd love to share the tips we developed to combat this feeling.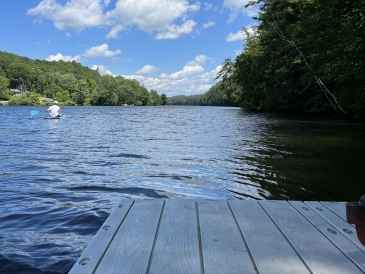 As a freshman, I decided to take my summer term on, and I wanted to elaborate on why I made that decision!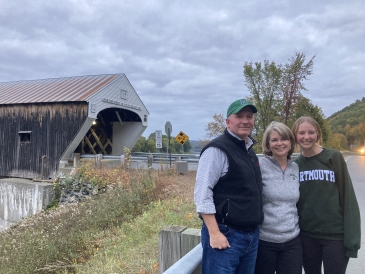 Every time I travel, I wear one article of Dartmouth gear. Yes, I have school spirit and love the Big Green, but I wear my school's green colors for a different reason.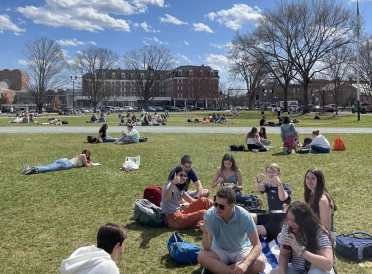 Being away from the Dartmouth's campus and some of my closest friends has given me an opportunity to reflect on the community I was able to find at Dartmouth during this past academic year.

When picking a college, know that you are not only picking a place to learn about the world, but also about yourself—and Dartmouth is a great place to do just that!