« All Posts by this Blogger
Wait, isn't Hanover in Germany?
"Wait, isn't Hanover in Germany?"
That was my reaction when I first heard of the small town of Hanover, New Hampshire, home to Dartmouth College. 
Now, before you start criticizing my knowledge of the Upper Valley area, I'm from the bustling city of Tokyo, Japan, 10,607km (or 6,591miles as y'all Americans would say!) away from the serenity of New Hampshire, so I'm justified in my initial ignorance, I hope! 
A little bit about myself: I'm Korean by nationality, but when I was five years old, I moved to Japan because of my father's work. Except for short stints back in Korea here and there, I was educated and raised in Japan, going to Japanese kindergarten initially but attending international schools in Tokyo, Osaka, and Nagoya thereafter. For those of you who haven't visited Japan, you definitely should, because it is such a beautiful place with amazing food and culture. 
How did I end up so far away from home? 
As much as I loved living in Japan, I couldn't help feeling that I wanted to leave Asia as soon as possible. I'd lived in Asia all my life, and I wanted to see more of the world and be educated in an environment that valued creativity and academic flexibility - something I thought that many Asian universities lacked.
It's been about a little over one week since term started here at Dartmouth. Within that small time period, however, I have come to fully appreciate Dartmouth's unique academic environment that stresses quality undergraduate teaching (we are famous for this!) while in true spirit of the liberal arts, encourages students to explore a variety of different courses, subject areas, and modules that help create new academic interests or complement existing ones. Moreover, there are so so many opportunities - both co-curricular and extracurricular - here on campus. I'm already having a hard time choosing between the many clubs and teams that I am interested in. More on that in later posts. 
The prospect of going to college overseas so far away from home is indeed a daunting one. What I encourage all of my international readers out there to do is always to keep an open mind when it comes to colleges. Please don't rule out Dartmouth (or any other U.S. college for that matter) because it may be unfamiliar territory. Of course, it isn't for everyone, but I can confidently tell you that the fantastic resources, opportunities, and friends you will find here at Dartmouth are definitely one of a kind. 
And no, Hanover is not in Germany. At least not the Hanover I love. :)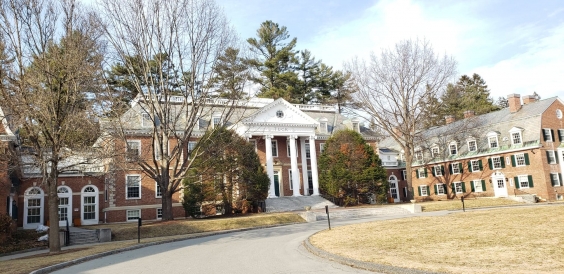 So as we say goodbye to our weekly trips to Dartmouth's ski-way and the beautiful snow, we find ourselves playing catch-ball on the Green...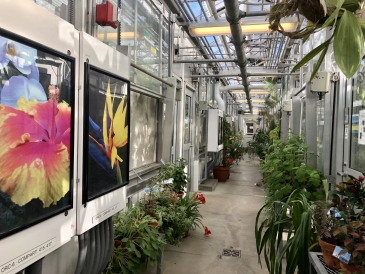 The minute you walk inside the greenhouse you are hit by the natural warmth of the sun and surrounded by the greenness of the plants.

"Hey! Do you want to grab dinner at Foco tonight?"
There is Mardi Gras down south, Carnivals north into Canada, but here in Hanover the weekend before Lent doesn't really have anything special most years. Most. This year, we held the party of a lifetime.
I was the first in my family to ever study abroad in America, so I was clueless about everything.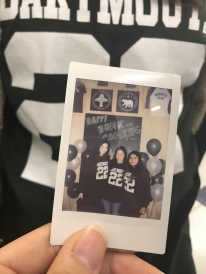 I always had my own room, and by chance, was never housed with a roommate during summer camps. To top that off, I really like my personal space.

Kirsten Gillibrand '88 is the first Dartmouth alumna to win election to Congress, and she has represented New York in the United States Senate since 2009.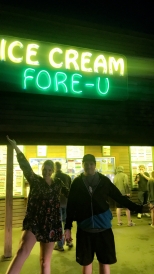 With many of my friends back from their off-terms, I am excited for the many different events happening at Dartmouth this term. Here the five things I look forward to most each spring!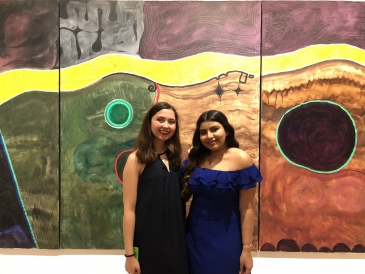 Their choice of venue was pretty incomparable: Dartmouth's Hood Museum! We dressed up for the event that was impeccably organized with catering, live performances from student groups (such as Street Soul), and a DJ.