« All Posts by this Blogger
Wait, isn't Hanover in Germany?
"Wait, isn't Hanover in Germany?"
That was my reaction when I first heard of the small town of Hanover, New Hampshire, home to Dartmouth College. 
Now, before you start criticizing my knowledge of the Upper Valley area, I'm from the bustling city of Tokyo, Japan, 10,607km (or 6,591miles as y'all Americans would say!) away from the serenity of New Hampshire, so I'm justified in my initial ignorance, I hope! 
A little bit about myself: I'm Korean by nationality, but when I was five years old, I moved to Japan because of my father's work. Except for short stints back in Korea here and there, I was educated and raised in Japan, going to Japanese kindergarten initially but attending international schools in Tokyo, Osaka, and Nagoya thereafter. For those of you who haven't visited Japan, you definitely should, because it is such a beautiful place with amazing food and culture. 
How did I end up so far away from home? 
As much as I loved living in Japan, I couldn't help feeling that I wanted to leave Asia as soon as possible. I'd lived in Asia all my life, and I wanted to see more of the world and be educated in an environment that valued creativity and academic flexibility - something I thought that many Asian universities lacked.
It's been about a little over one week since term started here at Dartmouth. Within that small time period, however, I have come to fully appreciate Dartmouth's unique academic environment that stresses quality undergraduate teaching (we are famous for this!) while in true spirit of the liberal arts, encourages students to explore a variety of different courses, subject areas, and modules that help create new academic interests or complement existing ones. Moreover, there are so so many opportunities - both co-curricular and extracurricular - here on campus. I'm already having a hard time choosing between the many clubs and teams that I am interested in. More on that in later posts. 
The prospect of going to college overseas so far away from home is indeed a daunting one. What I encourage all of my international readers out there to do is always to keep an open mind when it comes to colleges. Please don't rule out Dartmouth (or any other U.S. college for that matter) because it may be unfamiliar territory. Of course, it isn't for everyone, but I can confidently tell you that the fantastic resources, opportunities, and friends you will find here at Dartmouth are definitely one of a kind. 
And no, Hanover is not in Germany. At least not the Hanover I love. :)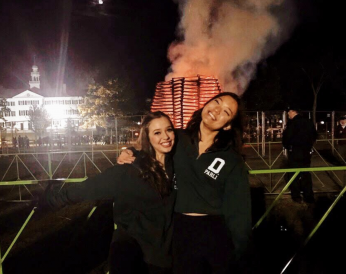 Welcome to our family!
It's now mid-December and you've finally received your ED acceptance letter. Congrats!! You've done it: you're going to your dream school.

We thought about hosting a big showcase about female empowerment, but we pushed the idea aside -- a showcase was a little "crazy" and "far-fetched" to pull off with only a month left of the term.
While I am having an unbelievably great time studying at the University of Edinburgh this term, I can't help but miss Dartmouth a little.
Many Dartmouth students feel the need to go above and beyond not only academically, but also socially and in other undertakings such as sports, student organizations like dance or acapella groups, and extracurricular clubs.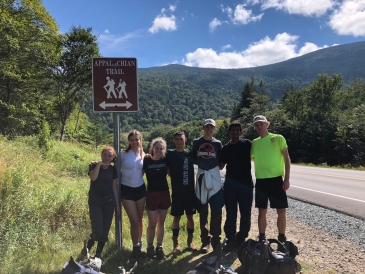 Trips may be long-completed, but the memories I made at Moosilauke Lodge and on the trails will stick with me for the rest of my years here.
How many schools (not of fish) do you know where you can just decide to take a fishing trip on a normal Sunday? There's someFIN about it that just fascinates me... care to know more?
Hanover perflectly embodies that quintessential feeling of autumn – the cool days and crisp nights, the bright colors and the crunching of leaves under tender footsteps – there's something to it that makes it feel near-sublime.
Growing up sandwiched between coffee farms and a mom who started every day with a fresh cup, it's hard to pinpoint the exact moment when I fell in love with coffee.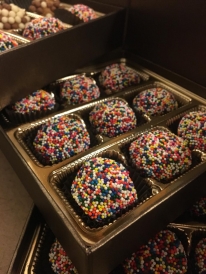 The idea is simple: providing Brazilian food and music to students after midterms, as a way to get their minds to relax, just like a school recess between hard classes.