You are here
« All Posts by this Blogger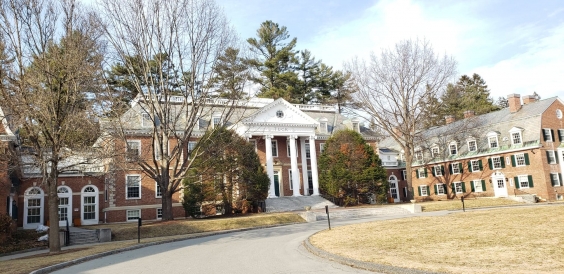 Snapshot of Spring
Spring is here!
That means warmer weather (always a treat!), longer days, and for most first-years, the home stretch before we conclude our first year at Dartmouth! It's simply amazing how time flies… it seems not so long ago that I was hiking the woods of New Hampshire on my first year DOC trip, signing up for my first classes, and enjoying the beautiful fall foliage. 
So as we say goodbye to our weekly trips to Dartmouth's ski-way and the beautiful snow, we find ourselves playing catch-ball on the Green:
Some things never change… like the weekly laundry runs!
The clubs and extracurricular meetings…
The discussions and homework sessions in the floor common rooms...
... and of course, the amazing floormates and Undergraduate Advisors that welcome you back home every day! 
The occasional brunch at the Pine Restaurant…
And of course, the squeeze of 19S classes…
as seen through (sometimes) long nights in one of Dartmouth's many beautiful libraries:
But some things do change, like our beautiful campus that grows greener every day….
….Ready to welcome what I think is the most wonderful change of all: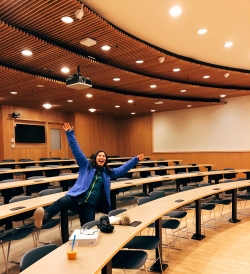 Here are a few of the things that keep my spirits high during finals week.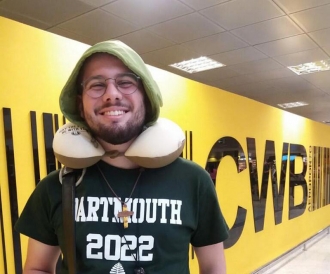 AAAAAAAAAAAAAAAAAAAAAAAA I'M GOING ABROAD!! WHAT SHOULD I DO? WHAT SHOULD I RESEARCH! Do not worry! Dartmouth has an amazing pre-departure platform that will leave you as safe as can be!
There is nothing better than walking into Harvard territory as part of a large group wearing Dartmouth Club Swim shirts and crazy items of clothing known as flair.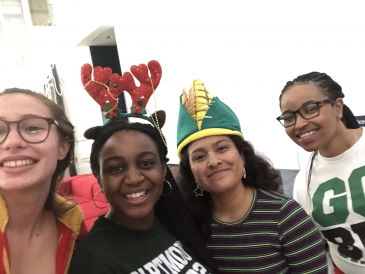 The experience of tour-guide training was never something I imagined doing, but I'm so glad I did.

Melissa Barales-Lopez
2022
Here are some of my week 4 memories. Enjoy!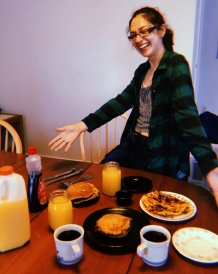 PRIDE week here at Dartmouth kicked off on Friday. We had nice weather and even nicer PRIDE stickers.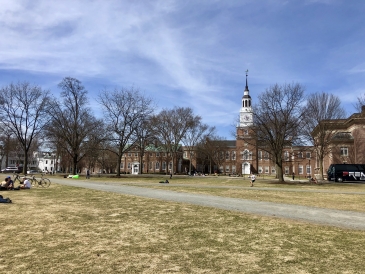 When it's 70 degrees and sunny, the halls of Baker-Berry are empty; the entire campus is outside.

Going through my camera roll recently, I was a little amazed at everything I had packed into this last week(ish) on campus.
Just three weeks into my Toulouse LSA+, I've already traversed the South of France, visited three of the county's five biggest cities, and I have another whole nine days of vacation ahead of me.