You are here
« All Posts by this Blogger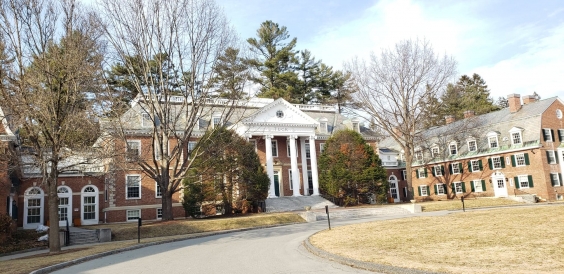 Snapshot of Spring
Spring is here!
That means warmer weather (always a treat!), longer days, and for most first-years, the home stretch before we conclude our first year at Dartmouth! It's simply amazing how time flies… it seems not so long ago that I was hiking the woods of New Hampshire on my first year DOC trip, signing up for my first classes, and enjoying the beautiful fall foliage. 
So as we say goodbye to our weekly trips to Dartmouth's ski-way and the beautiful snow, we find ourselves playing catch-ball on the Green: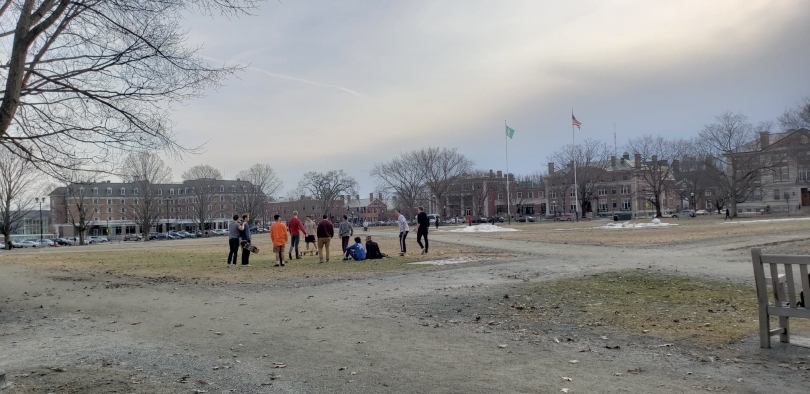 Some things never change… like the weekly laundry runs!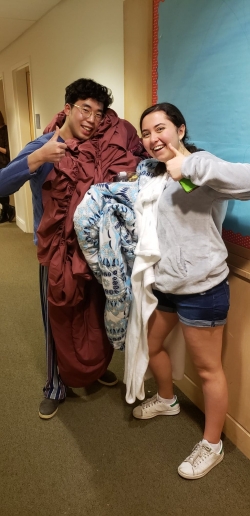 The clubs and extracurricular meetings…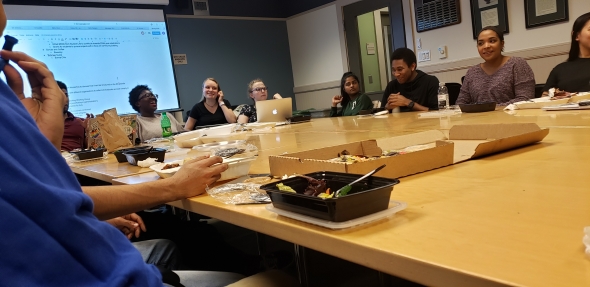 The discussions and homework sessions in the floor common rooms...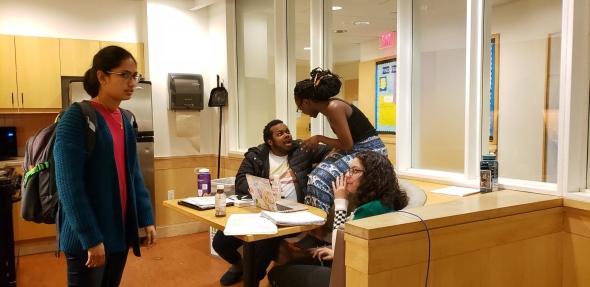 ... and of course, the amazing floormates and Undergraduate Advisors that welcome you back home every day!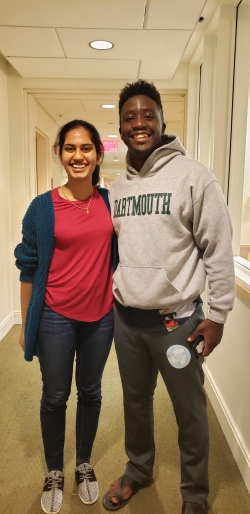 The occasional brunch at the Pine Restaurant…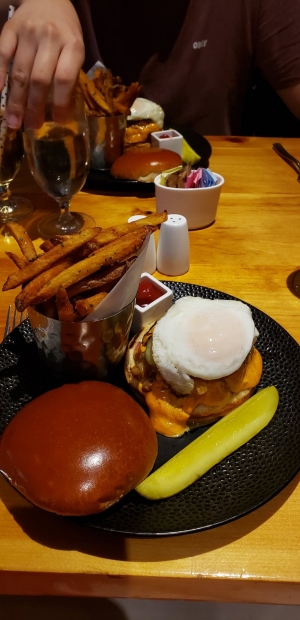 And of course, the squeeze of 19S classes…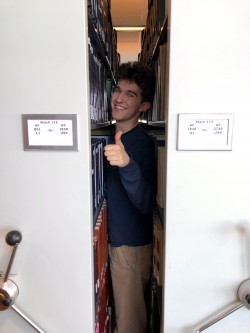 as seen through (sometimes) long nights in one of Dartmouth's many beautiful libraries: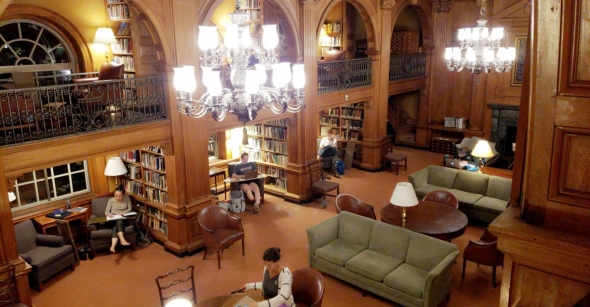 But some things do change, like our beautiful campus that grows greener every day….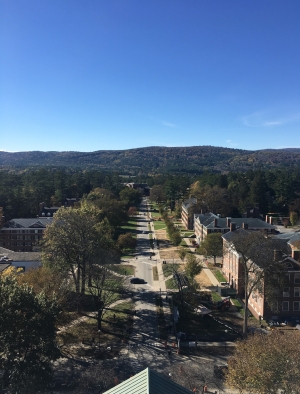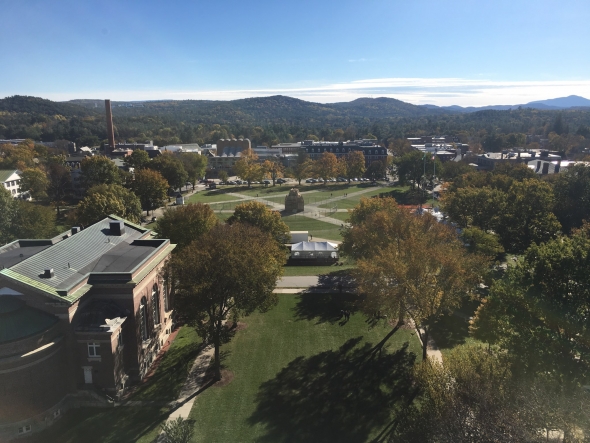 ….Ready to welcome what I think is the most wonderful change of all: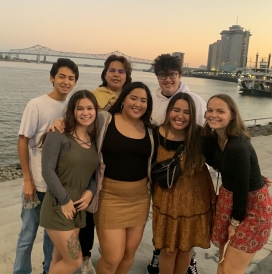 But at the end of the day, when people ask me what my favorite Dartmouth memories are, I'm always thinking about the place. Ice skating, pink sunsets, riverbanks, or canoeing? That's my highlight reel.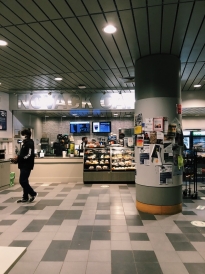 In a world where proper social distancing is so important, Novack Café has fulfilled a unique desire for current on-campus students; it's a place to study, hang out with friends, and grab a snack—all while staying COVID safe.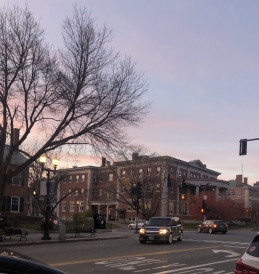 The last week of October was especially ~spooky~ as I was able to find more time than usual to enjoy my weekend with friends and the small-town-charm of Hanover.

While the student body at the College may be relatively small, students here recognize that their vote can hold a lot of weight in New Hampshire, a classic swing state.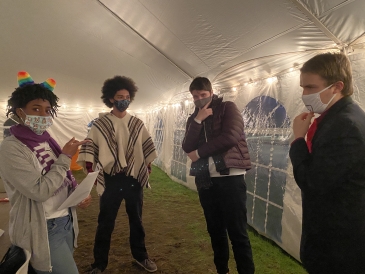 After walking around campus all day in eye-catching attire, we headed to a Murder Mystery night hosted by Phi Tau (a fraternity) in one of the tents scattered around campus.

One of the best things about the Upper Valley is its spectacular sunsets that we get to witness each evening. 

On Friday, a few friends and I decided to take part in an event held by Collis After Dark, which organizes a lot of the student programming on-campus.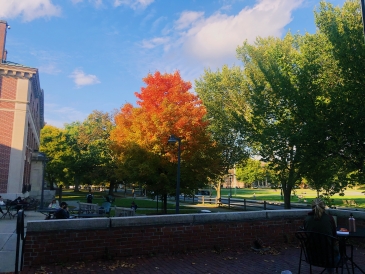 My personal visit to Dartmouth was a huge factor in my decision to apply, so in honor of Week 7, I hope this blog post can virtually illustrate some of what Dartmouth has to offer in seven images – worth 7,000 words!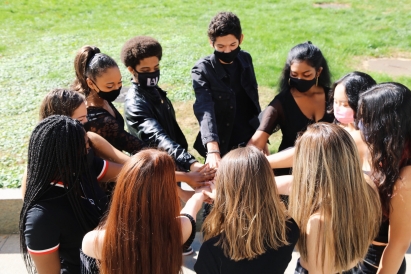 As a member of multiple performance groups on campus, I thought I'd give you a bit of background info on the opportunities here and discuss what we've been up to!