« All Posts by this Blogger
The (Real) Freshman Fifteen: Academics
Hello again! 
It has been just over fifteen days since classes started: the Hanover heat has given way to chilly winds, the mountains are gradually showing their beautiful autumn foliage, and a lot of us freshmen are returning to earnest studying for the first time in a long while.
You may have heard of the notorious Freshman Fifteen... and I mean the first fifteen school days (ie. the first three weeks) of school. The first couple of weeks are a grind for freshmen. Not only are college academics a step above what most experienced in high school ---depending on your classes, you may have up to 3-4 hours of reading and review per night---you are still in the process of getting adjusted to the social scene, signing up for extracurriculars, and figuring out the ins-and-outs of college life.  Through a series of exposé posts over this year, I hope I can shed some light on the (real) freshman experience at Dartmouth. 
The library will become one of your most frequently visited places on campus, second only to your dorm room (and perhaps FOCO, our main dining hall---their cookies are amazing by the way). You will have many long nights. Your classes may be extremely challenging at first; to be completely honest with you, I kinda shot myself in the foot by signing up for too ambitious of a course load for my first term. So take my word for it when I say that you won't be alone: it is a challenge that all of us freshmen go through. 
But Dartmouth students have one huge advantage compared to most of our peers in other universities. 
On my first post, I mentioned that Dartmouth is renowned for its commitment to undergraduate education; never is this more appreciated than when the classes get harder, and the material gets more challenging. Professors are incredibly welcoming during office hours; you can literally walk in and ask them for additional help or advice any time. For instance, I remember that in the run-up to my Econ statistics quiz, about ten of us crammed into the Professor's room, and she gave us a private two-hour group review session of all the material that needed to be covered. Students can also take advantage of weekly X-hour sessions that are usually optional review sessions with the professor. 
Furthermore, all of us here at Dartmouth have a myriad of well-established and readily-available academic support systems that help us get through not only those hard first weeks but all four years of college! For example, I partake in TA-led study groups with the Academic Skills Center, requested an Econ tutor with the Tutor Clearinghouse, and signed up for one-on-one writing sessions with the Institute for Writing and Rhetoric. And the best part is: it's all COMPLETELY FREE! 
(Disclaimer: Well, there are certain caveats, but unless you will be requesting more than 3 hours of 1:1 tutoring per week per subject, and I have yet to meet anyone who does this, everything is indeed FREE!) 
So if you're looking for a school that takes the quality of its undergraduate education seriously, and spares no resources in making sure that every student can succeed academically, Dartmouth is the place for you.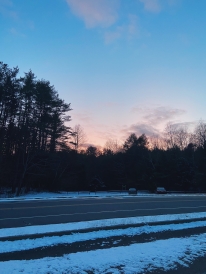 No freshman year is perfect, and I'm reflecting on a few learned lessons that I wish I knew before attending Dartmouth.

In case you didn't know, Dartmouth operates on a quarter system, which means that in each term, students typically take three classes. However, they can also elect to add an additional course!
From classes to extracurriculars to book club, there are endless communities to join at Dartmouth!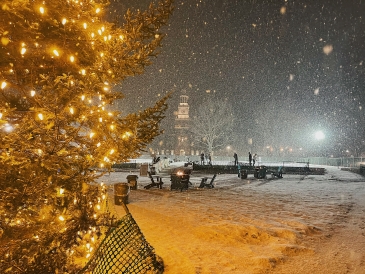 Have you ever wondered what a Dartmouth freshman's course of study may look like? The beauty of the D-Plan is everyone can customize their own schedules, so this term I'm taking International Politics, Global Health & Society, and Expository Writing.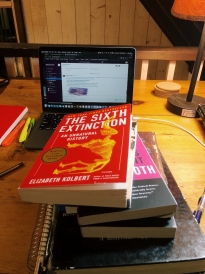 Professors at Dartmouth really love their discipline and want to share their knowledge with as many students as possible through a variety of resources. I'll walk you through some of the ways they do this while telling you about my classes this term.

This winter is my first term really focusing on classes in the government and economics departments, so I thought I'd walk you all through my class schedule and experiences so far!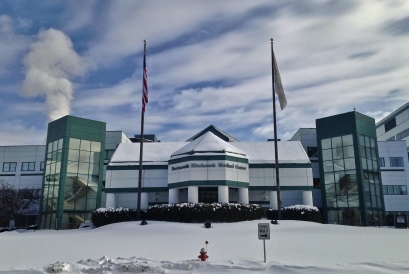 Dartmouth's Center for Social Impact has several opportunities for students to be involved with the Upper Valley. This year, I have the privilege to be involved in Foundations, a first-year program, and can't wait for other opportunities!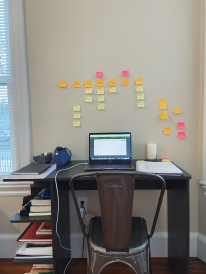 While taking four classes at most other schools with semester-based calendars seems like a breeze, Dartmouth's unique D-Plan and quarter system make my efforts to take four classes this winter a bit more challenging.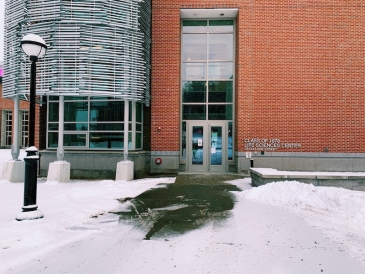 DUJS is a great opportunity for students across campus to get together and discuss scientific thought and innovation, whether from psychology, astrophysics, or more social justice-oriented medical research.