You are here
« All Posts by this Blogger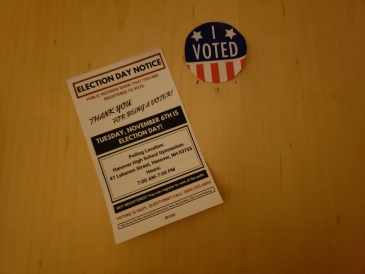 My First American Election
Hello from America! It's midterm election day today, and the campus is buzzing with the talk of politics and election issues! As an international student, it is so interesting to see Dartmouth students carpooling to Hanover High to cast their ballot, posting their absentee ballots at their home states, and canvassing across campus as part of College political organizations. AIthough I am not a US citizen and hence unable to vote, I have always been passionate about politics, and it is such an exciting experience being part of it all. 
Dartmouth has a very politically-informed student body, and it is exciting to be at the centre of not only New Hampshire politics, but arguably national politics as well. As you may have heard, New Hampshire is one of the focal points for US politics, and every election year the whole nation focuses on the state's electoral verdict. As a result, Dartmouth has frequently been in the spotlight: we have hosted several Presidential debates and been the venue for talks and rallies for many political candidates over the years, from Barack Obama to John Kasich, from John McCain to Jimmy Carter. Almost every week, political figures come to campus: just a couple weeks ago, I had front row seats to a talk by Congresswoman Annie Kuster, a Dartmouth alumni herself, and Senators Kirsten Gillibrand and Cory Booker. James Mattis, the Secretary of Defense, was also on campus in September and gave a special closed-door talk to ROTC cadets, veterans, and students in the US Foreign Policy class. Dartmouth's long-standing connections to the political world enable students to rub shoulders with some of the most famous public figures in the country: for example, I remember studying in my common room when Congresswoman Kuster dropped by to say hi, on her way to the College Dems HQ just down the corridor! 
Dartmouth has a robust Government Department, so for all of you who are interested in studying politics or public policy, I definitely recommend taking a look. As an expected Government major myself, I am so excited to take full advantage of the host of opportunities available to students---from the amazing First Year Fellowship that matches students with public policy internships with Dartmouth alumni (including several positions in Congress and government departments), to the foreign study programmes in London and DC. The Rockefeller Center also hosts the public policy minor, so even if you're not majoring in government but would like to learn more about policymaking, you can easily dip your feet in the world of politics! 
I have never been as politically conscious as I have been at Dartmouth; never would I have imagined getting front-row seats to such a monumental moment in US political history. There are those of us who love this small college---especially if you're passionate about politics.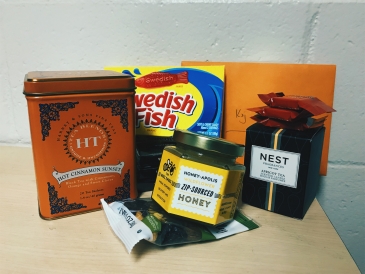 If you ever get homesick like this – or think you might once your college years begin – I've made a list of a few activities that help me reacclimate.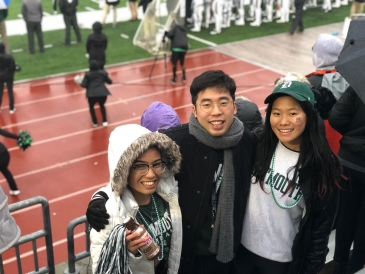 Getting sick away from home is not ideal, especially when it's the middle of Homecoming weekend.

The HOP runs movies weekly, bringing in anything from big popular movies such as Crazy Rich Asians, to movies by acclaimed filmmakers such as Ulrike Ottinger.

While The College's normal dining options offer a wide variety of awesome meals, it's sometimes nice to dish out a few dollars of your own to get a taste of the incredible food in the area.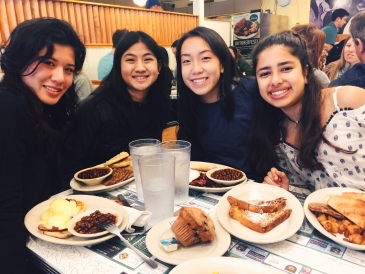 With two whole days of no school, we can sleep in, get extra work done, and hang out with friends, a task that can prove overwhelming during the week, given different class schedules and extracurriculars.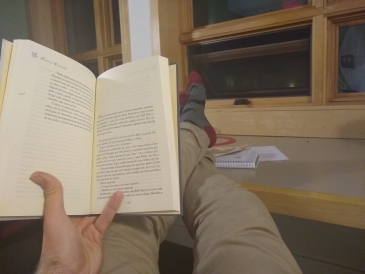 After attending an open house, I fell in love with Professor Deanne Harper and her topic of Choice, 'Pursuing Happiness.' And I could not have made a better choice.
During First-Year Trips last year, all of us '21s received shirts inscribed with "Welcome Home" as our first piece of Dartmouth memorabilia; it never occured to me that Dartmouth would actually become my "home."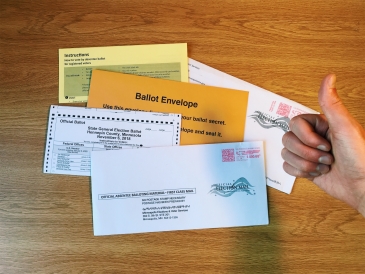 When I began planning for my life in Hanover, the issue of voting dawned on me. Which state would I vote for, how would I get registered, and where would I go for help?
At Dartmouth, I aim to spice up my academic and co-curricular activities with spontaneous excursions that coincide with the seasons. Here are my favorite autumnal adventures from senior year thus far.