You are here
« All Posts by this Blogger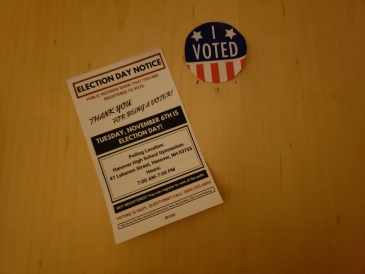 My First American Election
Hello from America! It's midterm election day today, and the campus is buzzing with the talk of politics and election issues! As an international student, it is so interesting to see Dartmouth students carpooling to Hanover High to cast their ballot, posting their absentee ballots at their home states, and canvassing across campus as part of College political organizations. AIthough I am not a US citizen and hence unable to vote, I have always been passionate about politics, and it is such an exciting experience being part of it all.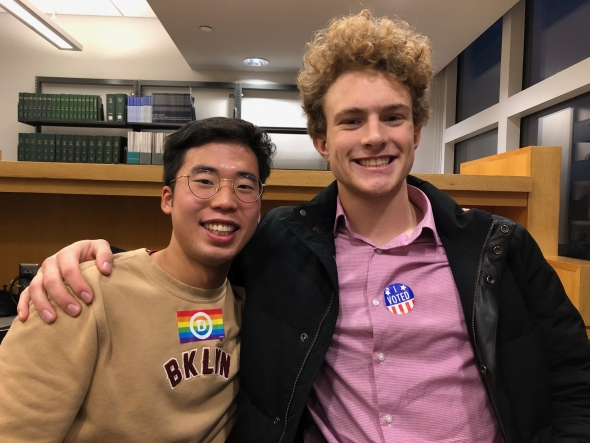 Dartmouth has a very politically-informed student body, and it is exciting to be at the centre of not only New Hampshire politics, but arguably national politics as well. As you may have heard, New Hampshire is one of the focal points for US politics, and every election year the whole nation focuses on the state's electoral verdict. As a result, Dartmouth has frequently been in the spotlight: we have hosted several Presidential debates and been the venue for talks and rallies for many political candidates over the years, from Barack Obama to John Kasich, from John McCain to Jimmy Carter. Almost every week, political figures come to campus: just a couple weeks ago, I had front row seats to a talk by Congresswoman Annie Kuster, a Dartmouth alumni herself, and Senators Kirsten Gillibrand and Cory Booker. James Mattis, the Secretary of Defense, was also on campus in September and gave a special closed-door talk to ROTC cadets, veterans, and students in the US Foreign Policy class. Dartmouth's long-standing connections to the political world enable students to rub shoulders with some of the most famous public figures in the country: for example, I remember studying in my common room when Congresswoman Kuster dropped by to say hi, on her way to the College Dems HQ just down the corridor! 
Dartmouth has a robust Government Department, so for all of you who are interested in studying politics or public policy, I definitely recommend taking a look. As an expected Government major myself, I am so excited to take full advantage of the host of opportunities available to students---from the amazing First Year Fellowship that matches students with public policy internships with Dartmouth alumni (including several positions in Congress and government departments), to the foreign study programmes in London and DC. The Rockefeller Center also hosts the public policy minor, so even if you're not majoring in government but would like to learn more about policymaking, you can easily dip your feet in the world of politics! 
I have never been as politically conscious as I have been at Dartmouth; never would I have imagined getting front-row seats to such a monumental moment in US political history. There are those of us who love this small college---especially if you're passionate about politics.

 
Wow, my freshman year at Dartmouth has really flown by! Towards the end of summer 2020, I received a warm welcome email from my Orientation Peer Leaders inviting me to join a Zoom call with around ten other of my classmates.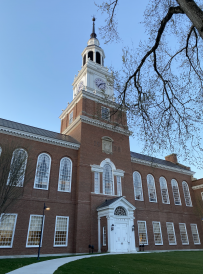 As we approach graduation day, I continue to reflect on my time at Dartmouth. I've learned a lot about myself over the course of the last four years, but here are three of the most important things I've come to realize...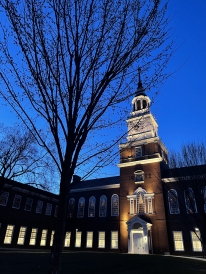 In no particular order, here are a few places and ways I love to spend my free time as a student at Dartmouth. I hope this post can give you a glimpse into how wonderful campus life can be!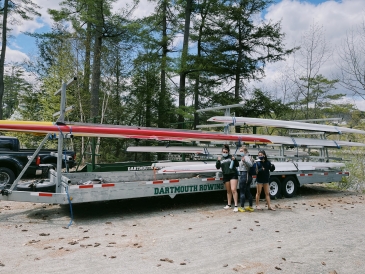 Here is a glimpse into the gorgeous outdoors that sits on and hugs Dartmouth's campus. On this fine May afternoon, my friends and I paddled down the Connecticut River for the first time now that the Ledyard Canoe Club opened services. We had a blast!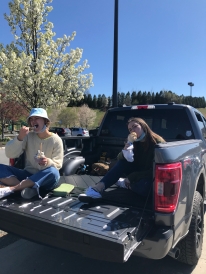 Spikeball on the Green, cherry blossoms in front of Baker….as spring is arriving here in the Upper Valley, I thought I'd write a quick post about my favorite things to do near campus this time of year!

This week, I had the amazing opportunity to take a rock-climbing class at one of the country's best climbing spots: Rumney, New Hampshire.

The trees are full, flowers are blooming, and the weather is gorgeous.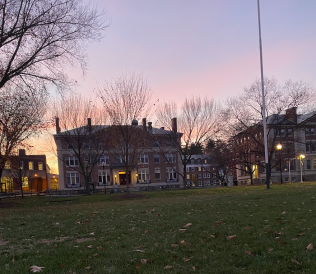 Let's talk about job offerings on campus and how to secure a position!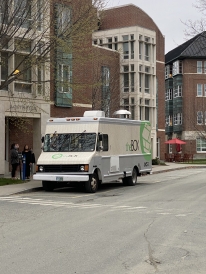 Something fun and new that I thought might be fun to write about is theBox, a food truck founded by students from Dartmouth's Tuck School of Business.