You are here
« All Posts by this Blogger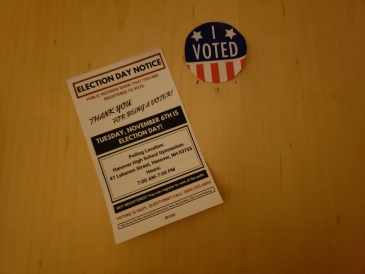 My First American Election
Hello from America! It's midterm election day today, and the campus is buzzing with the talk of politics and election issues! As an international student, it is so interesting to see Dartmouth students carpooling to Hanover High to cast their ballot, posting their absentee ballots at their home states, and canvassing across campus as part of College political organizations. AIthough I am not a US citizen and hence unable to vote, I have always been passionate about politics, and it is such an exciting experience being part of it all. 
Dartmouth has a very politically-informed student body, and it is exciting to be at the centre of not only New Hampshire politics, but arguably national politics as well. As you may have heard, New Hampshire is one of the focal points for US politics, and every election year the whole nation focuses on the state's electoral verdict. As a result, Dartmouth has frequently been in the spotlight: we have hosted several Presidential debates and been the venue for talks and rallies for many political candidates over the years, from Barack Obama to John Kasich, from John McCain to Jimmy Carter. Almost every week, political figures come to campus: just a couple weeks ago, I had front row seats to a talk by Congresswoman Annie Kuster, a Dartmouth alumni herself, and Senators Kirsten Gillibrand and Cory Booker. James Mattis, the Secretary of Defense, was also on campus in September and gave a special closed-door talk to ROTC cadets, veterans, and students in the US Foreign Policy class. Dartmouth's long-standing connections to the political world enable students to rub shoulders with some of the most famous public figures in the country: for example, I remember studying in my common room when Congresswoman Kuster dropped by to say hi, on her way to the College Dems HQ just down the corridor! 
Dartmouth has a robust Government Department, so for all of you who are interested in studying politics or public policy, I definitely recommend taking a look. As an expected Government major myself, I am so excited to take full advantage of the host of opportunities available to students---from the amazing First Year Fellowship that matches students with public policy internships with Dartmouth alumni (including several positions in Congress and government departments), to the foreign study programmes in London and DC. The Rockefeller Center also hosts the public policy minor, so even if you're not majoring in government but would like to learn more about policymaking, you can easily dip your feet in the world of politics! 
I have never been as politically conscious as I have been at Dartmouth; never would I have imagined getting front-row seats to such a monumental moment in US political history. There are those of us who love this small college---especially if you're passionate about politics.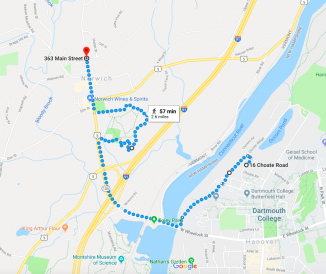 My high school track days may be over, but I came to Hanover knowing I wanted to keep running, for the sake of fitness as well as my mental well-being.
I've encountered graduating seniors who didn't know that Dartmouth has a greenhouse.
Legacies is an annual event featuring performances by an assortment of student groups, including Street Soul, Dartmouth International Belly Dance Troupe, Dartmouth Asian Dance Troupe, and individual singing, instrumental performances, and dances.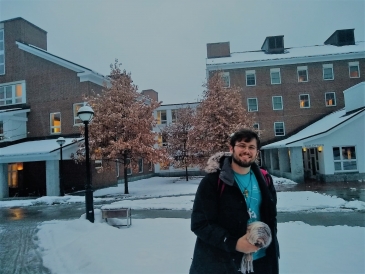 It houses 342 undergraduates, distributed between the various Living Learning Communities.
It's 3AM – a long night of studying nears its end, and my fading mental capacity beckons me to the cozy comfort of my bedsheets.
Maybe because I literally have a tattoo of a mountain, or just because I like the outdoors, I find myself going on lots of hikes and really liking to explore the wilderness around campus.
The Sustainable Living Center, a Living Learning Community devoted to environmental and social responsibility, is a white clapboard hall with campus's best smells.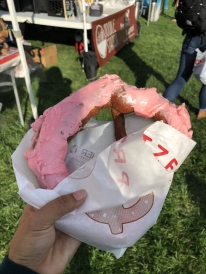 My personal love for food has carried over to my stay at Dartmouth College, and I'm no less adamant about seeking out the hot spots to grab the best cuisine that my school and the surrounding area has to offer. 

Melissa Barales-Lopez
2022
The concert was organized by Friday Night Rock, a student-run organization that holds small-scale concerts on campus.