« All Posts by this Blogger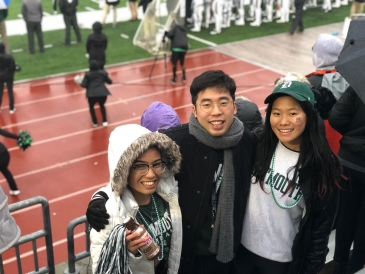 A (Literally) Sick Homecoming Weekend
Getting sick away from home is not ideal, especially when it's the middle of Homecoming weekend. Unfortunately, I caught a severe cold during the week, which threatened to put my Homecoming plans in jeopardy. On the plus side, though, I got to experience Dartmouth's medical services firsthand, and I did end up enjoying my school's legendary Homecoming celebrations. Dartmouth has a full-service, in-patient medical center available exclusively for its students. For students who may be concerned about getting sick in college while away from home, please be assured that Dartmouth has the medical resources to take great care of you (including a renowned research hospital right down the road). 
I woke up coughing and shivering in the middle of Tuesday night, three days before the beginning of homecoming celebrations on Friday. I was scared, as this was my first time being sick away from home without my parents to take care of me. But I found solace in the fact that Dartmouth had a nurse on call 24/7. I dialed the number that the College had given all students during orientation, and literally within seconds, I was put through to the nurse. After asking me a couple of questions regarding my symptoms, she invited me to come over to Dick House, our medical center. Within thirty minutes I was all checked-up and tucked into bed with heated covers. Throughout the night the nurses checked up on me and gave me water and medicine, and were even kind enough to offer me pajamas in case I didn't want to sweat in my clothes. They went above and beyond to make sure I was as comfortable as I could be, and even brought me breakfast in bed - never had that before!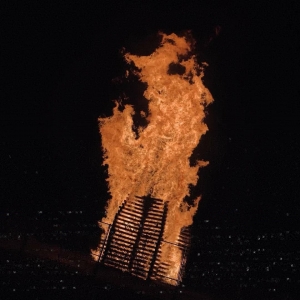 I spent two more nights at Dick's House, and by Friday night, I was confident enough in my health to jump in the Homecoming Celebrations with the rest of the campus! Believe me, our Homecoming Bonfire is not something you want to miss. With a police car and bagpiper leading the parade, my fellow '22s and I marched to the Green, collecting students from the many different freshman dorms spread across campus. The bonfire lit up the autumn night with fiery warmth, and with the other undergraduate classes, alumni, and faculty cheering us on, us '22s paraded around the fire. We were officially initiated into the Dartmouth community. Even though I was running a fever (as I later found out in horror once I returned to my dorm) and had been otherwise quite miserable during the rest of the week, it was undoubtedly the best night of the term. It was (literally) a sick Homecoming weekend!
A list of my favorite aspects of Dartmouth, spelled out.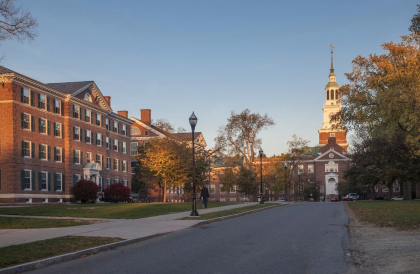 I want to utilize this blog post as a space to offer tips and advice to '26s, as they embark on their transition into their first year.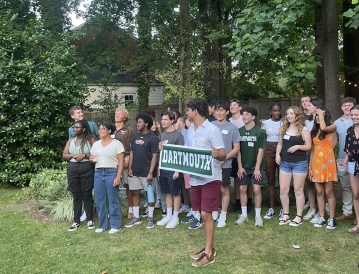 Being in DC this summer and participating in the Rockefeller Center's First Year Fellows program, I've been able to really see just how special the Dartmouth alumni network is.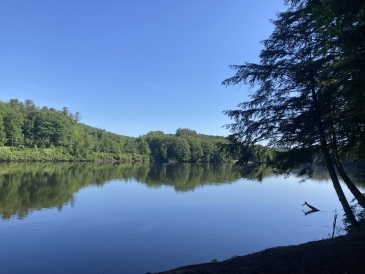 Here's Part Two of some Q&As for prospective students!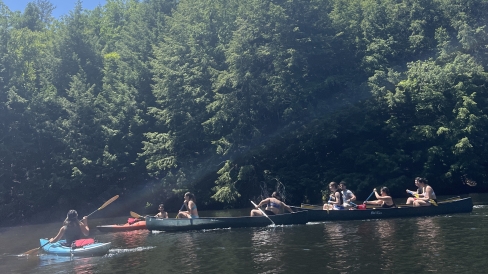 Let me tell you a little about a paddling trip I did with People of Color in the Outdoors (POCO), a DOC sub-club!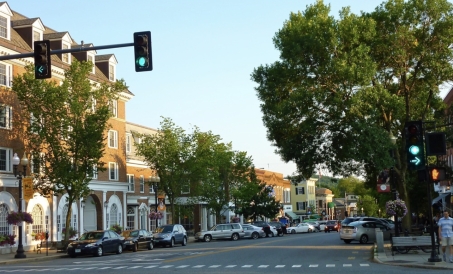 During a recent conversation with my HS friend who also goes to college in the US, we discussed what it's like experiencing culture shock especially as international students. I'd love to share the tips we developed to combat this feeling.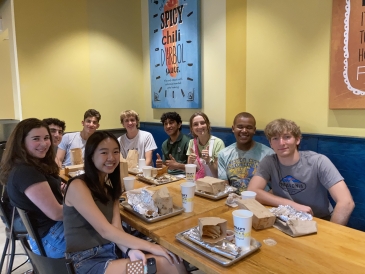 I recently gathered a group of '26s from the metro Atlanta area for a dinner to discuss all things Dartmouth! A couple '24s and '25s from Atlanta came to help answer questions. Here is a list of common questions that came up!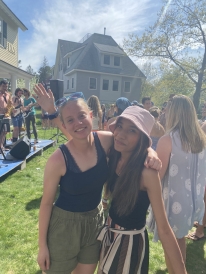 I took a long break from blogging and I am deciding to give you a few updates on what is happening in my Dartmouth journey.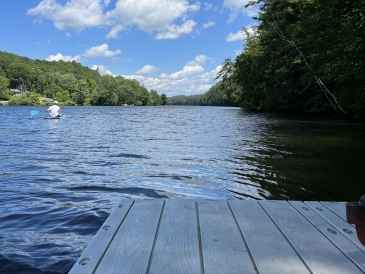 As a freshman, I decided to take my summer term on, and I wanted to elaborate on why I made that decision!