« All Posts by this Blogger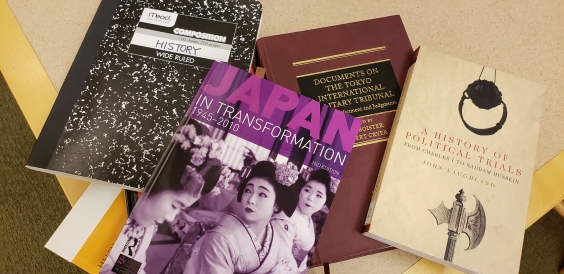 Learning about Home... in College?
Learning about your country from a foreign perspective is very interesting, to say the least. This term, I'm taking a history class with Professor Steven Ericson on the postwar Japanese economy, society, and political system. Like myself, Professor Ericson grew up in western Japan under missionary parents until he went to the US for college. It's really nice having someone who can empathize with my childhood in Japan, and this personal connection was one of the reasons why I decided to join his class. Over this term, I have gotten to know him much better through office-hours, lunch, and conversations after class. Professors at Dartmouth are really accessible, and I am amazed every day how easy it is to form close personal connections with some of the world's leading scholars. Furthermore, I find that studying East Asian history from a broader --- and often more unbiased---perspective helps me critically incorporate the new content to my historical knowledge. 
Dartmouth encourages students to design their own modified majors, provided that the personalized curriculum better enriches their educational experience in pursuit of a specific academic goal. For example, many of my Postwar Japan history classmates are history modified majors --- for instance, History modified with Anthropology --- or are modifying another major with history --- e.g. Sociology modified with History. One classmate who is pursuing an Economics modified with History major has told me that studying postwar Japan as a case study enriches his development economics studies --- not only does he see how development theory was translated into practice in postwar Japan, but he also sees tangible socioeconomic consequences that may not be fully appreciated in a traditional economics curriculum. If modified majors aren't flexible enough for you, you can even petition to create your own major! My floormate, for example, is planning on designing a major on Democracy & Development --- she intends to take courses in economics, government, and history departments under an academic umbrella of finding out what makes democratic development possible in the modern world. 
Also, I am taking an Advanced Japanese class with Professor Ishida. The theme of this term's class is Japanese cuisine, and it's fun studying quintessential Japanese delights such as ramen, tempura, and maccha with my classmates. I think it helps me better appreciate Japanese culture, and relish the taste of home even in a place as far away from Tokyo as Dartmouth. The language and foreign culture departments at Dartmouth are quite extensive. If I wanted to, I could pursue non-language, topical classes in the Asian Societies, Cultures, and Languages department, taking courses on topics such as Gender Equality in modern Japan, or K-Pop culture in Asia. Beginner students can also partake in one of the many Language Study Abroad (LSA) or LSA+ programmes in Japan, China, and India. They can also go on exchange programmes with some of the leading Asian universities --- Keio and Waseda Universities in Tokyo, Yonsei in Korea, and Beijing University in China. The same applies to the French and Italian, Spanish, and Middle Eastern Studies departments --- the foreign languages and cultures programmes at Dartmouth have a global footprint.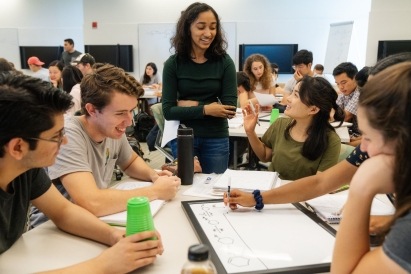 Perhaps, final season isn't the most stressful thing ever as there's something that tops it: course selection.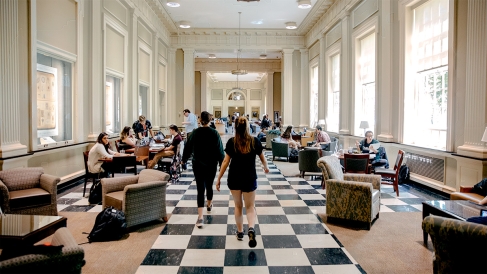 Curious about what finals are like for Dartmouth students? Here's my perspective on my final exams as a freshman.

Brandon Mioduszewski
2025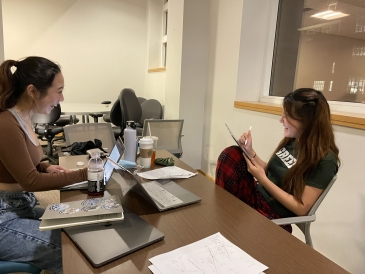 While touring schools the summer before my senior year, the freshmen I talked to gushed all about Dartmouth's collaborative atmosphere. Now as a current sophomore, I thought I'd share how students here genuinely want to help lift each other up!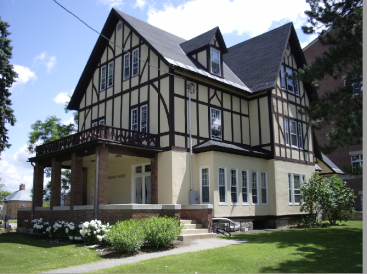 Dartmouth's Native American Studies department offers so many interesting classes, and I took one to start my academic journey.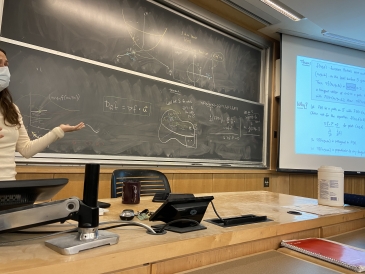 One thing that many people contemplate before coming to college is whether they will perform to their expected standards, and in this blog post, I am going to share with you what helped me navigate my classes.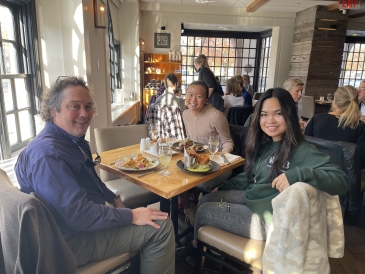 Ever have a super cool professor and wish you could get to know them outside the classroom? Look no further because the Undergraduate Deans Office offers a Take a Faculty Member to Lunch program at Pine Restaurant.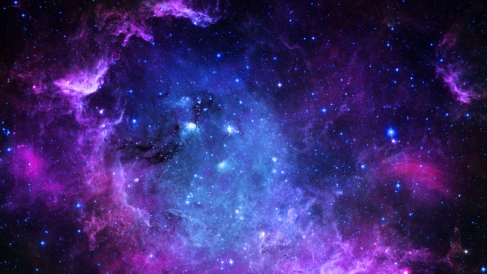 Most faculty of this College can blow you out of orbit with how awesome they are. Professor Ryan Hickox, however, feels out of this world. The fact he's an astronomer definitely helps.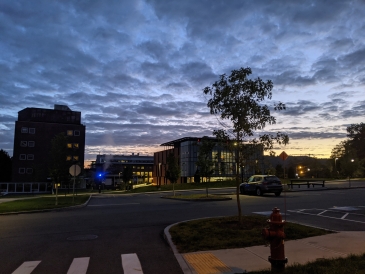 Have you ever thought your academic interests are a bit too niche? I truly have. Dartmouth enables you to not only explore that niche area of study, but to also explore disciplines you may never have thought of pursuing. Let's explore my journey: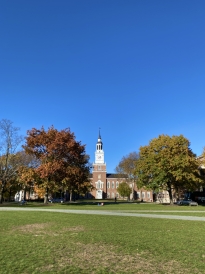 We're already at the start of week 8, which is crazy to even think about.