« All Posts by this Blogger
Interviewing Professor Ericson
Professor Steven Ericson is an associate professor in the Department of History at Dartmouth. He specializes in Japanese business and financial history, and the political economy of modern Japan. I took my HIST 79: Postwar Japan class with Professor Ericson, and I thoroughly enjoyed learning about Japan from a foreign perspective. He and I both spent our childhoods in Japan, so we bonded over similar childhood experiences and reminiscing about Japan. He teaches classes in East Asian history, as well as serving as a thesis advisor to the many students that love his warm demeanor and commitment to excellence in teaching and mentoring. You can read his full curriculum vitae here. Below are excerpts from my interview with Professor Ericson.
How was your childhood in Japan? Dartmouth is a far ways from Japan, isn't it?
It is! I was born in the middle of a typhoon – my name is pronounced Ste-fun in Japanese,  and my parents used to joke that they named me after the Japanese word "tai-fu," for typhoon. I was born to missionary parents in Tokyo,  but soon moved to a small city in southern Japan; I went to an international school in Kobe, and then went on to get my bachelor's in Michigan. I did my Master's and Ph.D. at Harvard. I taught for a while at Brown, and here I am now, at Dartmouth. I've come a long ways from Japan, I can tell you that!
What do you think is the best part of a Dartmouth education?
Unlike many of its counterparts across the nation, Dartmouth emphasizes the scholar-teacher philosophy. Not only do we have to be great scholars – producing good research and contributing to bodies of knowledge – we also have to be committed teachers and mentors to our students. As you know, we don't have TAs in the history department, nor do most other social sciences departments across campus. All classes are taught by professors, which I think allows for a more meaningful classroom experience. Students receive personalized attention, and I value the personal connections that I can develop with my students both inside and outside of the classroom. For example, this last winter term I brought students in my Imperialism in East Asia class for dinner – we had our discussion session over delicious Japanese curry. My colleagues and I believe that part of our job is to be mentors, and we take that very seriously indeed.  
What opportunities are available to students in the history department?
Over my teaching career here, I think I've had a couple dozen (undergraduate) students who've worked for me as research assistants. The students receive a stipend from the Undergraduate Research office, or they can apply for academic credit instead – look out for applications for Presidential and Junior Scholar positions, or you can always go to your professor directly to see if he/she is looking for any research assistants. Research openings are also posted online. Faculty here love the opportunity to mentor undergraduates, and in return, we receive a lot of help in our research projects – I have often acknowledged my student assistants in my journal articles.
What's the best part about living in Hanover?
It's nice to be fully immersed in the tight-knit intellectual community that is Dartmouth. I appreciate the opportunity to really get to know my students, and I think with the unique opportunities and resources here, it's easy for students to really get to know their professors as well. After all, who can resist a free lunch at Pine with students? Obviously, you know, coming from Tokyo, that Hanover is a rural place. But I think that you will be hard-pressed to replicate the sort of tight-knit, collaborative, and immersive academic and social environment that Dartmouth is known for anywhere else.
Best place to eat in Hanover?
Sushiya. Their teriyaki salmon Bentos are terrific.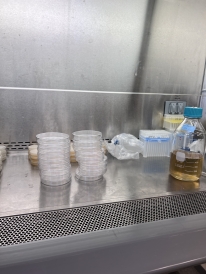 I've been contemplating, for all of fall term, what extracurricular activity I feel passionate about—what activity I'd want to dedicate significant amounts of time towards. My conclusion was science research!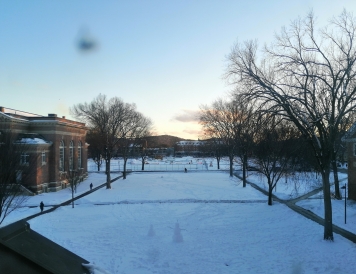 A look at my winter term classes and what I am looking forward to learning in each of them.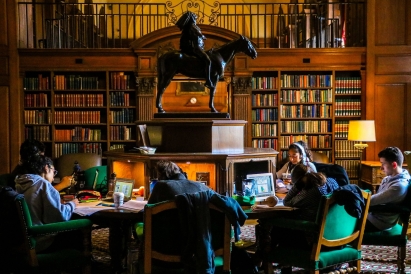 Did you know you could take 4-course terms at Dartmouth? Let me tell you about mine!

Brandon Mioduszewski
2025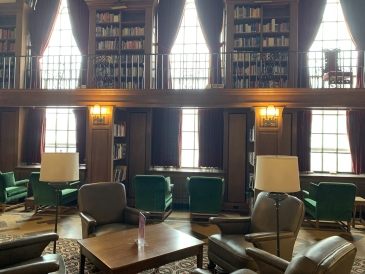 As I applied to college, I remember I felt a lot of pressure to know exactly what I wanted to study.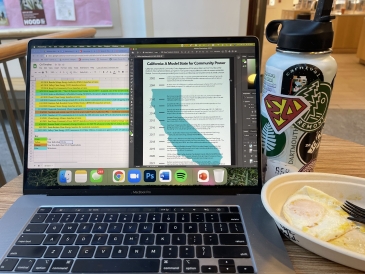 During Winterim, I have had the chance to become a Research Assistant (RA) for the first time ever with the Dartmouth Energy Justice Clinic. Come learn about my experiences so far!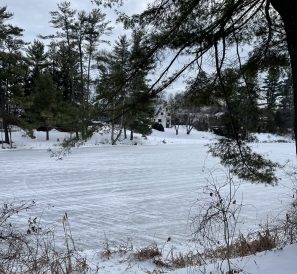 Dartmouth operates a quarter system which allows you to focus your energy on just three classes while also not getting bored of them because the term tends to fly by in just ten weeks.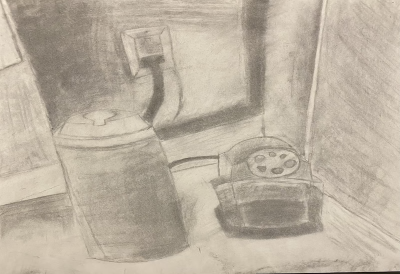 Do you love to doodle in class? Take Drawing 1!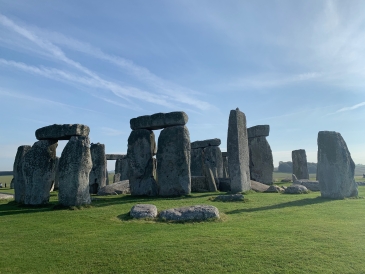 The English and Creative Writing FSP in London provided several opportunities for my peers and I to visit famous landmarks. These trips were highlights of the study abroad and allowed me to see places I might not otherwise have visited!

An Ode to what once was with my former course, Physics 16 (and how to handle doubt in a class choice).