You are here
« All Posts by this Blogger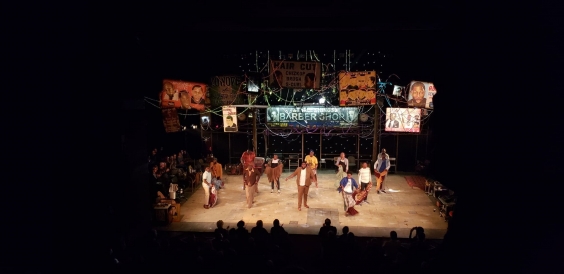 A Cultural Hop of Dartmouth!
I have a confession to make. My first term here, I did not attend any of the events at our Hopkins Center for the Arts (affectionately called "the Hop"), and as a theatre fan, I have come to regret it so dearly. It was only a couple weeks ago that I truly came to appreciate the enormous wealth of performances and cultural events that are available at Dartmouth — you would be surprised by what our humble college has to offer! 
When I headed over to the Hop to watch a performance of the Barbershop Chronicles a couple of weeks ago, the lobby was packed as I had never seen before. The Barbershop Chronicles tells the story of barbershops in London and four African cities and portrays the shop as a place for African men to gather and talk — where they can come to terms with profound issues of migration, race, masculinity, and fatherhood. The Barbershop Chronicles is a critically acclaimed production by the UK National Theatre and came to the Hop as part of its US tour. I got free tickets as part of my involvement in the Center for Social Impact's Foundations program (more on that in later posts), but all Dartmouth students can purchase special, discounted tickets at the box office for all productions throughout the year! 
It is incredible how a small town like Hanover can be bustling with the cultural opportunities of a city almost every weekend. The Hop routinely hosts various performances throughout the year, from college-produced musicals (I am dying to see my friends performing in this year's musical, Into the Woods!), to a special cello concert by Yo-Yo Ma (yes, he actually came on campus!), and ballet and speech performances. As someone passionate about theatre, I really appreciate being able to enjoy a wealth of cultural opportunities while at Dartmouth. Also, classes and housing communities regularly organize trips to New York to watch plays and musicals, so if something happens not to be on at the Hop, chances are you still won't miss out! In some classes, you can even have a direct role in the production of some Hop performances --- that's the beauty of having an arts center open to the public! For example, the Stage Management class, under the direction of a theatre professor, is literally managing the college musical, giving students a real taste of what it would be like to say, work in Broadway backstage. 
But I think I've rambled too much about the performing arts. If you're interested in the visual arts, you can also drop by at our newly-reopened Hood Museum of Art, located just next door to the Hop. The museum's collection includes masterpieces from across the globe from all time periods — everything from Edo-era Japanese fine prints to Victorian-era British landscape oil paintings. Dartmouth is an incredible place for dipping your toes in the cultural and artistic world. For more seasoned theatergoers, artists, performers, and fans, you won't be left disappointed.  
Throughout most of my life, I've hated running.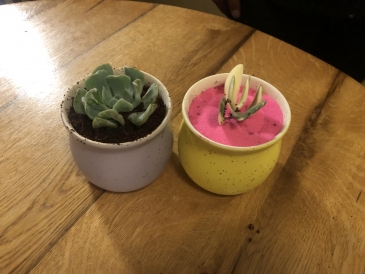 It's no secret that Dartmouth is located in a small town and many city kids are apprehensive about entering such a vastly different environment from what they're used to.

Melissa Barales-Lopez
2022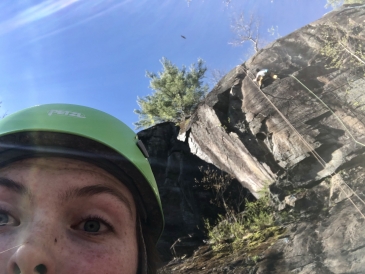 This weekend was the DOC's spring weekend, where various DOC sub-clubs send out different trips to all over the Upper Valley and beyond.

I am not the most politically-engaged student on campus; in fact, I'm far from it.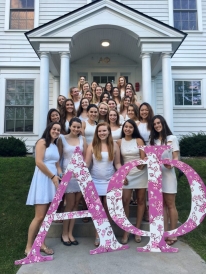 While the majority of students elect to live in on-campus dormitories, there are a few different options that some students decide to pursue.
After coming to College, I realized how much these spaces are important, and how much we take them for granted during high school. To be able to go and socialize in a safe, low pressure environment is priceless!
We usually decide the topic of our events based on the dish that our members want to make.
This lecture was part of the Dorsett Fellowship Lecture Series, sponsored by the Ethics Institute. Past speakers include science fiction writer Ted Chiang and Professor of Law at Yale Law School Robert Post.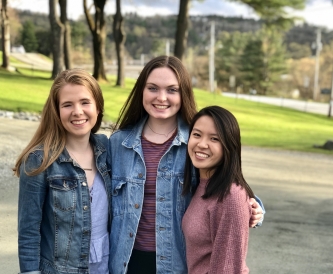 For those not from nearby, college is the first time a lot of us are away from our families for a long while. Luckily, Dartmouth has First Year Family Weekend, which is dedicated, as you might guess, to first-year families coming