« All Posts by this Blogger
The Best Places to Study (or Hang Out!) on Campus
Dartmouth has so many libraries (so many that I can't count) on campus, and the Rauner Special Collections Library is by far my favourite place to study.
Dartmouth has so many libraries (so many that I can't count) on campus, and the Rauner Special Collections Library is by far my favourite place to study. With its airy, bright ambience and couches that are perfect for studying---or snuggling, in a blanket---the Rauner Library always reminds me how lucky I am to be a student at Dartmouth. The library has more than 100,000 rare books, millions of manuscripts, and the extensive Dartmouth College Archives stored in its specially designed chamber that forms the centerpiece of the library. Even as an undergraduate, you immediately gain access to all of these documents. So if you're the type of person who dreams of sifting through our very own alum Dr Seuss' original sketches or reading Shakespeare's plays from their original copies, maybe Rauner is your place! 

Rauner Library closes early, so when I need to catch up on some work in the evenings, I head over to the Sanborn Library for English Literature. Along with the Tower Room in Baker-Berry Library, it is the most Hogwarts-esque room in Dartmouth. With warm brown walls and calm lights, it is the best place to snuggle up on an armchair and get some readings done. Students studying in Sanborn are even pampered every day with traditional English tea and biscuits, courtesy of the English department.

Pshhh… inside tip: One Wheelock on the basement of the Collis Student Center has a free coffee machine and a cafe-like atmosphere that is perfect for studying if you like ambient noise. It's almost never crowded, so if you need to focus, it's worth checking out.

Fall in Hanover is gorgeous, and students often bring their work outside to the Green. Feel free to grab coffee and pastries from King Arthur Flour on the way there, snuggle up in a light blanket, and do your work among the beautiful autumn foliage and warm sunlight. The mountains of New Hampshire, in their splashes of brown, yellow, and red, will be the perfect backdrop.

Okay, your common room is not really the best place to focus, but it's definitely one of the best places to catch up with friends. College life is really busy, and even on a small campus, you may go through your day without seeing some of your closest friends and floormates. I love it when my floormates gather in the common room sometime after 10 pm, excited to hear more about each other's days and collaborate on assignments. Your floor is your family away from home.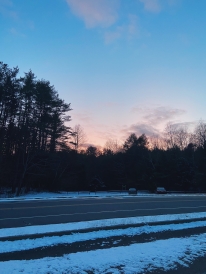 No freshman year is perfect, and I'm reflecting on a few learned lessons that I wish I knew before attending Dartmouth.

In case you didn't know, Dartmouth operates on a quarter system, which means that in each term, students typically take three classes. However, they can also elect to add an additional course!
From classes to extracurriculars to book club, there are endless communities to join at Dartmouth!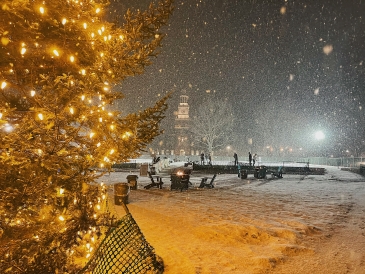 Have you ever wondered what a Dartmouth freshman's course of study may look like? The beauty of the D-Plan is everyone can customize their own schedules, so this term I'm taking International Politics, Global Health & Society, and Expository Writing.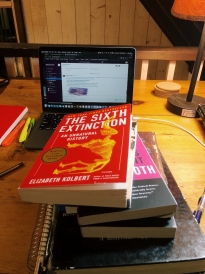 Professors at Dartmouth really love their discipline and want to share their knowledge with as many students as possible through a variety of resources. I'll walk you through some of the ways they do this while telling you about my classes this term.

This winter is my first term really focusing on classes in the government and economics departments, so I thought I'd walk you all through my class schedule and experiences so far!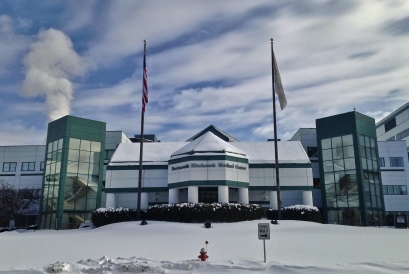 Dartmouth's Center for Social Impact has several opportunities for students to be involved with the Upper Valley. This year, I have the privilege to be involved in Foundations, a first-year program, and can't wait for other opportunities!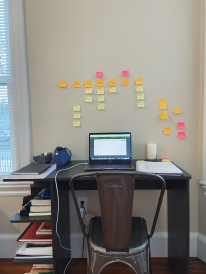 While taking four classes at most other schools with semester-based calendars seems like a breeze, Dartmouth's unique D-Plan and quarter system make my efforts to take four classes this winter a bit more challenging.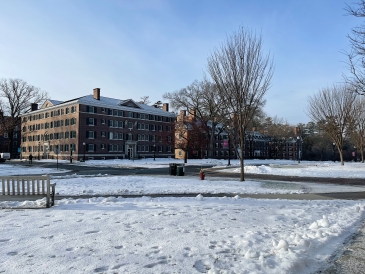 Since Dartmouth is on the quarter system, each season feels like a distinctly different chapter of my time here in college. Hanover has truly transformed over the past weeks: from deep shades of red to a white blanket of snow all around.