« All Posts by this Blogger
The Best Places to Study (or Hang Out!) on Campus
Dartmouth has so many libraries (so many that I can't count) on campus, and the Rauner Special Collections Library is by far my favourite place to study.
Dartmouth has so many libraries (so many that I can't count) on campus, and the Rauner Special Collections Library is by far my favourite place to study. With its airy, bright ambience and couches that are perfect for studying---or snuggling, in a blanket---the Rauner Library always reminds me how lucky I am to be a student at Dartmouth. The library has more than 100,000 rare books, millions of manuscripts, and the extensive Dartmouth College Archives stored in its specially designed chamber that forms the centerpiece of the library. Even as an undergraduate, you immediately gain access to all of these documents. So if you're the type of person who dreams of sifting through our very own alum Dr Seuss' original sketches or reading Shakespeare's plays from their original copies, maybe Rauner is your place! 

Rauner Library closes early, so when I need to catch up on some work in the evenings, I head over to the Sanborn Library for English Literature. Along with the Tower Room in Baker-Berry Library, it is the most Hogwarts-esque room in Dartmouth. With warm brown walls and calm lights, it is the best place to snuggle up on an armchair and get some readings done. Students studying in Sanborn are even pampered every day with traditional English tea and biscuits, courtesy of the English department.

Pshhh… inside tip: One Wheelock on the basement of the Collis Student Center has a free coffee machine and a cafe-like atmosphere that is perfect for studying if you like ambient noise. It's almost never crowded, so if you need to focus, it's worth checking out.

Fall in Hanover is gorgeous, and students often bring their work outside to the Green. Feel free to grab coffee and pastries from King Arthur Flour on the way there, snuggle up in a light blanket, and do your work among the beautiful autumn foliage and warm sunlight. The mountains of New Hampshire, in their splashes of brown, yellow, and red, will be the perfect backdrop.

Okay, your common room is not really the best place to focus, but it's definitely one of the best places to catch up with friends. College life is really busy, and even on a small campus, you may go through your day without seeing some of your closest friends and floormates. I love it when my floormates gather in the common room sometime after 10 pm, excited to hear more about each other's days and collaborate on assignments. Your floor is your family away from home.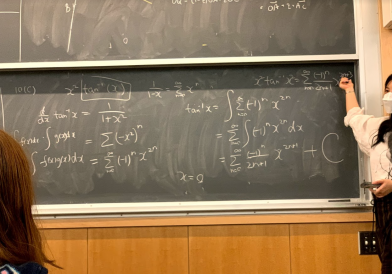 Being in an academically rigorous college means, well, academically rigorous classes. Thankfully, Dartmouth has ways to help everyone succeed.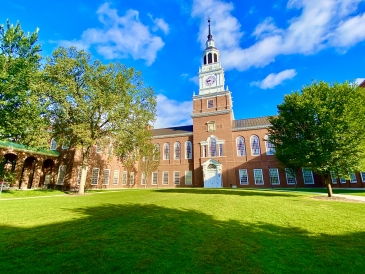 As I made my way through orientation, I never thought that a time would come when I would drop everything and go back to a classroom.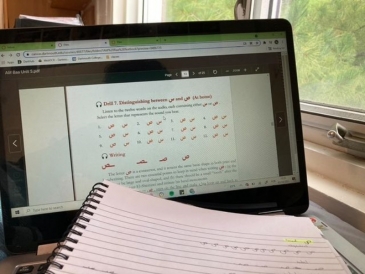 ​​​​​​​At Dartmouth, all students are required to learn a second language, so tag along to learn about languages classes at Dartmouth!
Antônio Jorge Medeiros Batista Silva
2025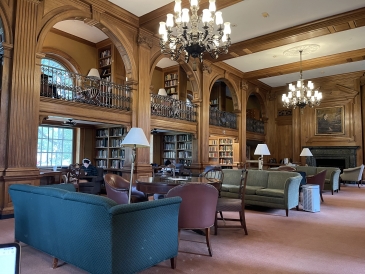 As someone who came into college super interested in pursuing undergraduate research, Dartmouth has not disappointed!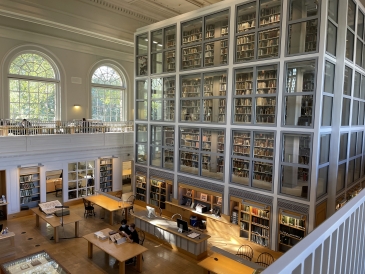 Have you ever wondered what a Dartmouth freshman's first term looks like? I can't speak for all students, but I can give some insight into how my fall term has been going so far!

Brandon Mioduszewski
2025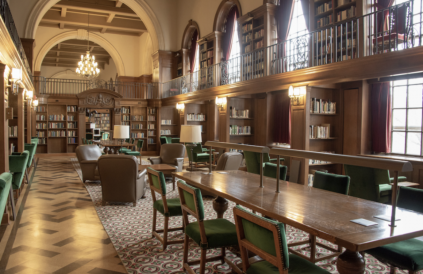 I've been at Dartmouth for 3 weeks and can confirm: college isn't easy. Life at Dartmouth, however, doesn't have to be hard - here are my top tips for being successful at Dartmouth (and college in general).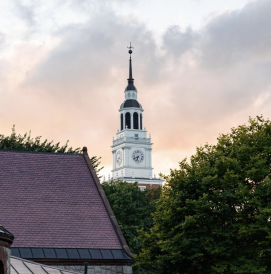 Currently, I am taking three amazing classes for my freshman fall term. Read on to hear more about them!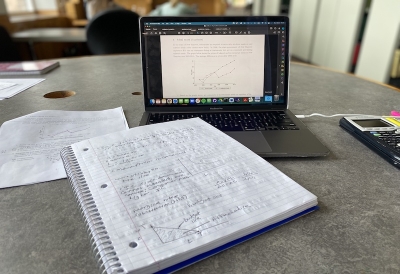 Read for a glimpse into Economics at Dartmouth.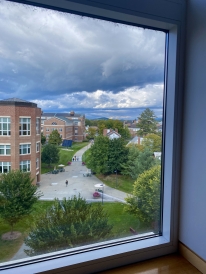 Dartmouth's midterm season is right around the corner, and I wanted to do a quick overview of the engaging and exciting classes I'm taking this fall!