« All Posts by this Blogger
Applying to Dartmouth as an International Student
Hi! For many of you, college application season is in full swing. I know it can be a challenging and stressful process, but hang in there! The end is near and I'm sure you guys will get through it just fine.
I was in your position just a year ago, and I would like to share some of the tips I learned while applying to colleges as an international student, while it's still fresh in my head!
No. 1

Choose your country

First of all, which country would you like to study in? It's a simple question, and if you're looking at People Places Pines the US is probably already at the top of your list! But it's an important question since each country has different education styles. I applied to schools in the US, UK, and Japan, and I've found that their institutions are very different from each other. Most US schools have a liberal arts education, and I personally appreciate the flexibility of being able to hold off on committing to a major until late sophomore year. On the other hand, most UK, European, and Asian schools want applicants to apply for a specific academic programme, which may limit your flexibility in the future.

No. 2

Weather and Location

When looking at colleges, make sure you note the location and climate. It goes without saying that Hanover, NH can get very cold during winter! Spring, Summer, and Autumn, however, are generally warm and absolutely beautiful. Personally, I don't mind chillier weather since I dislike hot climates. Some of you might have different preferences.

There are just so many different types of universities you can choose from: urban vs rural, large vs small, STEM-focused vs liberal arts etc.… there is no right or wrong answer for anyone, so your decision should be based on YOUR preferences, not those of anyone else.  The best way to test out whether you are a good "fit" for any school is to sign up for a campus tour. Pro tip: I've found Google Street View and the Dartmouth Virtual Tour to be some of the best ways to explore the campus and surrounding neighbourhood if you can't visit in person.

Consider what YOU are looking for in your undergraduate education. Dartmouth is famous for its commitment to undergraduate education, and there are so many resources and opportunities available exclusively to undergrads. Classes are generally very small and taught almost exclusively by professors, not TAs. 

No. 5

Oops! Don't forget your test scores!

Please don't forget to double-check all of your standardized testing requirements! I can't stress enough how important this is, because I was one of those students who forgot about the testing requirements and had to take them all last minute in December. This is especially trickier for international students, who may need to complete additional language testing requirements. You might find it helpful to keep a spreadsheet of each school's requirements.

SENIORS: Enjoy your last year of high school. I know this may not be at the top of your list right now, but senior year is a once in a lifetime experience. You're at the culmination of your high school career, surrounded by good, old friends and an environment that has become home to you. So go out and have fun with your friends, challenge yourself to be a better person, try new things, and prepare for your Senior Prom. After all, the best thing about memories is making them.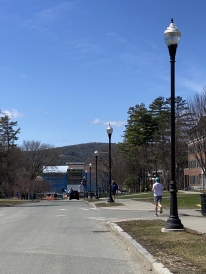 I decided to put some of the most popular questions together and provide some answers for future prospective students who also have these questions on their mind!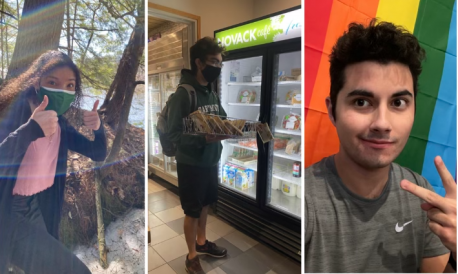 Today, I decided to walk around campus and asked my friends what their favorite aspect about Dartmouth is!

With decision day approaching, I decided to transport back to a year ago and share why I chose Dartmouth over other schools.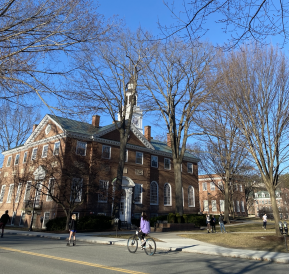 As you can see, what started as a simple blogging job has transformed into one of my biggest involvements on campus. What's great is that I love the work that I'm doing, and since it takes on so many forms, I never get bored!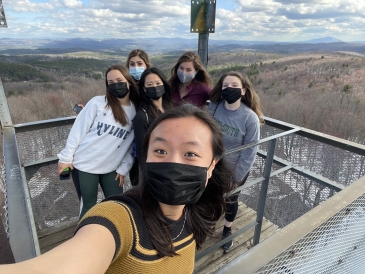 Dartmouth is home to a diverse range of students that will become your lifelong friends. For this blog post, I thought I'd interview a few of my fellow '24s to give you a glimpse into the crazy awesome people that make Dartmouth, Dartmouth!

In terms of fears about going off to college, I've noticed some recurring themes, both from my conversations with '25s and from my own experience. Read on to see my responses to some frequent questions and concerns!

As a senior, especially during times of COVID-19, there is a lot of uncertainty in my life and those of my friends.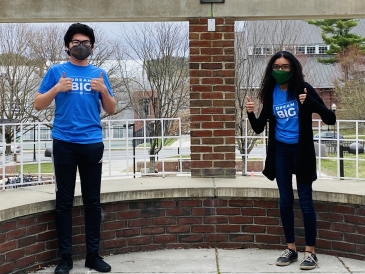 Here is an inside look on the culture of Dartmouth through the perspective of a low-income first-year student! I talk about professors, financial aid, and offer some pieces of advice!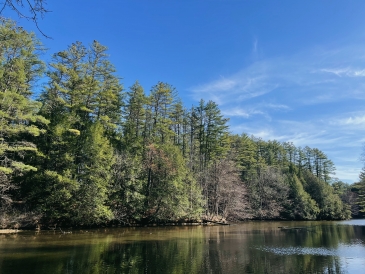 There is never a dull moment at Dartmouth! One of the main reasons why the College is so special is our unique D-Plan, which operates on the quarter system.