« All Posts by this Blogger
And That's a Wrap! An Honest Recap of 18F
What can I say, my first term at Dartmouth has been quite a ride, and I can't believe it's already all over! I remember writing my first blog post the morning of my first day of classes, and it is hard to imagine the nervous new freshman that I was just eleven weeks ago.
My best memory of my first term definitely has to be the First-Year Trips. Trips do an amazing job of introducing city-peeps like myself to the beautiful outdoors of New England, and the friendships and memories that are forged over the five days in the woods are one of a kind. I remember crying as the trips crew made up of upperclassmen volunteers sang us a song of their own creation, welcoming us to Dartmouth: "Dartmouth is lucky to have you," they sang, "We were never strangers, it was meant to be//what we have is destiny."
Transitioning into Dartmouth wasn't easy, however. I won't lie, some moments in Fall term were definitely hard; the social and academic pressures on freshmen are pretty intense. There were many days I stayed up until late into the night trying to finish cramming for an exam or writing an essay. (Note: Procrastination is the college student's worst enemy! Overwork is not always the classes' fault---if I had followed these good study tips, the workload at Dartmouth would have been much more manageable!) There were also moments when I felt so out of place in a new social environment, especially since the social scene here was somewhat different from what I was used to back in Tokyo. "The freshman blues," as we call it, is a real thing.
But every time things got rough, I always had people there for me. I can't emphasize enough how the people at Dartmouth are hands-down amazing. Every time I felt like Dartmouth wasn't for me, I knew I could always find someone to talk to about my feelings and restore my confidence. Every time I missed my old friends and the life I'd left behind, I knew I had an amazing community I could rely on as well---a shout-out to all of my floormates, who have literally become my family on campus. Friendships at Dartmouth go beyond nationalities or backgrounds, interests or fears, classes or clubs. It is a camaraderie of every type of people you can ever imagine---varsity athletes, tech geeks, social workers, politicians-in-the-making, and everyone in between--bound together by a shared passion for knowledge and personal growth. Not to mention, of course, the desire to have a great time together!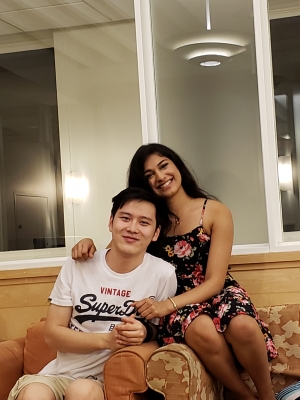 My close friends hail from every corner of the world, from Alaska to Venezuela, from the UK to New Zealand. Leaving them for the six weeks of winter break will be hard; I already miss them so much, and it's only been two days in at the time of this writing! If the past twelve weeks have taught me one thing, it is that Dartmouth is blessed with amazing people.
For me, that is what makes this place so special.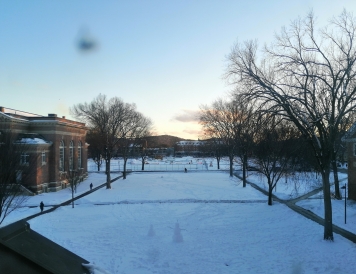 A look at my winter term classes and what I am looking forward to learning in each of them.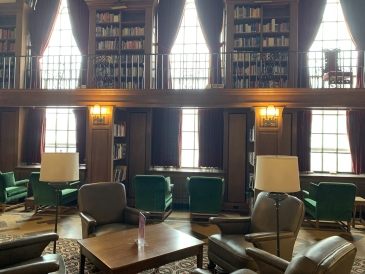 As I applied to college, I remember I felt a lot of pressure to know exactly what I wanted to study.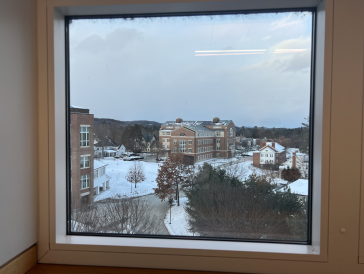 In this blog post, I will be giving you a preview of every class that I am taking and my perspective on all of them.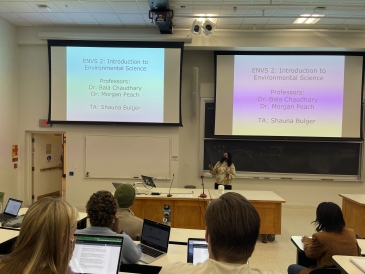 Dartmouth operates on the quarter system, which means students take three classes per term. This winter, I'm taking two classes that go towards my Environmental Studies major and one core Economics course.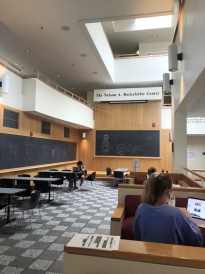 This fall, I have been working with Deputy Director Sadhana Hall of the Nelson A. Rockefeller Center for Public Policy and the Social Sciences as a student assistant. It's been a great experience to develop new skills and earn money.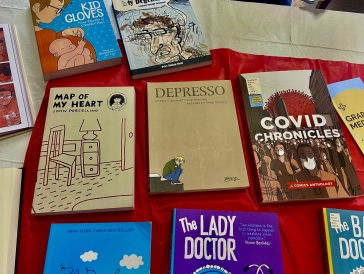 "The best images are the ones that retain their strength and impact over the years, regardless of the number of times they are viewed." – Anne Geddes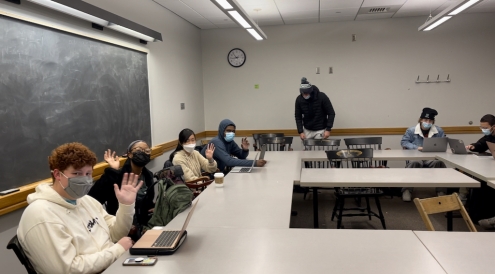 I can't believe nine weeks of classes have gone by! As I head into my last day of classes this Monday, I'd love to share a little bit more about what I've been learning this term.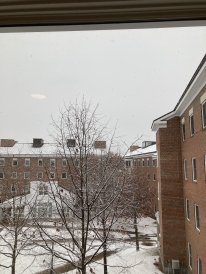 With my second term at Dartmouth arriving, choosing classes has been a stressful but very fun experience!
Antônio Jorge Medeiros Batista Silva
2025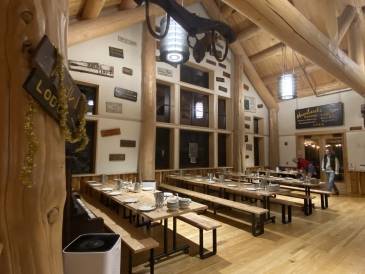 As the term is nearing the end, West House, one of the six housing communities on campus,  had one of their last events during Fall: a lodge dinner and overnight at Moosilauke!