« All Posts by this Blogger
Why Not?
With courses going online in the Spring for my last term at the Big Green, there are certainly a lot of things to be sad, nervous, and anxious about. Given the global situation regarding the COVID-19 virus and its implications, things are changing for many families across the world, in drastic ways. With that said, I think one of our strongest tools to staying resilient and mentally occupied is to reflect and feel gratitude, and the one thing I can't help but feel so grateful for is the amazing college I have come to love over the years. When people ask me "why I chose Dartmouth," lately I find myself having a much tougher time thinking of reasons why I wouldn't choose it than why I did, but I thought I would still share just a few reasons on this (completely non-exhaustive) list of the things that fill up my heart and have helped me make a home in rural New Hampshire over the last 4 years. 
I can hardly go one or two posts without recognizing the place of Dartmouth, its physical location and beauty throughout the year. Even though I took two Winters off to stay home in sunny Hawai'i, the campus amazes me no matter what the season is. There are always activities to do with your friends, skiing, sledding, apple picking, kayaking, playing soccer on the Green, running the golf course (you get the idea). The Upper Valley and the general area that Dartmouth occupies is one of the most beautiful places I have ever been, let alone lived in, and I am so lucky to have been able to interact with that land and appreciate it.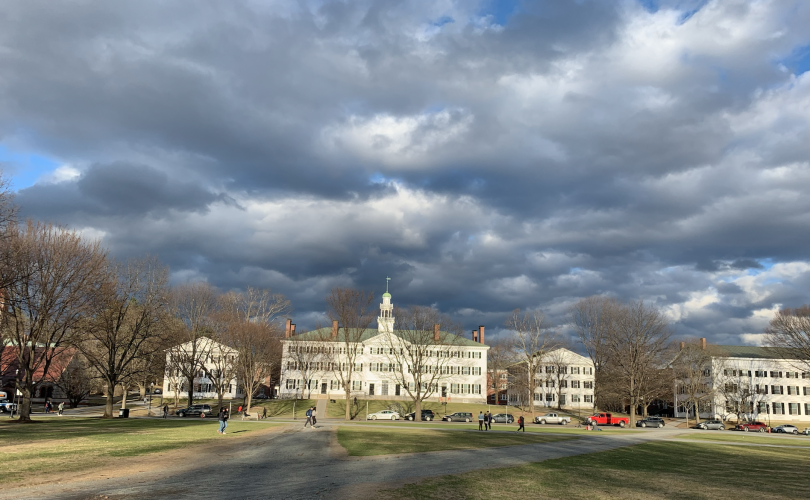 The people are an obvious life-long gratitude bringing aspect of the college for me, but even more so is this idea of community. That word gets thrown around a ton when it comes to college searches, but I feel like it's never fully explained. On my campus tours, I try to tell visitors how important these people have been to me. How my best friend from my freshman floor is my emergency contact, how I have gotten to travel the world and make friends in foreign countries that I can't go a week without Facetiming, and so on. The idea of community here is that someone always has my back; for me, someone from Dartmouth will always be my first call when I need help, when I'm over the moon and have great news to share, or when I just want to talk. These people mean so much to me that even though I might not see them for a while, I know that we will always be close and that I would fly or swim or walk as far as it took to get to them.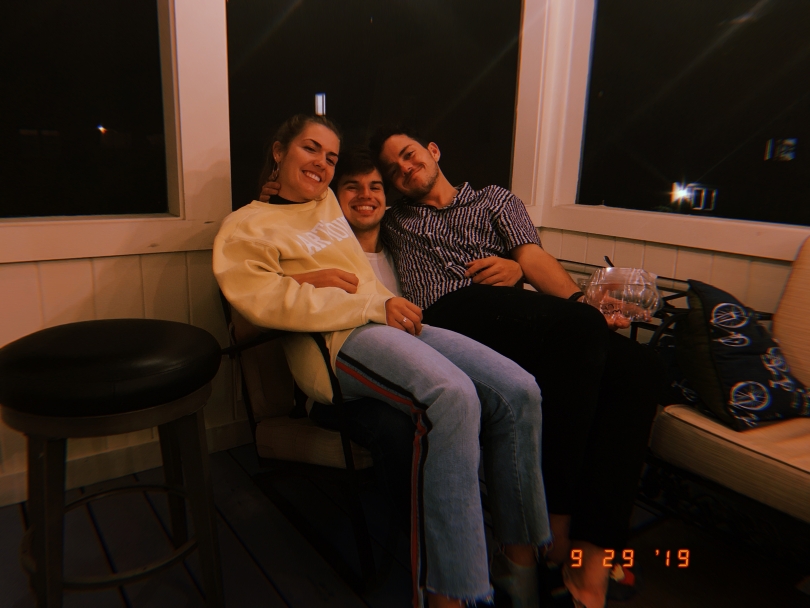 The last thing I want to mention is a little less tangible, but still something I am grateful for and always welcome; the excitement of Dartmouth. Yes, it is fast-paced, and we do sometimes only have 10 weeks together before being separated, but that seems to instill in everyone in the Dartmouth community this sense of presentness and excitement. No sunny day is wasted — it is devoured with blueberries on the Green and punctuated with hanging your feet in Connecticut at sunset. Nights are filled with music and dancing, or movies and time with the people you love most. Students dive headfirst into their studies and projects because we only have so many, and each reading is more interesting than the last. This general sense of spontaneity and living fulling in the moment is something that I and many of my friends have embraced, and probably what I appreciate most about Dartmouth. With all these amazing things, why not pick Dartmouth? That's why I love this school, and why I would constantly pick it again if I had the chance.