« All Posts by this Blogger
Third Year Trips
I know this sounds silly, but going into my junior fall, I was the most nervous I have ever been at Dartmouth: I was leading a First Year Trip. The program is an amazing one (check out my previous blog post on getting outdoors!), but I realized that this time around I would be the leader, and responsible for the safety, happiness, and general wellbeing of seven incoming Freshman. The thoughts going through my mind right before I met the people I would spend the next five days in the outdoors were crazy, but not altogether unwarranted. What if we get attacked by bears? What if we all hate each other? What if we stumble upon a plane crash of doctors (too much Grey's Anatomy?).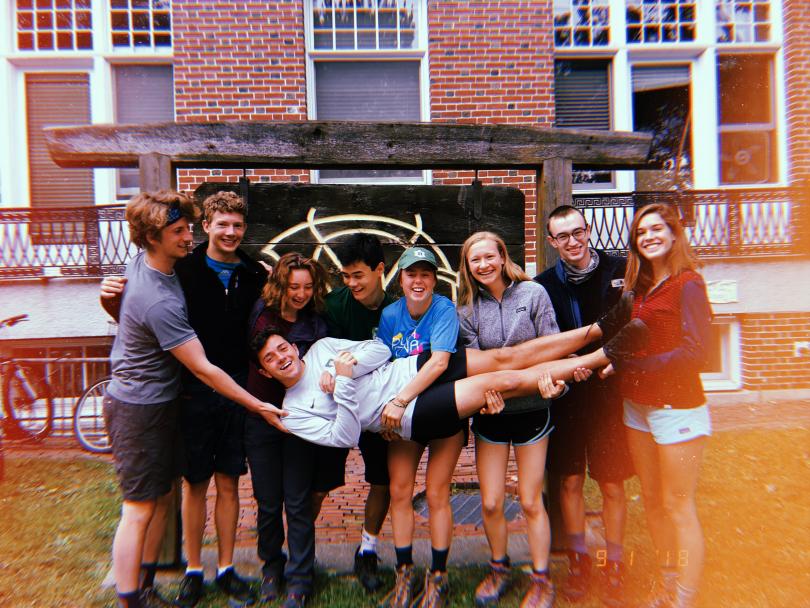 Where else can you just give up your phone and meet people without social media influenced-preconceived notions or biases and just get to make new friends these days? The dynamic that the Trips program creates is a carefully crafted recipe for success. The isolation from distraction, the raw beauty, and silence of the outdoors, and the chance to bond with people from different backgrounds reminded me everything that is great and fantastic about Dartmouth. I got to meet some of the most wonderful '22s from around the world that I probably would never have bumped into otherwise.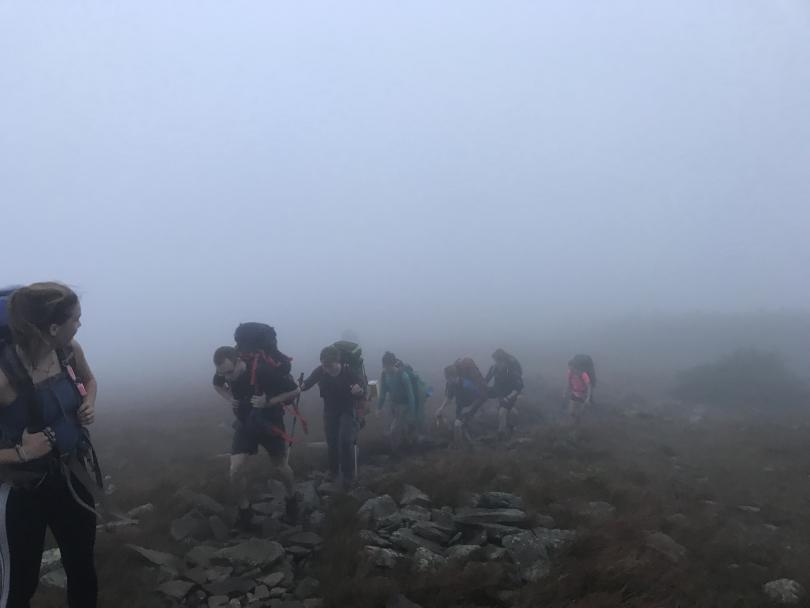 Well, turns out all of my concerns were nothing to worry about. On our first day, we spent time introducing ourselves to each other through the familiar name games and icebreakers that ask time and time again for your name, hometown, and fun fact. While this was a good introduction to my trip, the next four days on the trail gave me a renewed insight into the diversity of experiences at Dartmouth and made me fall in love with Trips and Dartmouth all over again. Going through these long hikes together gave us a time to chat, to mix up the line and get to have deep and interesting conversations, and this is one of the things that the Trips program and Dartmouth does best. 
We summited mountains, ate home cooked mac and cheese over camp stoves, and slept in shelters waking up with the sunrise. We talked about our high school mistakes, our nerves for the upcoming term, and debated hot topics like whether or not water is wet as we hiked down the trail into the Moosilauke Ravine Lodge. When we got there a little early, we spent an hour by the River, sitting in the sun and stretching out our muscles from the long trip, while we just talked about nothing. People often say that Trips is Dartmouth at its best, a rare chance to get to know people in their rawest and most natural sense; just by what they say and who they are. I now know that I have made eight new friends (my seven trippees and my co-leader) and my heart is happy and full. Going into my junior year, I never expected an experience like this to ground me as much as it did and make me feel welcome, but there Trips goes doing what it does best again; welcoming people home. 
See ya next time,
Simon