« All Posts by this Blogger
My Favorite Hikes
Maybe because I literally have a tattoo of a mountain, or just because I like the outdoors, I find myself going on lots of hikes and really liking to explore the wilderness around campus. I've been thinking about it a lot, and I wanted to talk in-depth about a few of my favorite Dartmouth hikes. Maybe if you get the chance to come up and visit you can try a couple of them out, I recommend coming in the fall for most of these because they have amazing views of the changing foliage and forest. So in no particular order, here goes!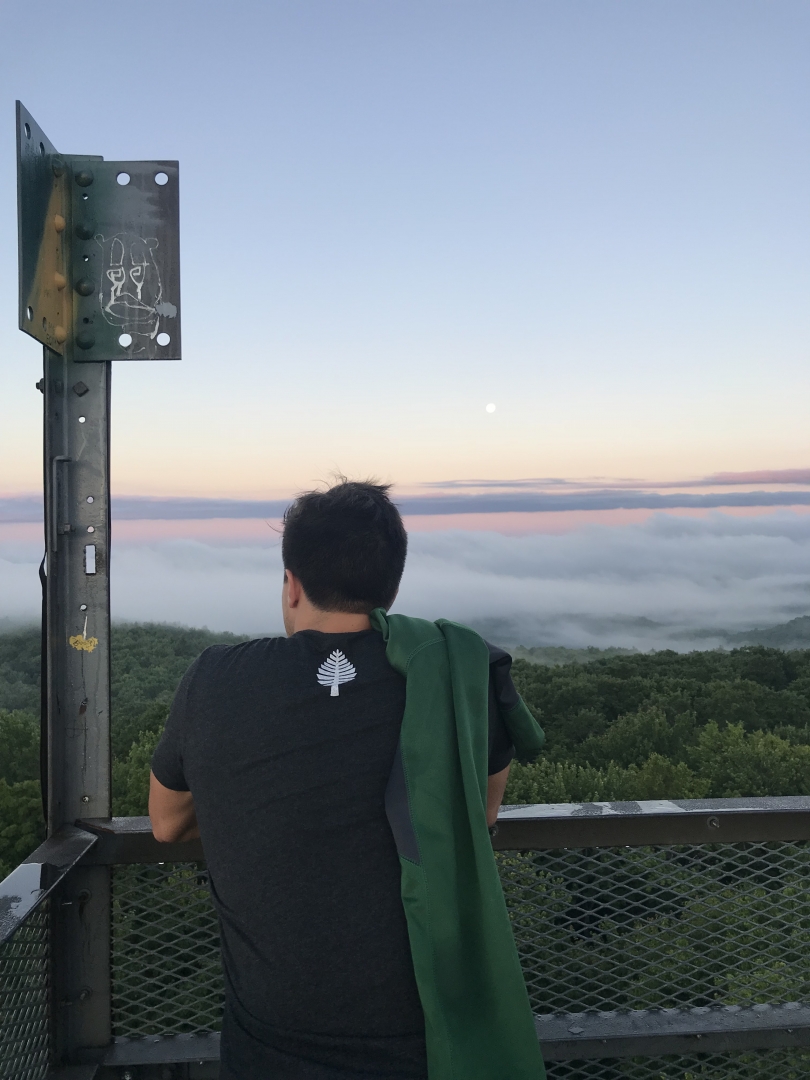 Gile Mountain Fire Tower
Gile is one of the most amazing hikes near campus because it only takes about 15 minutes to hike and gives you amazing sunrise and sunset views. The Fire-Tower is about 50 ft tall and once you climb the stairs to the top you find yourself on a sturdy platform perfect for having a little snack or just appreciating the view. My favorite time to go to Gile is at about 5:30 am for infamous Dartmouth "Sunrikes" a hike where you try and make it to the top right before the sunrise!
2) Mt. Moosilauke and the Ravine Lodge
Alright, this one is a staple of Dartmouth tradition and heavily associated with the First-Year Trips program, but is also just a great day-hike! Mt. Moosilauke is a over 4,000ft tall and a fixture of the Northern half of the Appalachian trail it sits on. I have had the pleasure of hiking Moosilauke upwards of 10 times on any number of different trips or hikes, but my favorite times to climb it are still just random sunny days. You can stay overnight at the Ravine Lodge, which has amazing accommodations and delicious food, usually complemented by a crew of Dartmouth students and other community members working behind the scenes. Moosilauke definitely takes a little bit longer than Gile, but it's worth it.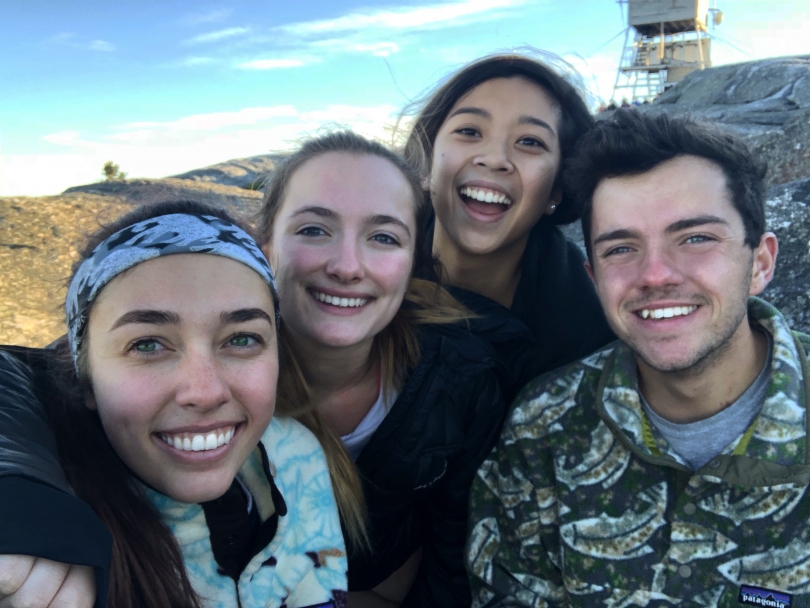 3) Mt. Cardigan
Of all of these hikes, Mt. Cardigan definitely looks the most impressive and is probably the most fun. Cardigan is about a 45 min drive away from campus, located in northern New Hampshire. Cardigan is only just over 3,000ft, but the last few hundred feet of the mountain are bare exposed granite with spectacular views of the surrounding areas. The top also features a small fire tower, but some of the best views are just from the edge of the wide summit. This one is a great hike to do with a huge group of friends, and when it's warmer outside I like to bring a picnic lunch to the top. The hike is about 3 miles round trip, so great for beginning and day hikers as well.
All of these hikes are amazing and exciting in different ways. I think one of the coolest parts about going to a school like Dartmouth is the college's ability to associate with the environment and appreciate the nature of campus. These are just a few of the literally hundreds of hikes in Vermont and New Hampshire, and the Dartmouth Outing Club runs trips multiple times a week so there are plenty of times to try these out. I'm always looking for new mountains, so if you know of any good ones let me know!
Til Next Time,
Simon