« All Posts by this Blogger
Getting Outside!
            Okay, to be fair whenever I told people that I wasn't super outdoorsy at Dartmouth, I meant on the scale of what it means to be "Hawai'i outdoorsy." I went to the beach once or twice a week and maybe a hiked a couple times a month, but I didn't classify myself as an avid hiker or anything. Once I had gotten into Dartmouth and signed up for Trips, I decided that I wanted to change this and requested Hiking 4 as my pre-orientation Trip, aka the most strenuous hiking trip offerred. This is the story of how I a) went on Trips, b) went on my first backpacking trip ever, and c) had the time of my life, all in 5 days.
            I had read the packing list twice over and insisted that my running shoes would be sufficient to hike the 40+ miles of the Appalachian Trail I would be covering to begin my Dartmouth experience. After being dropped off at the trailhead with the five other freshman and two junior leaders, things started to go wrong pretty quickly. I had distributed the weight in my pack with the heaviest things on top and softest things (our food) on the bottom. In addition to crushing some tortillas (and maybe a vertebrae or two), it caused my frame pack to sag and eventually break just about 5 hours in. My shoes had given me blisters, and I quickly realized that the friendly "fill up your water!" reminders were important when you were miles from your next water source.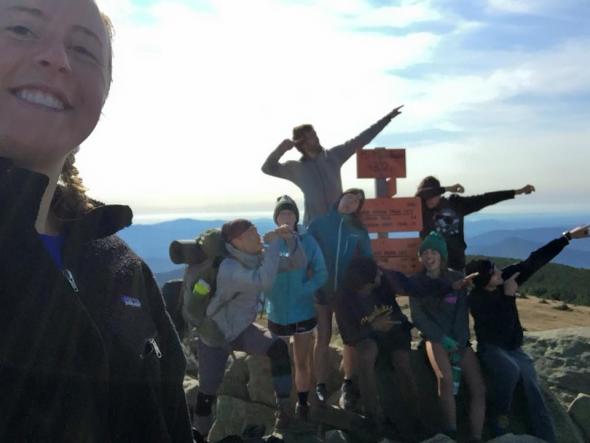 Luckily, and without question, my trip came to my rescue. One of my leaders retied my pack for me and taught me how to structure it so that it eased the pain on my back. One of my freshman Trippees showed me how you can put moleskin on blisters to help them heal, and kindly gave me some of hers. Finally, my other leader taught me how to use Iodine to purify some stream water so that I could get hydrated and continue. I ended up finishing the trip with a hike up on of New Hampshire's tallest mountains, Mt. Moosilauke, and had the adventure of a lifetime.
            Although I had a bit of a rough introduction to hiking at Dartmouth, the community that surrounds the outdoors here is kind of amazing. I decided that I wanted to continue doing trips with the Dartmouth Outing Club, so I went on some smaller day hikes, climbing mountain after mountain until I became more confident and learned some of the tricks of the trade. I took a trip to go hiking on the West coast during my spring break with my best friend Libby, a '20 and a leader in the D.O.C. And then this past spring break, I went on my biggest trip yet, A six-day backpacking trip through the Adirondacks in New York (see the pictures, they're beautiful).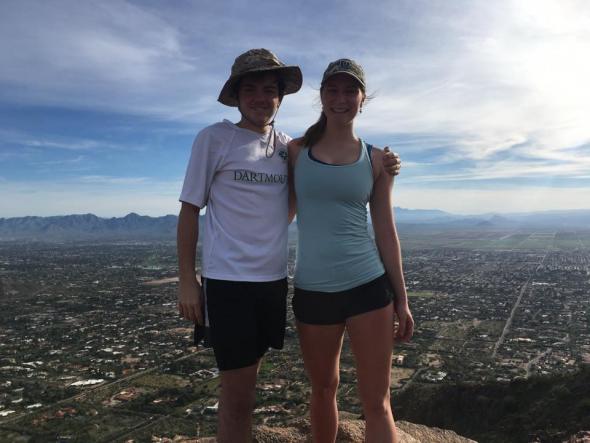 In just about five weeks, I will be leading the exact same freshman Trip that I did two years ago. Although I feel much more prepared this time, I am so excited to introduce some new freshman to the outdoors and the wonderful outdoor community we have here at Dartmouth. I'm ready to tackle blisters, dehydration, and anything else the woods can throw my way. Hopefully, I can teach some people how to do the same along the way.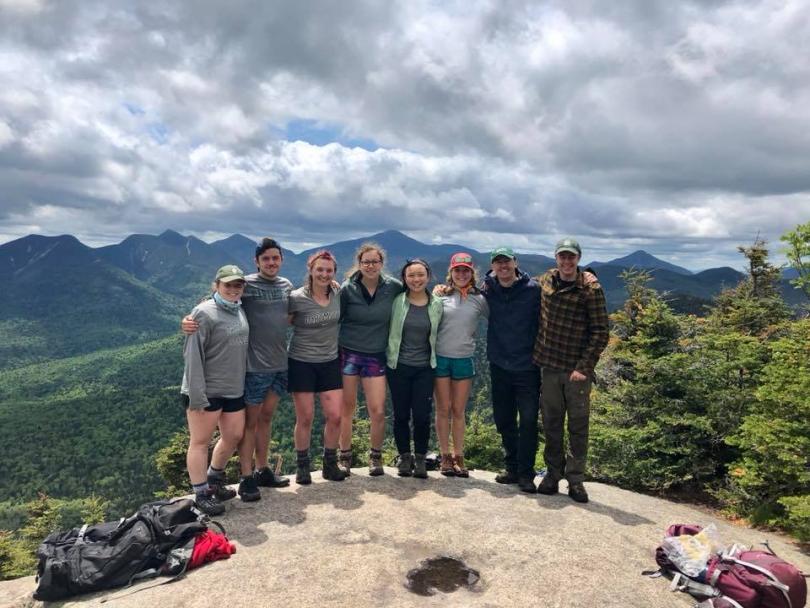 Until next time,
Simon