« All Posts by this Blogger
Dreaming of Germany
I was looking back through some photos recently and came across the folder of pictures I have from my study abroad freshman year. I have written a little bit about it before, but I wanted to take a different angle on how study abroad affected my D-plan, social life, and entire world for a summer! I applied my freshman winter, which is very early in your college life to decide that you want to go to another country for a few months, but due to the Dartmouth language requirement, I had already been studying German for a couple terms.
I was nervous at first about being able to afford to live in Europe for a term. Luckily, Dartmouth makes sure that students pay exactly the same as a regular term to live in whatever location you choose for your abroad term! You get an allowance for food, you are housed (in some cases) with a host family or in an apartment with other students, and you do not pay any more than you would to be in Hanover. This affordability was a huge bonus for me, and if it were not for this policy I would never have been able to study abroad.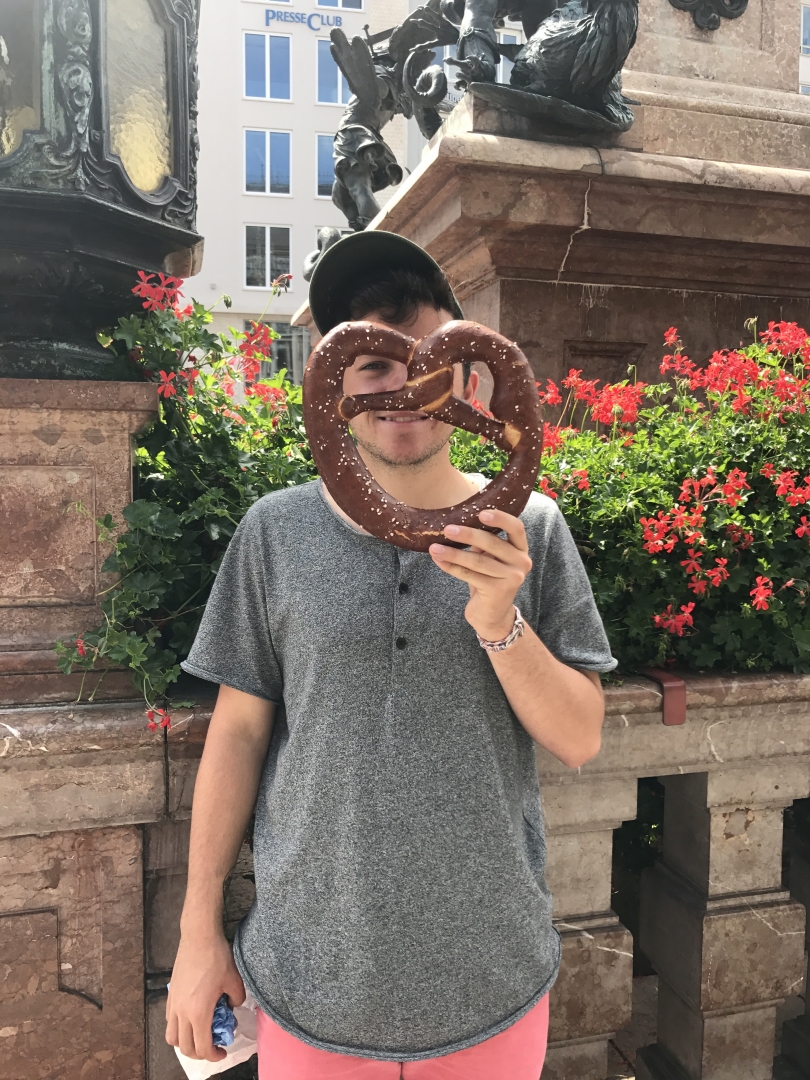 In addition to providing housing in Berlin, Dartmouth paid for us to go on trips all over the country, fully immersing ourselves in the culture of modern Germany. It was amazing to go to famous museums and landmarks while reading about them in class and it was an academic experience like no other I have ever experienced. I remember sitting on a train on my way to Hamburg, a city in Northern Germany, reading about a famous painting by David Casper Fredrick, and then seeing the painting in an Art Haus less than an hour later. Studying abroad allows you to fully experience what you are studying in every way, and no matter how good professors are on campus they cannot recreate the feeling you get from learning from these resources first hand.
I had a great time studying abroad, and I would have done it again if I had planned it out and taken the time! So many students find programs that work for them because Dartmouth has programs all over the world. If you're worried about being in a small town in New Hampshire for 4 years, take 6 months to go to Costa Rica and study biology, or live in a London flat to study Government. Study abroad was a key part of my Dartmouth experience, and I hope this has shown you a little bit about the opportunities the Big Green has all over the world.