« All Posts by this Blogger
[Summer Is] Alive with the Sound of Music (and Shakespeare and Comedy)
This winter and spring, on my two terms off campus, I went to more performances than in any other twenty-week period in my life. I had always enjoyed shows when I attended them, and the classical and medieval theater course I took first year fall remains one of my favorites. But I had never seen shows regularly. Now back on campus, I'm realizing the full force of options available here and want to make the most of them. My goal this term is to see ten performances. Right now, I'm three down with seven to go—and love what I've seen so far.
The first week, I saw an open-air performance of Merchant of Venice and Pepperland, a Mark Morris-choreographed dance tribute to Sergeant Pepper's Lonely Hearts Club Band and the '60s. Professors offered student tickets, so I got to see both shows for free!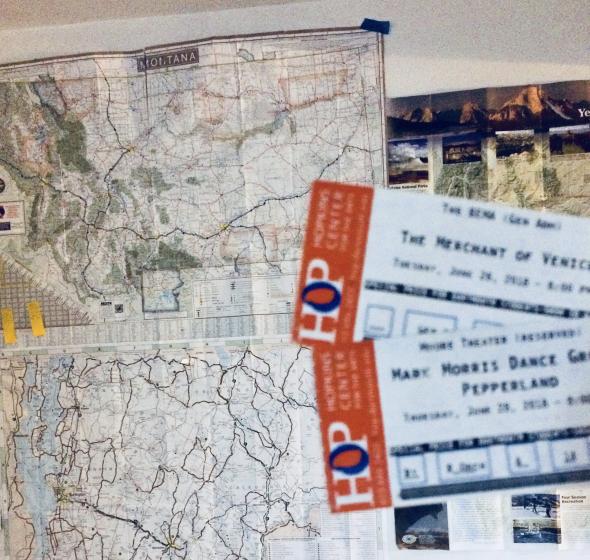 The DOC also organized a social event to an outdoor concert in nearby Lebanon, NH to see a performance by Vermont native Noah Kahan. I joined at the last minute and had a blast. It turns out the trip was full of people I somewhat knew, whether "decently-but-not-enough" or "barely-at-all"—and I had such a fun time that in the weeks since then, I've seen many of those people again and again (and, for better or worse, gone to fewer and fewer Greek events).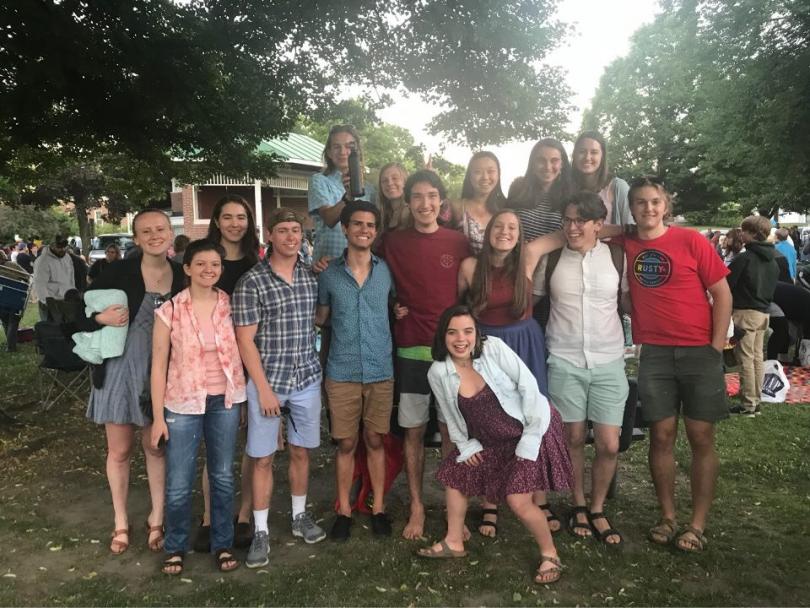 I also want to see two or more dance, comedy, or a capella school groups. My first four terms, I didn't see enough—which is one reason I want to see at least three this summer. Another is that, thanks to sophomore-only "summer" groups, several of my close friends are now involved. Brian, a best friend from my first year, successfully auditioned for summer versions of Dodecaphonics and Dog Day, acapella and improv comedy groups respectively. As someone who sang in high school and performs amateur stand-up in college, he comes with prior experience, but my friends Elizabeth and Zack, who also joined Dog Day, are jumping in with nothing but their funny bones. (Though to be fair, said "funny bones"—particularly Elizabeth's—are most formidable weapons.) I can't wait for their first event—though too bad Dartmouth EMS disbands for summer, as it's possible I'll die laughing….