« All Posts by this Blogger
Climbing Amidst Cacti: a winter break beginner trip
This past December, I climbed in Mount Lemmon on a Dartmouth Mountaineering Club break trip. It was an absolute blast. Known as the DMC, the mountaineering club offers instruction, recreation, and community to novice and experienced climbers. Its Mount Lemmon trip is an annual week in Coronado National Forest, an area off the Santa Catalina highway filled with, to quote the guidebook, "enough juice for a lifetime." (Rest assured that full advantage was taken of opportunities for Lemmon/lemon puns.)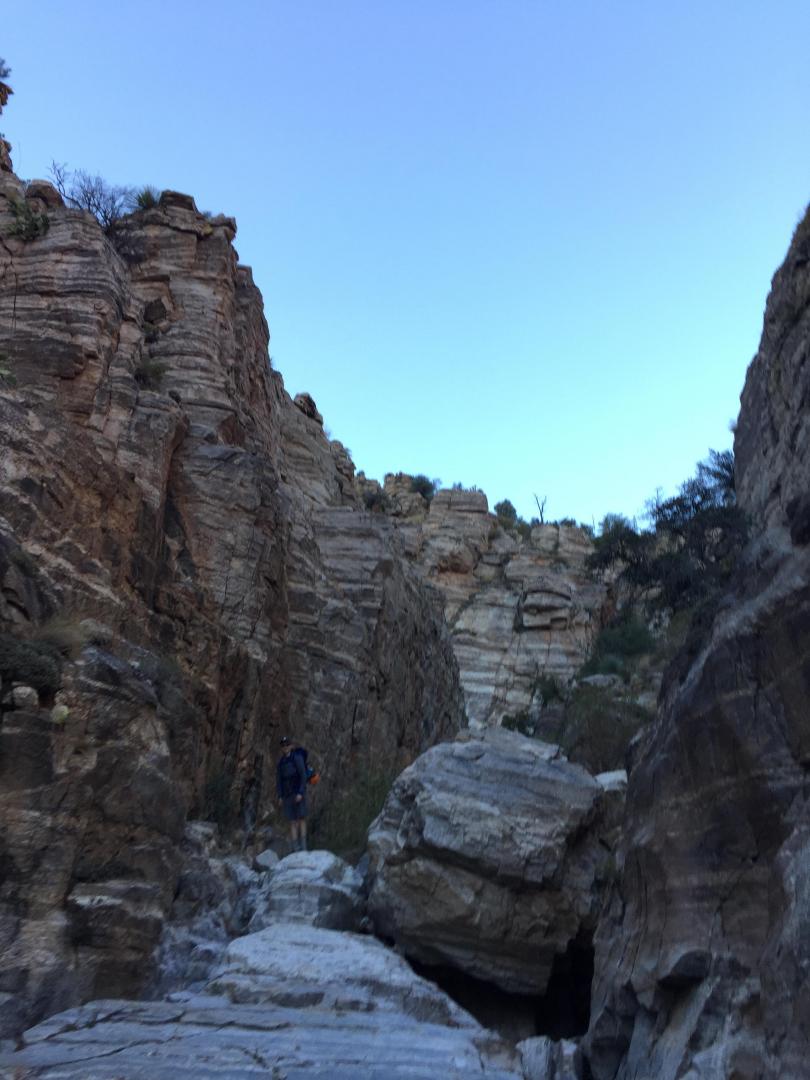 A beginner trip, the group included everyone from experienced leaders to novice climbers. I was somewhere in between: I had done a climbing PE class and several DMC weekend trips but not many club social events. Despite my new arrival to the scene, I instantly felt welcomed. The leaders, many of them also sophomores, did a great job at integrating people new to the sport and to the club.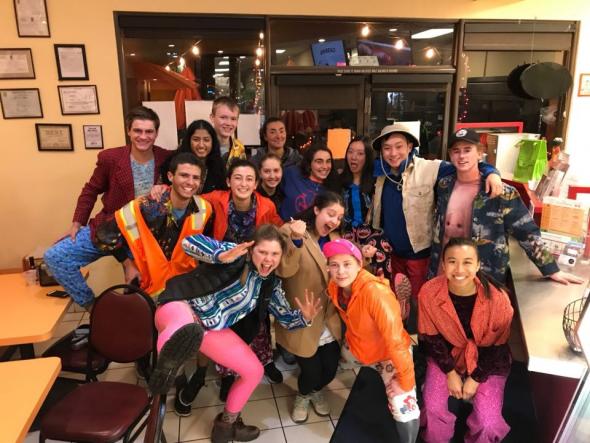 A big part of this comradery came from the close quarters. It's always fun to meet new people, but it's especially fun to meet them where you get to share with the ins and outs of daily life. Whether navigating directions or chopping sweet potatoes, I've found little basics can best facilitate friendship. On this trip, each day began with fresh-cooked scrambled eggs and ended with several rounds of "hot seat," a get-to-know-you game of rapid-fire questions. In our case, the seat was quite literally hot (or cold), as the desert night air combined with open fire meant a choice between shivering in clear air or toasting in smoke. (Call it an existential experiment.)
Food became another great connecter. Who knew such variety, freshness, and deliciousness was possible in a national forest campsite? Lentil soup, Buddha bowls, tikka masala, and homemade tamales (not to mention an—attempted—backcountry chocolate mousse) not only delighted my taste buds but inspired me with recipes to cook on my upcoming off term. All in all, it was a testament to teamwork: a different group shopped and cooked each night, but people volunteered on their "off" nights to be sous chefs and cleanup crew as well. Who knew so much joy could be derived from a thirty-minute drive to the grocery store?
And then, of course, there was the climbing. A mental and physical puzzle, it provided just the right balance of challenge and fun. I particularly enjoyed my victorious moon-walk down the rock face each time I finished a climb. Not to mention the delight of basking in the December sun as my family back home braved a snowstorm…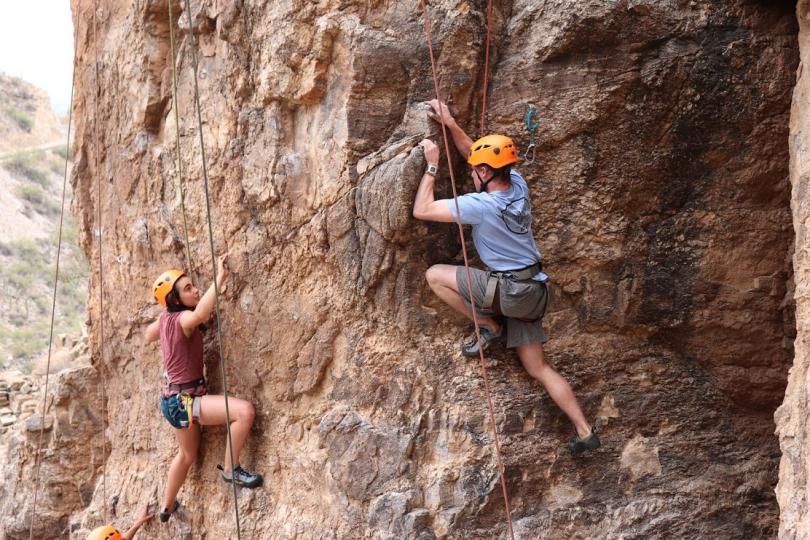 But that's just a Dartmouth break trip for you