« All Posts by this Blogger
Best House on Campus
The Sustainable Living Center, a Living Learning Community devoted to environmental and social responsibility, is a white clapboard hall with campus's best smells. Last night, tired from studying, I opened the door to a waft of banana bread that made me grin from ear to ear. I found my engineer boyfriend attempting, via a fan in the doorway, to fill his third-floor room with banana-bread steam from the kitchen below. Now that's an engineering application a humanities major can appreciate!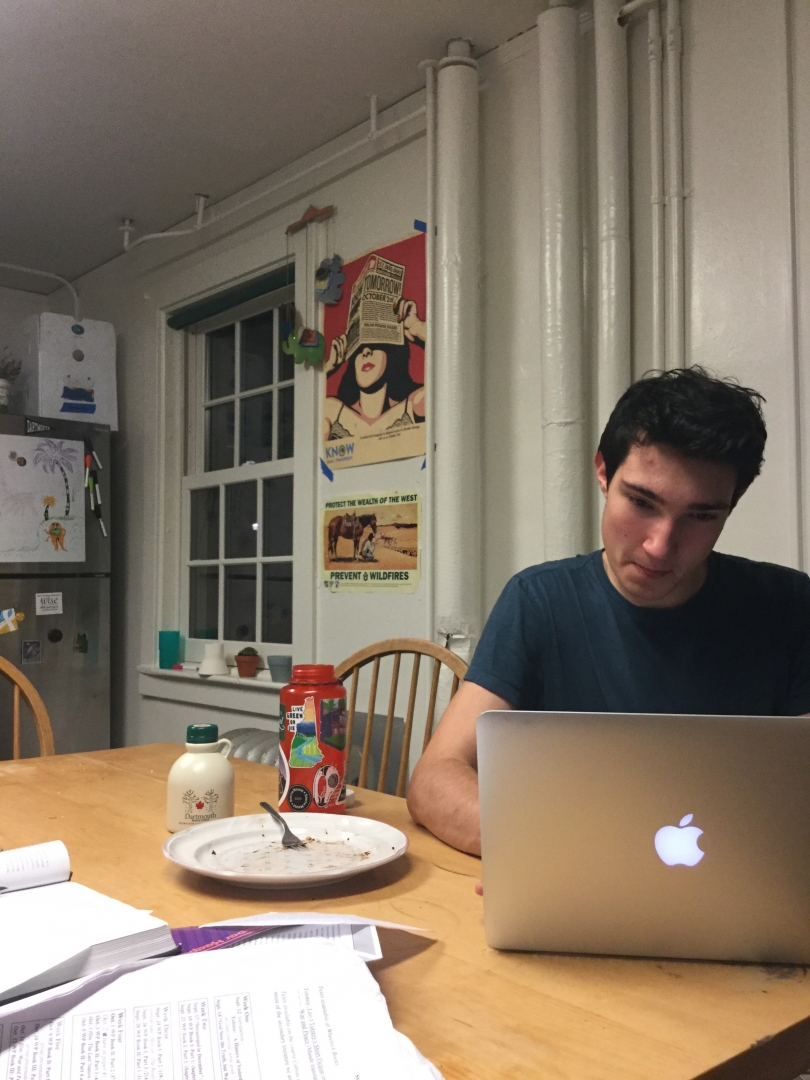 The SLC breathes welcome even more warmly than banana bread. Community centers around the kitchen, a room brightened by big windows and a chocolate chip container labeled "always keep full." Each term, students substitute part of their college meal plan with group groceries from the local community-owned store, cooking and cleaning one meal each a term for a weekly "house dinner" with fellow students. Food isn't just cooked for house dinner, though: I've had the great good fortune to partake in blueberry-cardamom-chocolate-chip waffles on Saturday mornings, banana-walnut-chocolate-chip waffles to cap off Tuesday-night studying, and scrambled eggs with home-grown veggies and spiced veggie sausage for breakfast, lunch, or dinner alike.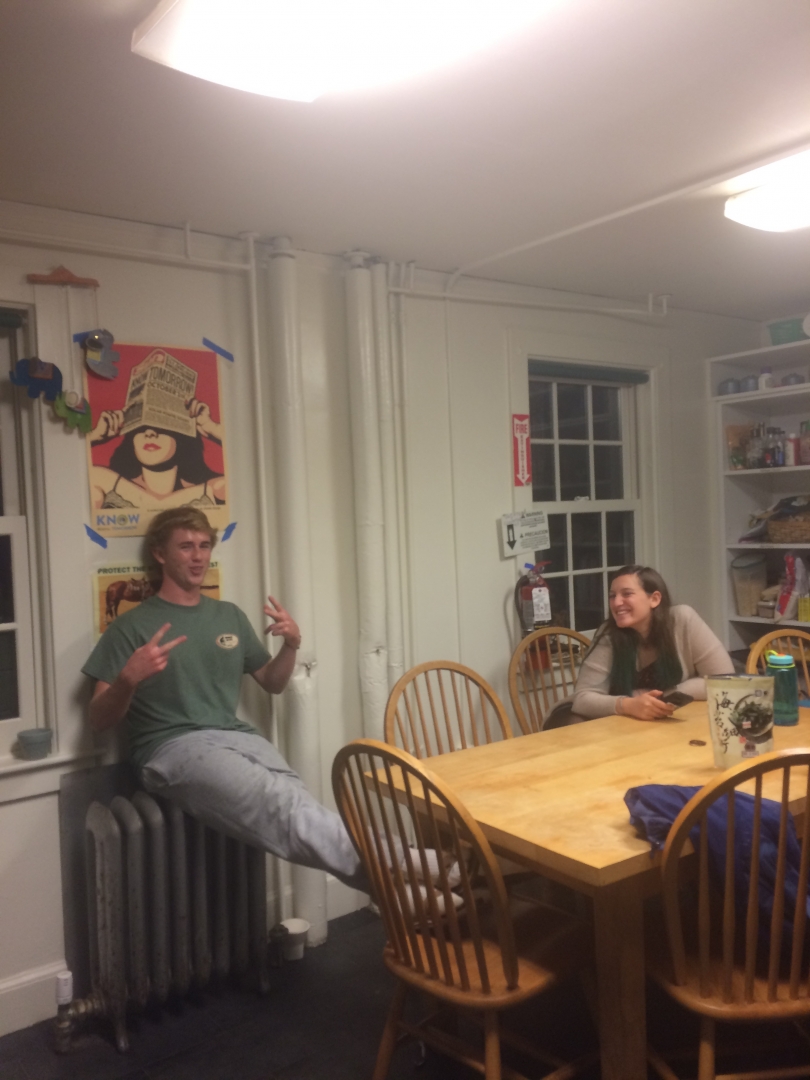 Shared food and food space fosters a house camaraderie that leads to happy taste buds and happy hearts at all hours of day and night. So many times I've entered to find people talking, studying, or playing board games at the pinewood kitchen table. Discussions have ranged from whether house-garden kale can be eaten after last night's frost to a student's summer polar archaeology trip. More than once students have sipped house-brewed kombucha or pored over Kevin Yang '20's breathtaking photos. (Ask for his shots of this year's homecoming bonfire or last summer's trip to Norway!)
Living together with a shared goal forges connections so strong that people continue to be friends even if they live elsewhere on campus. This Friday, I'm going to a make-your-own pizza party hosted by three girls who lived in the SLC last year. For "SLCers past and present," it brings together students across class years for shared appreciation of good food, good times, and good conversations (not to mention a good game—or three—of Settlers of Catan). I can't wait to live there officially this winter!