You are here
« All Posts by this Blogger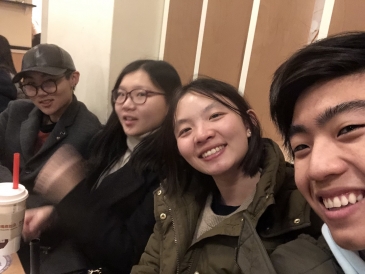 Old Meets New
When you first go to college, it's weird thinking that you'll be separated from your high school friends. Not that that's a bad thing, per say. As someone who's moved before, I'm a strong believer that sometimes peoples' lives just naturally take different directions, and that's okay! All that means is that it's just that much weirder (and wilder) when you see people from your old life. Doubly so if your old life meets your new one.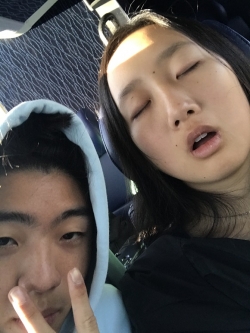 This past weekend I went on a school trip to New York. Well, not
me
per say. One great thing about Dartmouth is that there's tons of free stuff, including trips to New York. Unfortunately, it was a raffle where only a third of the people who put their names in got to go. I didn't get in, but my friends did, so I decided to tag along with them. I took the Dartmouth Coach, which isn't really important to the story, but I just like mentioning them because they're the only bus that I know of that gives mini pretzels, so they've already won my heart. 
The purpose of the school trip was to check out the Princeton vs. Dartmouth football game, which was a big game for our school since Princeton and us were, at the time, the only remaining undefeated schools.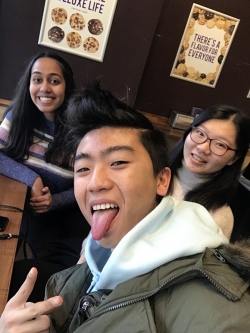 Anyways, for me, the main point of this trip was to go visit my friends from my old school. I'm originally from San Diego, and aside from a single year in Indonesia, I pretty much grew up there. Most of my friends are the same way, and decided to stay in state for college. Only three of us decided to make the trek to the east coast, and aside from me, they all went to New York. With my friends in New York, I wanted to just catch up with them and hear about how going to college has changed their lives in the way it has mine. While I was there, they showed me how to navigate New York's subways, showed me a bunch of local eateries, reminisced about high school, and shared new stories. My old high school friends and I talk until day turns to night, when I get a call from one of my Dartmouth friends: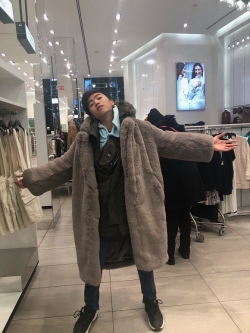 "Hey, the game's over (we won, of course), and we're heading to Times Square. Want to come with?"
I thought, why not? I asked my friend (the other friend in the photo had to leave) if she wanted to come and meet my friends from Dartmouth, and she said "why not?" and decided to tag along. 
And so my old and new friends met, and we just wandered the streets together. Somehow, despite only having knowing me in common, they all got along surprisingly well, and we just kinda had fun exploring the streets. Eating good food, hitting the shops, and all that good stuff. 
So yeah. I call Hanover my home now. But, I still call San Diego my home too, and it's sometimes weird navigating that dichotomy. Though sometimes the two merge, and that just makes it all the more fun.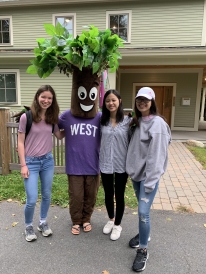 Looking back at my housing selection process, I realized there is very little information available about the LLCs. I wrote this blog post to tell you five reasons why I love the Humanities LLC.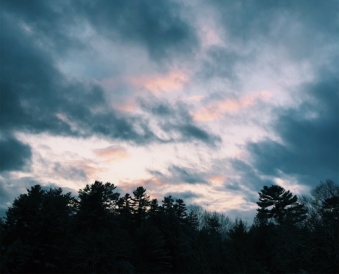 As a southerner, my biggest concern about Dartmouth was how I was going to cope with the cold. Luckily, I have a lot of friends that are also excited to embrace the snow with me, so I wanted to share how we've been enjoying winter term so far!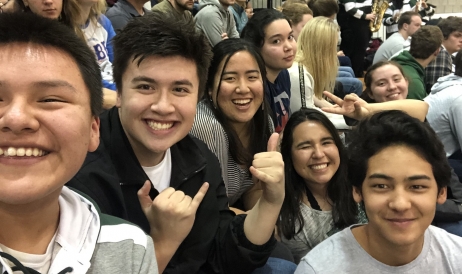 Being in West House means Tuk-Tuk dinners and fun house events almost every week, but this month it also means having the opportunity to join West House's Intramural (IM) basketball team. 

I've taken to sitting and watching, treating myself to the slowness of green tea and silence of an uninterrupted morning. But that's one of the best things about college—it offers ample moments for reflection.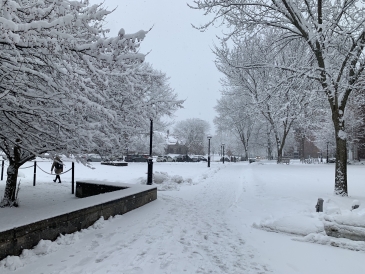 Coming to Dartmouth, I already had a plan of the types of communities I wanted to get involved with. One thing I didn't expect was meeting some of my favorite people at the Tucker Center for Spiritual Life.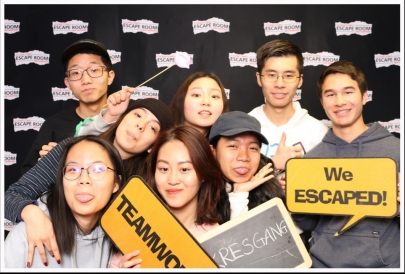 Come the 3-day weekend, the eight of us rented two cars and drove off from Hanover in the morning. Our destination? Concord, the capital city of New Hampshire.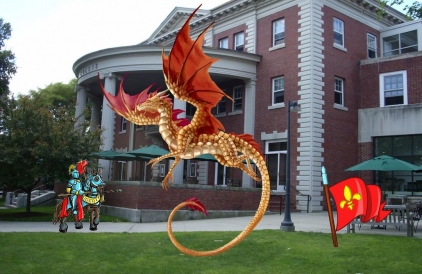 Collis gets two million visitors a year – why wouldn't you be one of them? Come join the fun and read on to learn how to make the best use of Collis as a socializing space!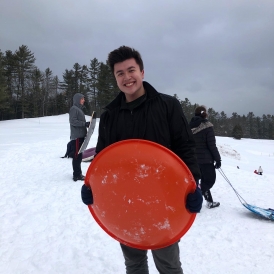 The idea of Dartmouth's unlimited snow used to be intimidating, but the past two weeks have been full of peaceful coexistence between students and seasons like no other. Winter's here and we love it.

As cliché as it sounds, students walking in small hat-topped flocks, laughing through brisk air, is a sport we take seriously around here. And it's one of the best ways to stay warm.