You are here
« All Posts by this Blogger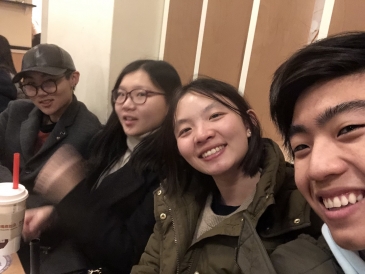 Old Meets New
When you first go to college, it's weird thinking that you'll be separated from your high school friends. Not that that's a bad thing, per say. As someone who's moved before, I'm a strong believer that sometimes peoples' lives just naturally take different directions, and that's okay! All that means is that it's just that much weirder (and wilder) when you see people from your old life. Doubly so if your old life meets your new one.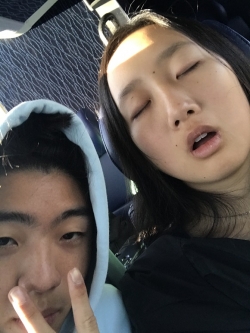 This past weekend I went on a school trip to New York. Well, not
me
per say. One great thing about Dartmouth is that there's tons of free stuff, including trips to New York. Unfortunately, it was a raffle where only a third of the people who put their names in got to go. I didn't get in, but my friends did, so I decided to tag along with them. I took the Dartmouth Coach, which isn't really important to the story, but I just like mentioning them because they're the only bus that I know of that gives mini pretzels, so they've already won my heart. 
The purpose of the school trip was to check out the Princeton vs. Dartmouth football game, which was a big game for our school since Princeton and us were, at the time, the only remaining undefeated schools.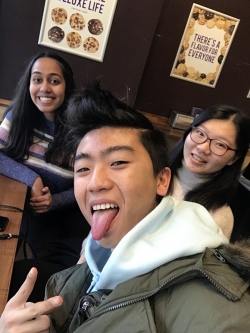 Anyways, for me, the main point of this trip was to go visit my friends from my old school. I'm originally from San Diego, and aside from a single year in Indonesia, I pretty much grew up there. Most of my friends are the same way, and decided to stay in state for college. Only three of us decided to make the trek to the east coast, and aside from me, they all went to New York. With my friends in New York, I wanted to just catch up with them and hear about how going to college has changed their lives in the way it has mine. While I was there, they showed me how to navigate New York's subways, showed me a bunch of local eateries, reminisced about high school, and shared new stories. My old high school friends and I talk until day turns to night, when I get a call from one of my Dartmouth friends: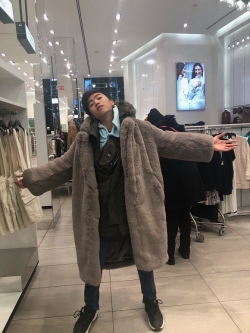 "Hey, the game's over (we won, of course), and we're heading to Times Square. Want to come with?"
I thought, why not? I asked my friend (the other friend in the photo had to leave) if she wanted to come and meet my friends from Dartmouth, and she said "why not?" and decided to tag along. 
And so my old and new friends met, and we just wandered the streets together. Somehow, despite only having knowing me in common, they all got along surprisingly well, and we just kinda had fun exploring the streets. Eating good food, hitting the shops, and all that good stuff. 
So yeah. I call Hanover my home now. But, I still call San Diego my home too, and it's sometimes weird navigating that dichotomy. Though sometimes the two merge, and that just makes it all the more fun.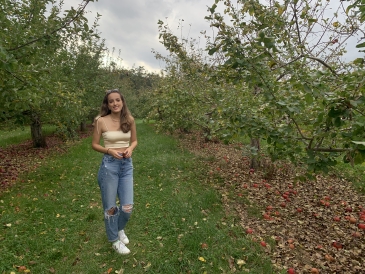 This Saturday I went to a Riverview Farm trip organized by the South House and North Park Housing Communities. Housing communities can be amazing ways to meet new people, create new memories, or just find fun things to do at Dartmouth!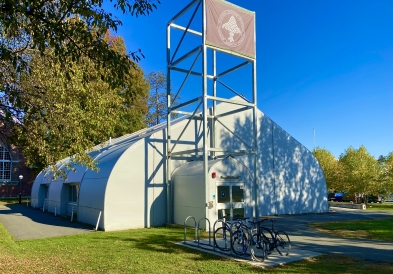 Hi there! Prepare to go on a picture-filled adventure, as I give you an outline of some of my best chill spots on campus.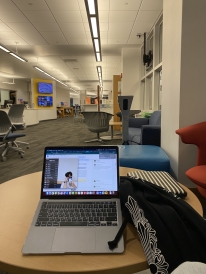 Hi everyone! With my first round of midterm exams and midterm papers complete, I wanted to backtrack just a little bit and share what I learned throughout the process!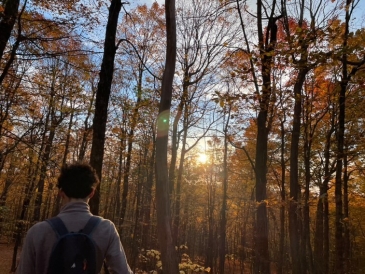 Dartmouth's location offers students incredible opportunities to go outdoors and enjoy its beautiful, bucolic environment. But, to be honest, for some of us this is something new. Come check my experience!
Antônio Jorge Medeiros Batista Silva
2025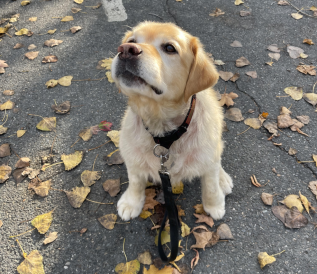 1,132 miles from my house, Hanover has emerged as a new home and community.

I'm not a regular mom, I'm a COOL mom! And by "mom," I mean "First-Year Undergraduate Advisor for School House" — but that doesn't fit in the post title :(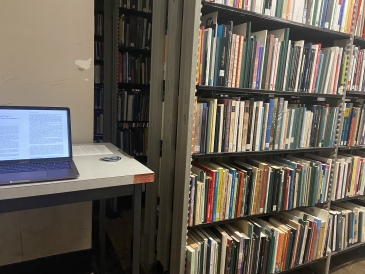 Hello there! It's me again. If you were wondering whether I am still alive after going through my first week of classes, then this is a sign to show you that I am still buzzing and kicking.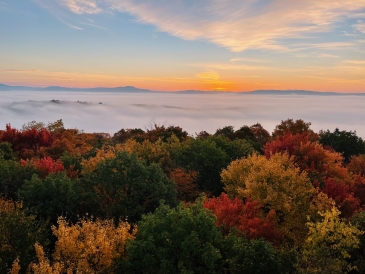 Talking about two things I did outside of my classes and extracurriculars this week: Hiking Gile mountain and the Dartmouth Zoo!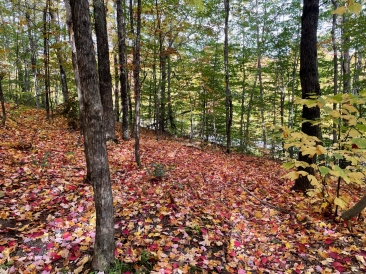 As the term is quickly coming to a close, I figure this is an excellent time to reflect by doing my own rose, bud, and thorn for this fall!