You are here
Fall

Hanover, NH

We built roller coasters, solved problems on campus, designed PSA posters and more. A great introduction to the Human-Centered Design minor.

Winter

Hanover, NH

Have you ever wondered about the link between gang violence and after-school programs? Between a link between accessibility of doctors office and ADHD diagnosis? Between gender dynamics and drug usage? System Dynamics uses a systems thinking framework to explore policy that builds links between issues and their root causes.

Spring

Hanover, NH

Wow! Such an introduction to the Middle East... politically, economically, historically, artistically. I learned so much in this class -- and since taking it, I feel like I can really understand contemporary conversations about the region.

Fall

Hanover, NH

Udi Greenberg is the best lecturer I have ever had. Come to Dartmouth for the woods, stay for the teaching! Professor Greenberg's lectures flowed like stories... the most captivated I've ever been by a class!

Winter

Hanover, NH

Why is foreign aid so prevalent in conflict zones? Does giving money to areas in conflict help reduce violence? Answers to all this and more lie in this class.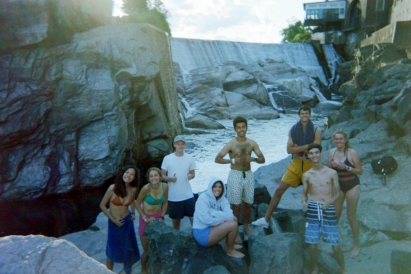 My Plans for Winter Break
You might be thinking, "6 weeks?! What am I supposed to do for 6 weeks?" I had the same reaction when I heard about Winterim. Maybe, if I tell you how I plan on spending the time, it'll convince you that 6 weeks isn't too long at all.
Pages