« All Posts by this Blogger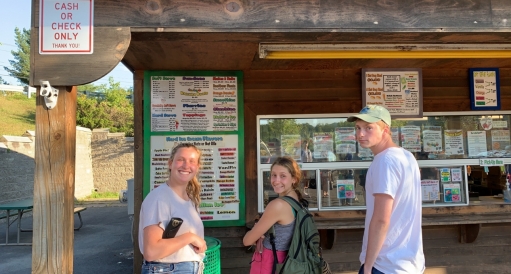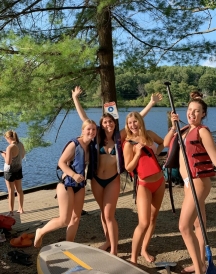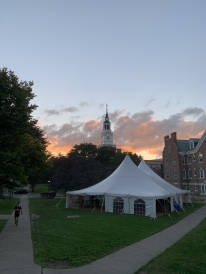 Introducing Myself: A California Girl in Hanover
My name is Natalie Keim, and I'm a '25. At Dartmouth, we don't use class words (freshman, sophomore, junior, senior) to introduce ourselves. We just use our graduation year! I'll graduate in the year 2025, so I call myself a '25. 
I'm from the San Francisco Bay Area, over 3000 miles away from Dartmouth! I've been shocked by how many California kids walk the streets of our Hanover campus—there are more Californians than kids from New Hampshire!
Over the past few weeks of orientation, first-year trips, and classes, I've gotten really good at introducing myself. Although lots in my life is rapidly changing, it seems like icebreaker questions stay the same, no matter which coast you're on.  
So I figured I would introduce myself to you all, the blog readers, the same way I introduce myself to people here on campus. 
Dartmouth's Top 5 Most Common Icebreaker Questions
What's your major?
Right now, as a freshman, I'm undecided! I'm choosing between government, creative writing, and math. I also am really fascinated by the idea of adding a Human-Centered Design minor—it's one of Dartmouth's most unique academic programs. 
Favorite ice-cream flavor?
If we're at Foco (the dining hall on campus), I love the chocolate soft serve. If we're at Ice Cream Fore-U (just 10 minutes away from campus!) I love the Maine Black Bear flavor.
What do you like to do for fun?
The list is long and varied, but I'll fill you in on a couple of my favorite activities. I love staying active through playing Spikeball, skiing, running to EDM music, yoga, and hiking. Long story short, I love to be outside. To relax, I like to cook, do the New York Times crossword puzzle, read, watch cringy romance movies, write poetry, and make elaborate friendship bracelets. 
What's a fun fact about yourself?
I went to elementary school with Zendaya and am a twin!
What's your dream job?
Besides Dartmouth admission blogger (kidding, not kidding), my dream job is Secretary of State. How cool would it be to travel the world, learning from international leaders, and pursuing global collaboration? I'm hoping to apply for Dartmouth's First-Year Fellows program later this year, which is a summer-long public policy internship experience in Washington, D.C. through the College.
Hopefully, these questions taught you a little about me, but I'm so excited to get to share my Dartmouth experience with all you readers: students, parents, and guidance counselors alike. Please reach out if you have any questions!
Until next time, 
Natalie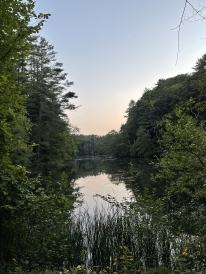 I'm finally on campus! Learn a little bit about who I am, while I learn about home for the next 4 years.

Brandon Mioduszewski
2025
My first blog post is about why I chose to come to Dartmouth! My older brother was a student here and forced me to apply, and I can never thank him enough for that!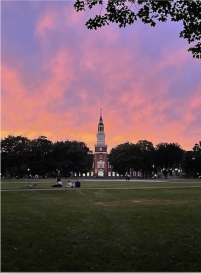 A kid from Southern California packs his bags and heads east. He arrives at Dartmouth College and begins a new life. I wonder what he will do? It is Fall, the leaves begin to change, what else will change with time?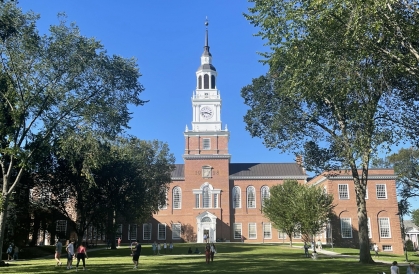 Hi everyone! I'm Chidera. I'm a '25 from Lagos, Nigeria, and I'm so excited to share my first blog post with you!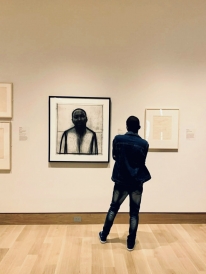 Not me! I actually was looking at the painting of Dr. Martin Luther King. But anyhow, welcome to my blog. Prepare to go on an adventure.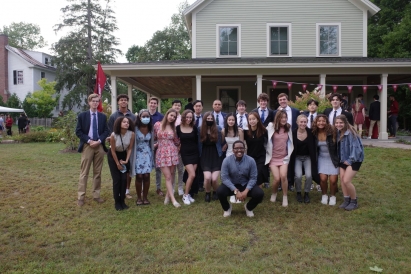 Merhaba, or hello! I'm Eda, a '25 from Istanbul, Turkey. Keep reading if you want to witness a newbie learning how to write a blog post!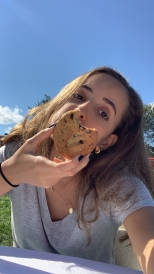 Hi! My name is Paulina and I am a 25' from Nicaragua! I am so excited to finally be on campus where I get to experience first hand everything I could previously only imagine.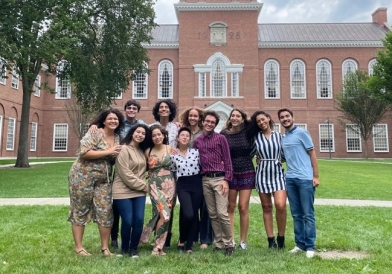 Introducing myself has started to feel almost like a scripted line I repeat every now and then when I bump into an unknown face. It's like a cake recipe. For my blog, however, I wanted to be sure it feels genuine. So here it goes!
Antônio Jorge Medeiros Batista Silva
2025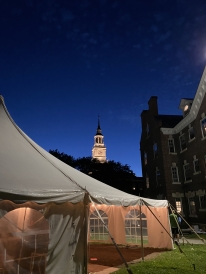 Hey! I'm Daniel and I'm a Dartmouth '25. To begin, here's a little bit about myself. I'm a Seoul-born Californian with an adventurous spirit.