« All Posts by this Blogger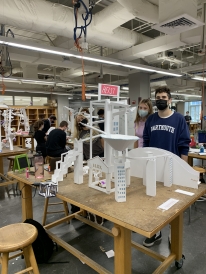 Freshman Year is Totally a Rollercoaster!
People often say your first year at Dartmouth can be a rollercoaster, but I didn't expect to be building a literal rollercoaster during my second week of classes! 
In my Engineering class this week (I'm taking ENGS 12: Design Thinking), we brainstormed, drafted, and built functional rollercoasters out of foam core, wood, rubber bands, construction paper, and hot glue in groups of four students. 
rollercoaster.jpg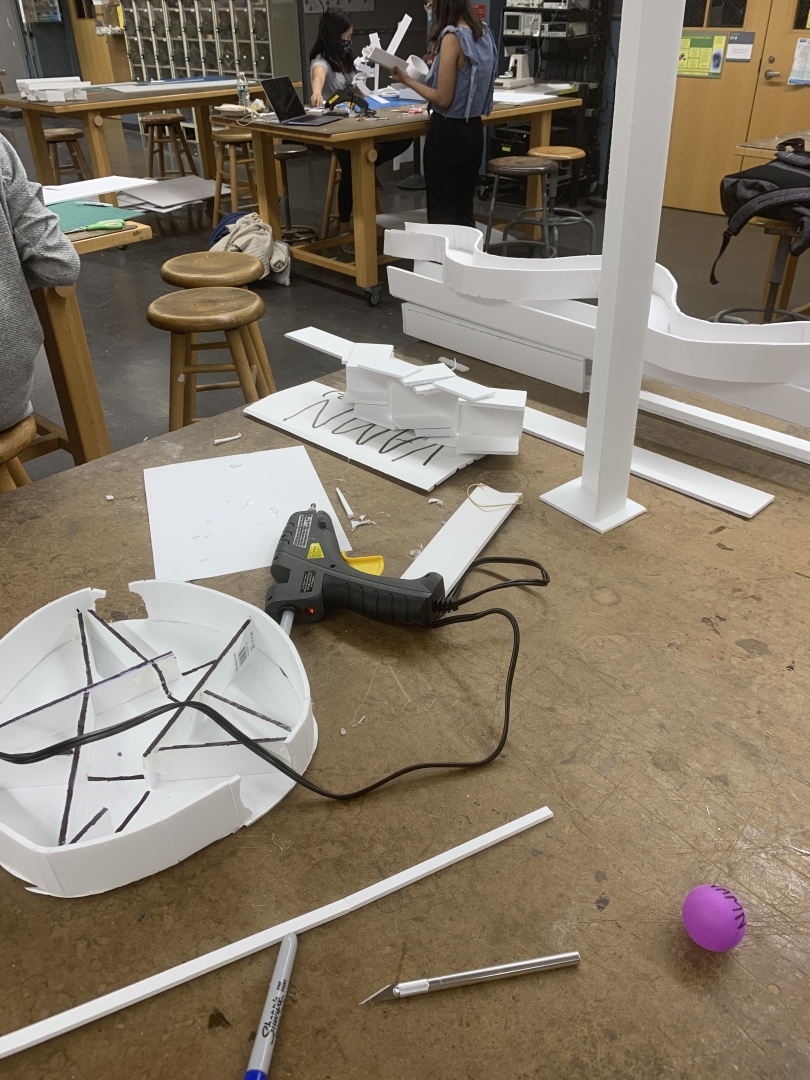 My group went through a 3-hour brainstorming session where we brainstormed potential themes for our rollercoaster. Design Thinking places a big emphasis on the brainstorming process — we've been talking about how Google and Pixar create strong teams and inclusive team culture in order to produce good ideas.
We went back and forth between a bunch of themes for our rollercoaster! Should we do a national park-themed rollercoaster? A spider-themed roller coaster?
img_1081.jpg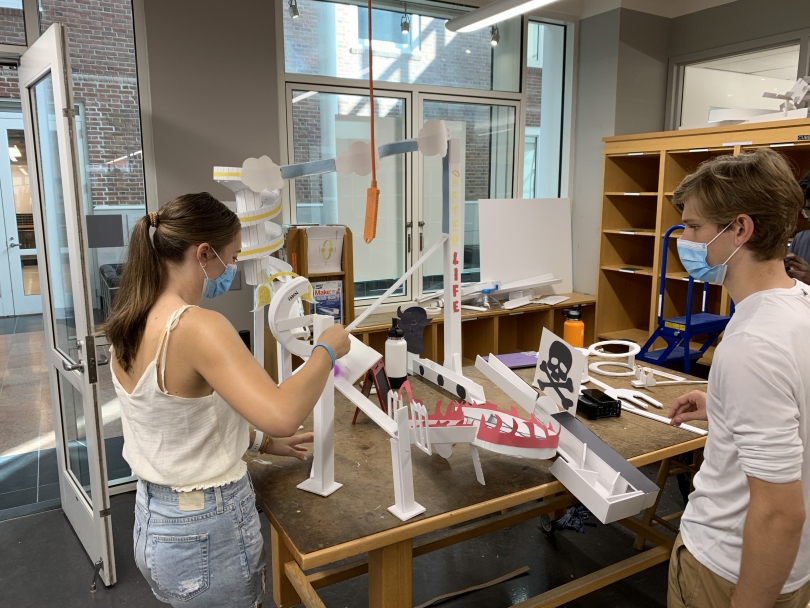 We settled on heaven and hell and got to work constructing. Quickly, our coaster started coming to life, complete with a satanic pentagram, spiraling tunnel, slingshot, and rainbow-shaped bridge. We tested and tested our coaster, making small tweaks and structural changes until it worked perfectly and fit our theme.
The Couch Engineering Lab at Dartmouth is open 24 hours a day and is such a nice place to work on building projects. Dartmouth's engineering facilities are all grouped together on the west side of campus and are collectively called the Thayer School of Engineering.
We presented our rollercoasters to our classmates on Thursday and it was so cool to see what other themes and design elements our classmates came up with. There was an under the-sea themed coaster, an apocalypse-themed poster (some liability with the bottomless pit in that one), and more!
UnderTheSeaCoaster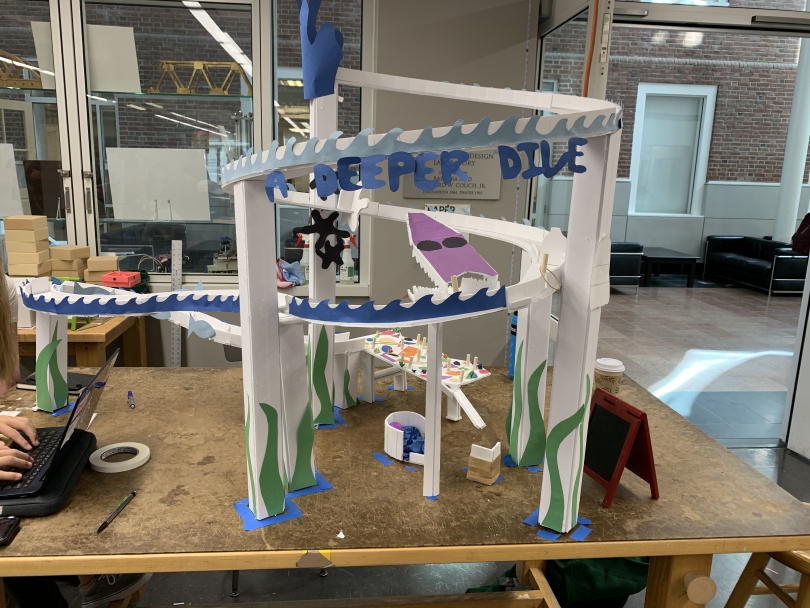 All in all, it was such a fun project and such an awesome introduction to engineering to Dartmouth!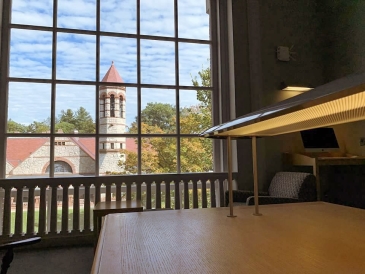 This term, I am doing a research fellowship through the Leslie Center for Humanities!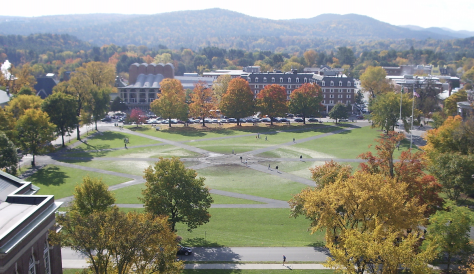 Now, I am wrapping up my first year at Dartmouth. After reflecting on my experience thus far, I want to offer some advice to prospective and admitted students.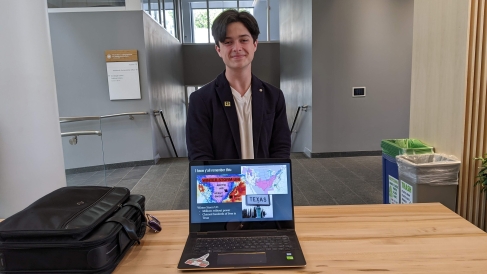 I'm nearing the end of my first year of college and I've gained some perspective on my mentality and how Dartmouth has sculpted my mindset.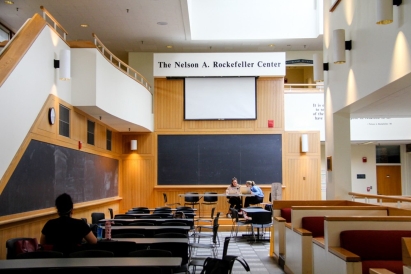 As I begin week 8, the end of the term is right around the corner! In this post, I share some information about finals, papers, and my future plans!

Brandon Mioduszewski
2025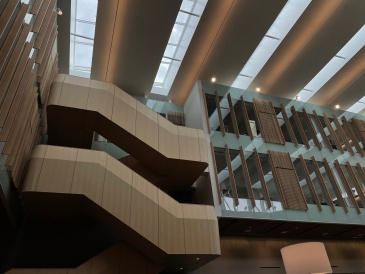 When I applied to college, I was dead set on studying only music and neuroscience. However, I now say go take that course that has nothing to do with your major and maybe find a new passion.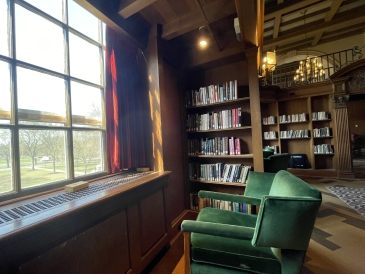 10 weeks, 3 classes, 40 departments and programs, 420 tenured and tenure-track professors—endless possibilities. Here's why I love academics at Dartmouth.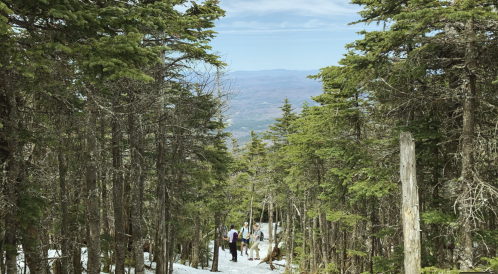 My weeks at Dartmouth are often full of back-to-back events and a constant rush of activity. For me, the best way to quell these negatives is to leave school behind and become one with the trees.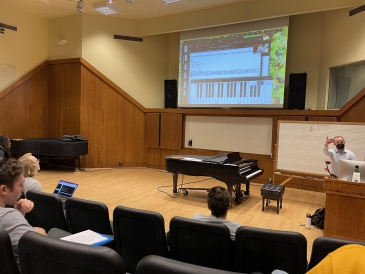 Ever wonder what a typical Dartmouth student's classes look like? Every student's schedule is different, but here's a peek into the four courses I'm taking this term!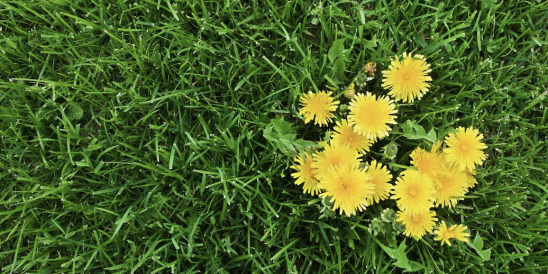 Currently, there are yellow dandelions growing up in front of the entrance of Wheeler Hall.