You are here
« All Posts by this Blogger
Where Did the Time Go?
It feels like it was just a few weeks ago that I arrived on campus eager to start what promised to be an unusual (but nevertheless exciting) fall term. Fast forward two months and here I am writing my final blog post of the term — and I'm not exactly sure what I want to write about. (I've already covered a wide range of topics: from my personal experiences on Election Day to finding new ways to celebrate Halloween in the Upper Valley!) But, with Thanksgiving just past, I think I'll take this opportunity to blog about some of the things that I'm personally grateful for this year. 
I'm sure you've all heard a million times that we are living during "unprecedented" times, so I'll spare you a long discussion of everything that's different about this year: it's obvious that the ongoing pandemic has caused a great amount of disruption, and the end still isn't (quite) in sight. That said, even if you aren't able to gather with loved ones to celebrate Thanksgiving, Hanukkah, Christmas, or any other holiday this year — it's important to use the holiday season as an opportunity to express gratitude for the people who continue to have a positive impact on your life. 
Hundreds of Dartmouth students residing on campus and off campus in the towns surrounding Hanover headed home a week ago. They traveled by car — others by plane — back to countless states and countries around the world. But one thing that they have in common is the experience of having successfully made it through a challenging term: a term that consisted of remote classes, a two-week-long quarantine period, awkward pauses on Zoom, and weekly COVID-19 testing. But despite those "hassles," I know that every student could find just as many things for which to be grateful: their friends and classmates who formed virtual study groups; faculty who held online office hours (even on the weekends!); and the success of every member of the Dartmouth community in preventing a COVID-19 outbreak in the Upper Valley.
I know that thousands more students at Dartmouth and at colleges across the country will likely have to go through another term of remote learning and social distancing once the winter break ends. But I'm inspired by my peers' ability to adhere to public health guidelines, thus ensuring that students here could have a "semi-residential" experience. In fact, part of the reason why I think that the term went by so quickly was that I (and most everyone else) was well-prepared to engage with others academically and socially in totally different ways. 
Despite the restrictions that have been placed on in-person gatherings, student organizations and clubs have found ways to host meetings over Zoom. And, as I've blogged about before, there are a still number of small student-led trips that are taking place this term outdoors (e.g., canoeing, hiking, day trips to the Organic Farm "O-Farm). Now that I have a better sense of what activities can safely take place during the pandemic, I'm looking forward to doing even more once the spring comes and it gets warmer out!
I can safely say that I won't forget many of the experiences that I've had over this fall term, which is rapidly coming to a close. Now, as most people's attention has turned to the upcoming holidays, I think we should express our gratitude for the people and experiences that have brought us pleasure even amidst a pandemic. So, as I prepare to leave campus in the coming days I know that I'll have many stories to share with my friends and family members back home. And while the fall term may have gone by faster than I thought it would, I know that I still have many more terms left to complete as a Dartmouth student. But before starting the winter term — I'm looking forward to a relaxing "winterim" break!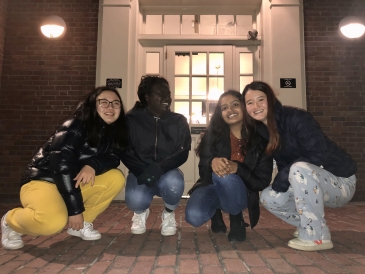 A school had to meet three criteria for me to consider it a "good fit": academics, location, and community. After researching about Dartmouth and visiting the campus, I realized that this school was not a good fit for me-- it was a perfect fit.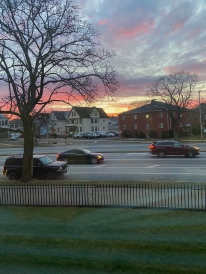 Winter quarter has begun and my life is extremely different from how it was this fall!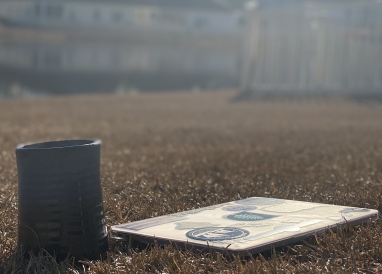 This winter, I will resume classes on campus again -- a little older, a little wiser, and yet no less excited to fall countless times while attempting to ice skate. Upper Valley winter, here I come!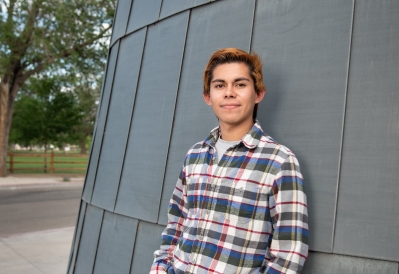 This term, I'll be returning to campus for the first time since March 2020, and I could not be more excited!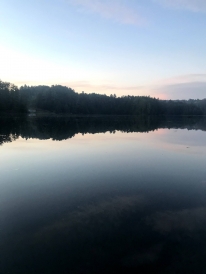 From the pandemic to the election, to online learning, every month seemed to be a new level of Jumanji. However, we have made it. And though 2020 has given me great lessons and experiences, I am looking forward to this new year and for what it holds.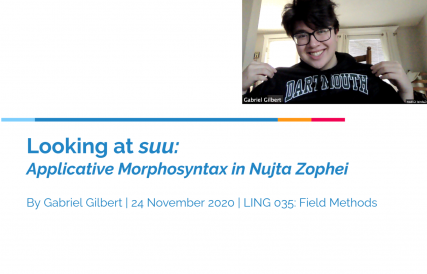 Over the course of my sophomore fall, I had the opportunity to take a linguistics field methods class. During the course, we had the one-of-a-kind opportunity to study the Zophei language from Myanmar!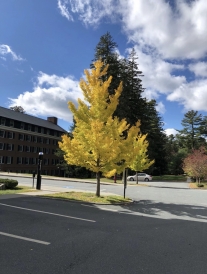 In the spirit of being another term closer to finally going back to Dartmouth, I thought I would talk about a few things this term that have still felt distinctively Dartmouth, even though I'm thousands of miles away.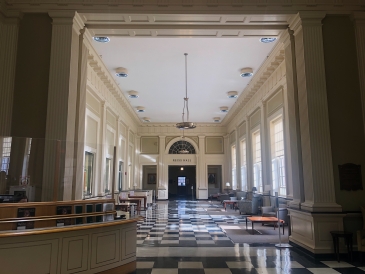 Since Dartmouth is on a fast-paced quarter system, students are constantly soaking in new information. Let me take you through a day in my life preparing for my Education 1 and Econ 1 midterms!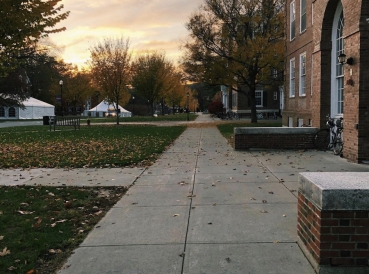 Finding pretty places to power through schoolwork has definitely made my Dartmouth experience better, and—luckily for students—there's no shortage of beautiful places on campus.