You are here
« All Posts by this Blogger
Halloween in Hanover
It's hard to believe that the end of October is already here: the fall term has gone by faster than I thought it would! Adjusting to the academic life of college — something that I've already blogged about — does not happen over a fixed period of time. Some students have easier time than others, and there are many resources available to students. Now especially, as I look ahead to final exams and papers for my classes, I am glad that I've been attending my professors' office hours and that I belong to a tutoring group. But beyond the many problem sets I've found myself working on and the essays I've had to write — I've also seen the leaves change (and felt the temperatures drop at night!) Fall is definitely in full-swing, and with Halloween right around the corner, I think I'll reflect on the meaning of this holiday — particularly during a pandemic.
It's safe to say that there won't be any large Halloween parties on campus this year. And there probably won't be much trick-or-treating in Hanover and the surrounding time. (It's been a few years since I last went trick-or-treating myself — but I always enjoyed seeing young kids dressed as ghosts, witches, and pumpkins walk around my neighborhood!) That said, I'm sure that new traditions will develop. Socially-distanced halloween costume parades, 'call-ahead' trick-or-treating (where families arrange to bring their children to someone else's house to pick up candy outside in advance), and scheduling appointment times to go to a pumpkin patch are some of the changes I've heard about that are taking place back in my hometown. Since Hanover is similar to Eastern Long Island in some ways (at least geographically), I'm sure that Halloween will be celebrated here in similar ways. (Fun fact: there are several family-owned farms in the Upper Valley where you can pick out your own pumpkins, gourds, and apples. I'd love to visit one of these farms before the end of the fall term!)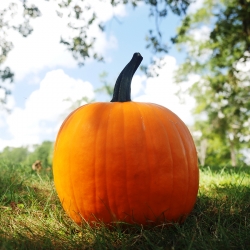 Halloween is no doubt a consumer-oriented holiday (and a pretty lucrative one too). But it's important to remember that during a pandemic, when millions of people are dealing with food and housing insecurity, spending billions of dollars on
M&M'S
,
Kit Kat
bars, and fancy costumes might not be the best idea for Americans. This year, Halloween can be celebrated in many different ways. You could use the occasion to send some homemade cards to friends and family who are struggling with isolation. Maybe you could go for a socially-distanced walk (in lieu of attending a Halloween party) with a friend. And for any international students who might be reading this: if Halloween is not celebrated in your part of the world, perhaps you could spend some time familiarizing yourself with the history of Halloween and brainstorming better ways of celebrating this unique holiday! 
I'm excited to spend my first Halloween away from home as a Dartmouth student, even if it means doing so with COVID-19 restrictions. This is definitely a 'tricky' time in the term with a lot of assignments and extracurricular responsibilities to manage. (Honestly: having no breaks during the term is something that I am not a fan of.) That said, as someone with many memorable Halloween experiences from their childhood, I'm looking forward to a pleasant, relaxing, and safe Halloween in Hanover. The biggest 'treat' of all will be successfully getting through my first term — but for now, Halloween weekend will have to suffice!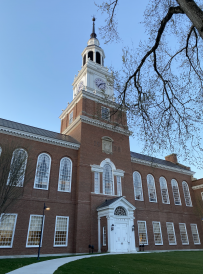 As we approach graduation day, I continue to reflect on my time at Dartmouth. I've learned a lot about myself over the course of the last four years, but here are three of the most important things I've come to realize...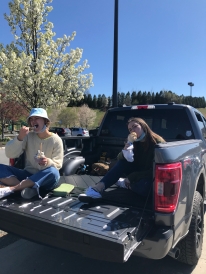 Spikeball on the Green, cherry blossoms in front of Baker….as spring is arriving here in the Upper Valley, I thought I'd write a quick post about my favorite things to do near campus this time of year!

This week, I had the amazing opportunity to take a rock-climbing class at one of the country's best climbing spots: Rumney, New Hampshire.

The trees are full, flowers are blooming, and the weather is gorgeous.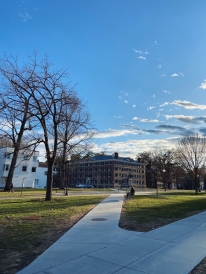 Here are a few of my personal favorite areas to spend time in when I'm on campus!

Over a course of a few days, I ended up adding five books to my personal collection - after having not bought a book in months!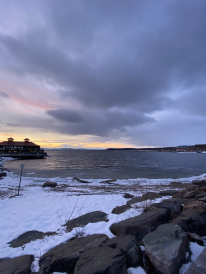 Although Dartmouth's campus can seem remote at times, there are actually lots of fun places to explore nearby! Read all about my day trip to Burlington here!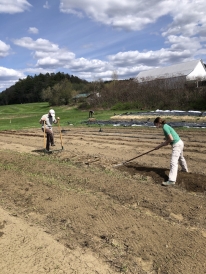 After a week of sloughing through midterms, I signed up for a Friday afternoon trip to the Organic Farm through the Dartmouth Outing Club.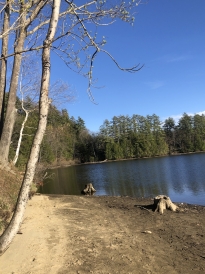 With the weather slowly turning towards spring and midterms (mostly) over, my friends and I decided to take a little trip down to the stream for some swimming.