You are here
« All Posts by this Blogger
Halloween in Hanover
It's hard to believe that the end of October is already here: the fall term has gone by faster than I thought it would! Adjusting to the academic life of college — something that I've already blogged about — does not happen over a fixed period of time. Some students have an easier time than others, and there are many resources available to students. Now especially, as I look ahead to final exams and papers for my classes, I am glad that I've been attending my professors' office hours and that I belong to a tutoring group. But beyond the many problem sets I've found myself working on and the essays I've had to write — I've also seen the leaves change (and felt the temperatures drop at night!) Fall is definitely in full swing, and with Halloween right around the corner, I think I'll reflect on the meaning of this holiday — particularly during a pandemic.
It's safe to say that there won't be any large Halloween parties on campus this year. And there probably won't be much trick-or-treating in Hanover and the surrounding time. (It's been a few years since I last went trick-or-treating myself — but I always enjoyed seeing young kids dressed as ghosts, witches, and pumpkins walk around my neighborhood!) That said, I'm sure that new traditions will develop. Socially-distanced Halloween costume parades, 'call-ahead' trick-or-treating (where families arrange to bring their children to someone else's house to pick up candy outside in advance), and scheduling appointment times to go to a pumpkin patch are some of the changes I've heard about that are taking place back in my hometown. Since Hanover is similar to Eastern Long Island in some ways (at least geographically), I'm sure that Halloween will be celebrated here in similar ways. (Fun fact: there are several family-owned farms in the Upper Valley where you can pick out your own pumpkins, gourds, and apples. I'd love to visit one of these farms before the end of the fall term!)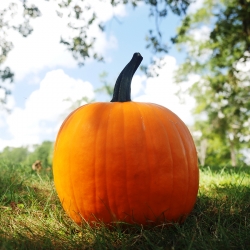 Halloween is no doubt a consumer-oriented holiday (and a pretty lucrative one too). But it's important to remember that during a pandemic, when millions of people are dealing with food and housing insecurity, spending billions of dollars on M&M'S, Kit Kat bars, and fancy costumes might not be the best idea for Americans. This year, Halloween can be celebrated in many different ways. You could use the occasion to send some homemade cards to friends and family who are struggling with isolation. Maybe you could go for a socially-distanced walk (in lieu of attending a Halloween party) with a friend. And for any international students who might be reading this: if Halloween is not celebrated in your part of the world, perhaps you could spend some time familiarizing yourself with the history of Halloween and brainstorming better ways of celebrating this unique holiday!
I'm excited to spend my first Halloween away from home as a Dartmouth student, even if it means doing so with COVID-19 restrictions. This is definitely a 'tricky' time in the term with a lot of assignments and extracurricular responsibilities to manage. (Honestly: having no breaks during the term is something that I am not a fan of.) That said, as someone with many memorable Halloween experiences from their childhood, I'm looking forward to a pleasant, relaxing, and safe Halloween in Hanover. The biggest 'treat' of all will be successfully getting through my first term—but for now, Halloween weekend will have to suffice!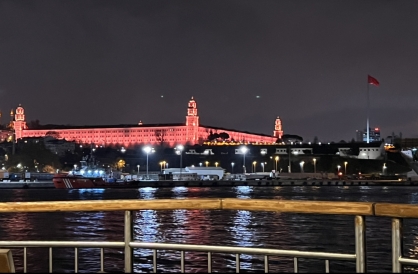 Here are some steps derived from my experience to help you navigate the summer before Dartmouth as an international student.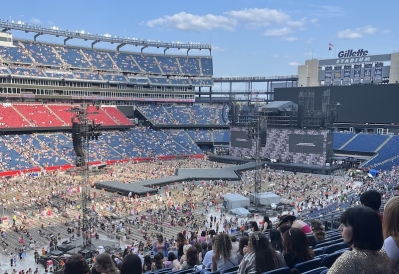 The ERAS TOUR 2023, also known as one of the best days of my life.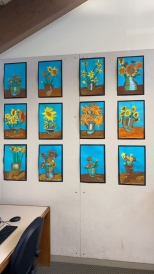 For this blog, I would like to share some of the things that have given me peace and joy throughout Spring term!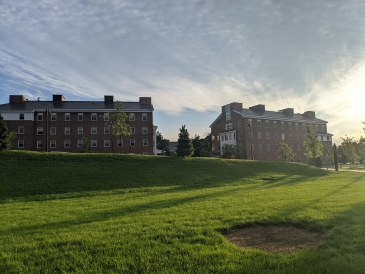 Dartmouth funding extends well beyond its generous financial aid scholarships. Come learn about the funding I'm pursuing!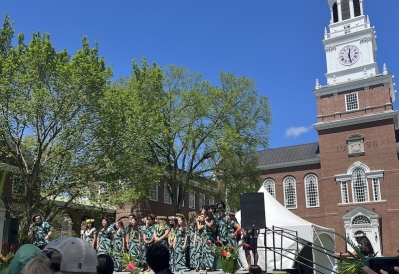 A celebration of Indigenous culture and tradition!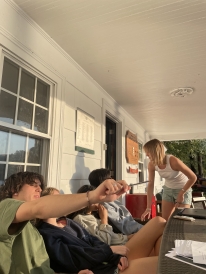 This week I want to share my experience with the DCSI Foundations Fellowship – a program where we engage in social impact seminars and apply learned skills in a public health consulting project with an Upper Valley non-profit organization.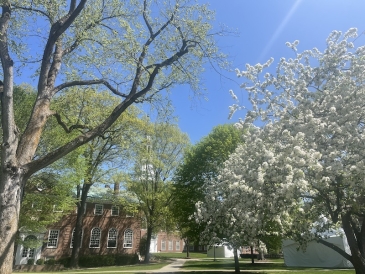 An outline of the tax process for international students and important aspects to keep in mind!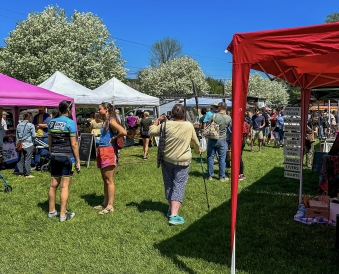 Read up on what I did this past Saturday — the Farmer's Market, Pow-Wow, and more!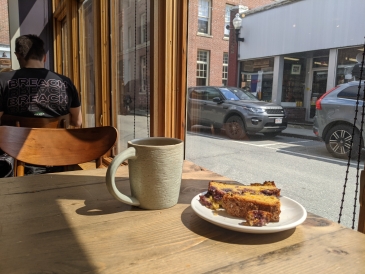 I've recently found that Chaos Theory is a good way for me to convey my life experiences, and it also offers me a way to show how Dartmouth has supported since I started college.