« All Posts by this Blogger
Expecting the Unexpected: What It Means To Be a College Student During a Pandemic
I get it. We all get it. No one is enjoying the perpetual state of uncertainty that we've been living in since the start of the pandemic back in March. It can be exhausting at times not knowing when your life will 'return to normal' (if you even want to go back to the way your personal life was before this all started). But now that I'm beginning to feel like I have a 'routine' in my life again - however complicated it might be - I'm finding myself less and less concerned about what I think I'm missing out on, and more focused on what I can and should be doing as a student. Should I be studying more on the weekends? When should I start thinking about what classes I'll take next term? Can I meet up with friends tonight if I haven't finished that essay before 5:00?
It's easy to get fixated on how my academic and social life should be going if we weren't all living through a pandemic: but that just distracts me from those things that I can still do. Professors are still teaching and giving due dates for assignments, so I can't really afford to start slacking off!
I guess I'll use a personal example to illustrate the point I made in this first paragraph of this blog post. This past week, I had my first two midterm exams. (Here at Dartmouth, students complete a series of midterm exams and/or extended writing assignments throughout the quarter that comprise the bulk of their grade for any given class - no pressure!) One was administered online, and the other one was actually given in person. (My economics class is one of the few classes that is meeting in person while observing all of the public health protocols that the College has put in place).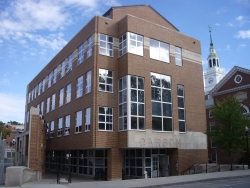 I'll admit that I'm not a fan of taking exams on my laptop, and so I likely would have felt more comfortable taking that mathematics midterm exam in person. But it can also be quite intimidating when you're sitting in a classroom taking a high-stakes economics midterm exam when you're not entirely familiar with the professor's grading system. (Having experienced both in person and online learning, I'm still trying to figure out how I personally learn best in each setting.) All of this is new to me - and that's part of the challenge too. In other years, students likely could have anticipated what would happen not just in the current term, but one, two, and threes from then. But now I (along with my classmates) are forced to take one day at a time.
Some things, however, about the academic experience at Dartmouth have been expected. It can be as rigorous as you'd like it to be - depending on the classes you're taking. The ten-week term moves by quickly! And students are always exploring what academic and professional experiences they might be able to have in the future, even if the pandemic has added an extra layer of uncertainty to the feasibility of traveling abroad, for instance. As for myself, I'd love to take a German class next term and hopefully (when it is safe to do so) travel to Germany as part of one of the College's study abroad programs!
This blog post seems like it might be the most serious one I've written so far. But I believe that it's important to be honest about the pandemic's effects on students at a college like Dartmouth, where historically so many students have benefited from the intimacy of a classroom setting and the ability to get off campus and explore other parts of the world. And on that note, it truly is never too late to start thinking about how you can best spend your time during this pandemic. I think I'll stick to the basics of studying and completing my assigned readings!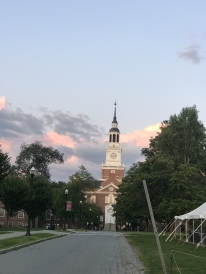 People, such as myself, often use sophomore summer to take a two-course term, which allows for a greater enjoyment of the term.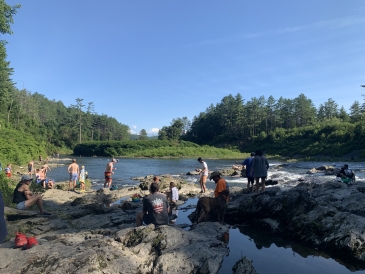 Curious to see what a week in the life looks like during sophomore summer?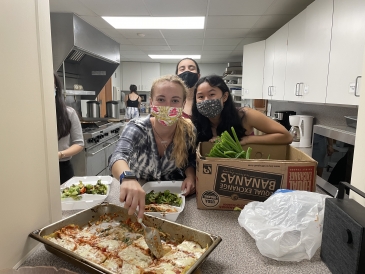 One of my favorite things about being involved in Greek life is the many ways to give back to the community.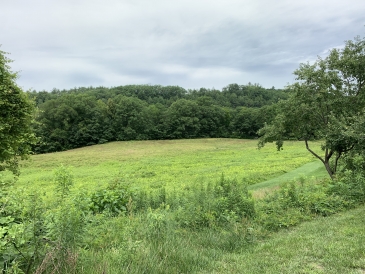 My Sophomore Trips (STRIPS) experience has reminded me of Dartmouth's unique sense of place. How many colleges have their own organic farm?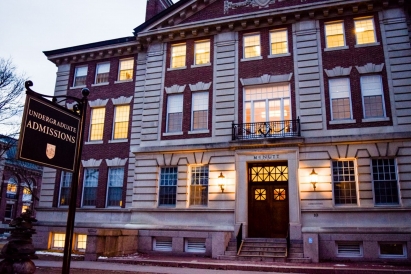 One of the first projects I'll be working on is reviewing our content and messaging for international students.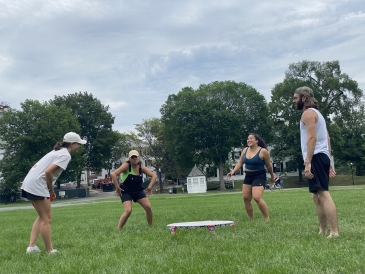 As a member of Dartmouth's Native community, just a few weeks into my sophomore summer, we've been busy revitalizing our community and making Dartmouth, once again, feel like home.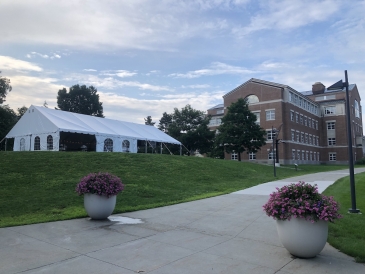 Dartmouth just resumed in-person tours for the first time since the winter of 2020! We had a fantastic opening week of welcoming visitors back to campus to explore the beautiful grounds and meet our fantastic tour guides.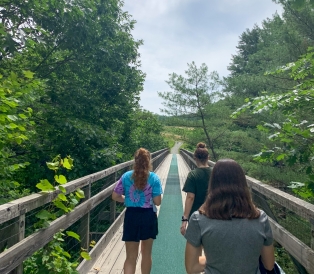 "Sophomore summer" is a short and sweet phrase, but explaining it to my friends and family back home has always been difficult. Let's break it down!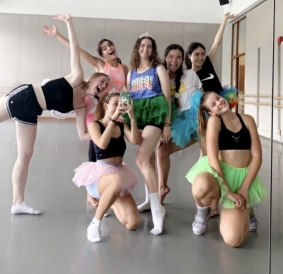 Sophomore Summer is certainly the time to try new things at Dartmouth!