« All Posts by this Blogger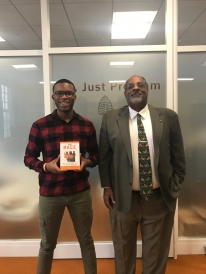 Guess who is visiting??
One of the most interesting parts of my Dartmouth experience is the guest speakers. Guest lecturers come from a variety of disciplines, and often bring very interesting insights on their fields. I have never had to pay to watch someone speak, and the setting is often very small and intimate, so it felt more like a conversation than a lecture.
During my favorite course of the Fall, "History 36: Health Care in American Society:  History and Current Issues" there were seven guest lecturers. Each of these guests presented fresh and detailed information on their role in the American healthcare system. This term, there is a course on the "Anthropology of Tibet and the Himalayas" (Anthropology 32), and the world famous "Yo-Yo Ma and The Silk Road Ensemble" spoke and performed for the class.
Although not all courses have guests come in and present for the class, an unreal amount of scholars come to speak on campus every week. It feels like seemingly every day of the week I receive emails from the campus events subscription advertising a discussion. These events are free and often have refreshments. This past winter, Dr. Joseph L. Graves, the first African-American evolutionary biologist, led a discussion titled "Smashing Agassiz's Boulder: Debunking Biological Conceptions of Race Beyond the Millennium." Before the lecture, about fifteen Dartmouth graduate and undergraduate students and I were able to have lunch with Dr. Graves. At this lunch we also received a signed copy of his book, "The Race Myth: Why We Pretend Race Exists in America."
With such a large variety of speakers, it is very easy to explore many fields that you might not have been exposed to in the past. I have been told that often, attending an eye-opening lecture or discussion can introduce you to your passion. The fact that many revolutionary scholars take the journey to Hanover, New Hampshire to speak in front of a small audience amazes me. I would expect them to seek out larger audiences, but I suppose they are are attracted to the intimate setting. The Dartmouth faculty are well-respected scholars on their own accord, and guest speakers help make this experience even more thought-provoking.