« All Posts by this Blogger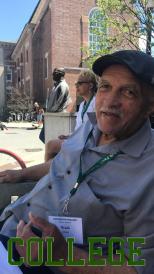 Family First
My family has had first year family weekend marked on the calendar since Dartmouth first started sending out mailings about the event, and a few weeks ago I had the pleasure of showing five of my family members around campus and the town of Hanover. 
My father's side of the family came up on a train, from Washington, D.C. to White River Junction, Vermont (about a 10 minute drive from campus) and my mother's side drove up from Maryland. It was a far journey for those who came, but I was happy that they wanted to check in on me.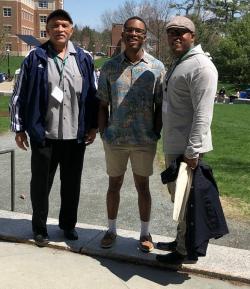 There were events seemingly every hour of the weekend, ranging from campus tours guided by students, to attending a lecture from President Hanlon. My mother saw that an a capella show was on the agenda, and was immediately excited because of her love for the movie "Pitch Perfect." After watching the show, she said it was a lot more similar to the movie than she imagined, and was in awe of how talented our students are even though singing is solely a hobby for many of them.
In my free time I took my family down to the Friends of Dartmouth Rowing Boathouse, because no one in my family knows anything about rowing. They really enjoyed the great view, and gained a better understanding of what I am committing a great amount of my time towards.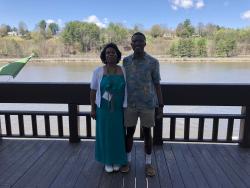 I am very glad that there is programming for the families of Dartmouth students. Having my family visit in a more impromptu way would leave me puzzled over what I could have them do over that time period. My mom, dad, stepfather, aunt, and grandpa all really enjoyed their time in Hanover, and stated that they can't wait to come back another time to decompress.