Fall

On Campus

Professor Allen Koop is the son of, C. Everett Koop, the surgeon general under the Reagan Administration. His father used to teach this course, and professor Koop continues his legacy brilliantly. Throughout this course professor Koop delves into a complete and comprehensive history of the American healthcare system. There are numerous guest speakers who are from all over the country and prominent figures in this system. The course is difficult, but the challenge is well worth it.

Winter

On Campus

Professor Stuelke contextualizes the history of popular music and its relation to race very well. This first year seminar concludes with an audience study of an artist/music group of your choosing.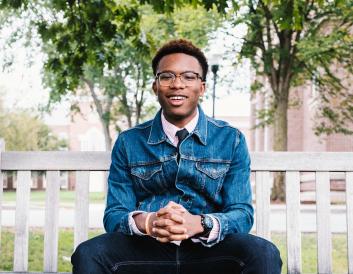 Its not easy being Green
Hello all, my name is Michael D. Green and I am a '21 from Columbia, Maryland. I graduated from a high school about 10 minutes outside of Milwaukee, Wisconsin.