« All Posts by this Blogger
Why Dartmouth? (Why I applied and why you should too)
For all potential '23s out there, I'm sure you're all pondering the question. Whether you're trying to articulate your love for the "College on the Hill" in one 100-word essay or deciding if you want to apply to Dartmouth in the first place, I hope the following blog post can elucidate why I applied to Dartmouth (and why you should too)!
For my college experience, all I wanted were engaged professors and small class sizes. Dartmouth, in particular, stood out to me because of its commitment to undergraduate teaching. The only college in the Ivy League, Dartmouth always places its undergraduate students first! You won't have to be competing with graduate students for research opportunities or receiving lectures from a teaching assistant. An endless amount of academic opportunities are available for Dartmouth students at any time of the year and students regularly interact with professors, who also happen to be some of the world's leading experts in their fields. 

This certainly has held true for my first fall quarter. I've gotten to know my professors incredibly well in small classes with no more than 15 students. My professors have been super accessible and have greatly facilitated my academic transition from high school to college! It goes without saying, if you're looking for top-notch academics and easy-to-talk-to, knowledgeable professors, then Dartmouth is the place to be. 

 

If you're worried about financial aid (like I was), worry no longer. As a student from a low-income family, money posed a salient barrier to obtaining a college education but Dartmouth College is greatly committed to making school affordable for all. I applied to Dartmouth knowing that the cost of college wouldn't be an issue. Whether you're looking to start a new organization on campus or studying in a foreign country like Switzerland, Dartmouth will always provide its students with the necessary resources to make their academic endeavors a reality. No matter what your economic background is, Dartmouth will enable you to learn and grown in any way you want to!


 

No. 3

You can't beat these views

Yet another reason I applied to Dartmouth was for its location. The Big Green is nicely nestled between the Connecticut River and the White Mountains. The nature surrounding the school is nothing short of breathtaking. Yet students aren't only able to admire the gorgeous landscape, they can interact with it too. Programs like First-Year Trips and the Dartmouth Outing Club were yet another attraction of Dartmouth. The idea of spending time as one with nature was enticing. As a city girl from Los Angeles, I've done things I never thought I'd do - like daily tick-bites during my hike of the Appalachian Trail and sleeping under a tarp during a steady downpour in the middle of the White Mountains!

I was looking to immerse myself in the wilderness of New Hampshire and I certainly have accomplished that. If you're looking to do the same, then consider Dartmouth!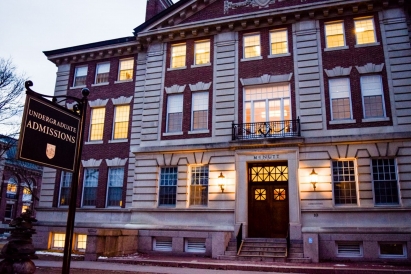 One of the first projects I'll be working on is reviewing our content and messaging for international students.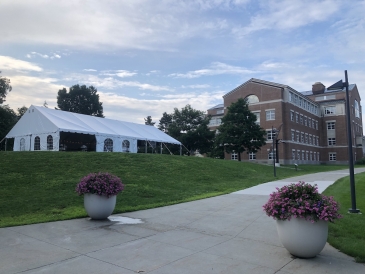 Dartmouth just resumed in-person tours for the first time since the winter of 2020! We had a fantastic opening week of welcoming visitors back to campus to explore the beautiful grounds and meet our fantastic tour guides.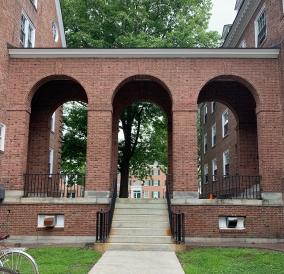 Dartmouth is known as a liberal arts college (LAC), but what does that mean?

Wow, my freshman year at Dartmouth has really flown by! Towards the end of summer 2020, I received a warm welcome email from my Orientation Peer Leaders inviting me to join a Zoom call with around ten other of my classmates.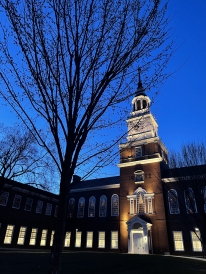 In no particular order, here are a few places and ways I love to spend my free time as a student at Dartmouth. I hope this post can give you a glimpse into how wonderful campus life can be!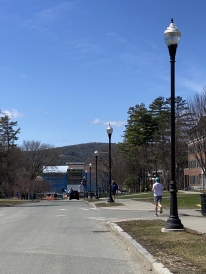 I decided to put some of the most popular questions together and provide some answers for future prospective students who also have these questions on their mind!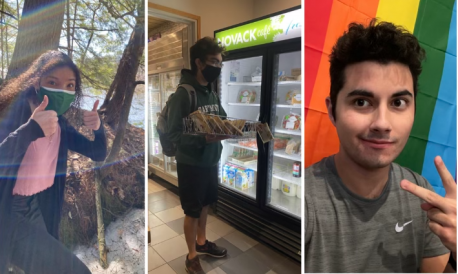 Today, I decided to walk around campus and asked my friends what their favorite aspect about Dartmouth is!

With decision day approaching, I decided to transport back to a year ago and share why I chose Dartmouth over other schools.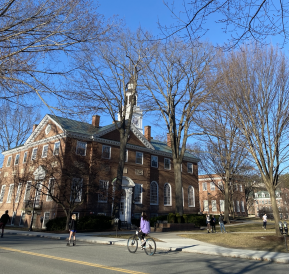 As you can see, what started as a simple blogging job has transformed into one of my biggest involvements on campus. What's great is that I love the work that I'm doing, and since it takes on so many forms, I never get bored!