« All Posts by this Blogger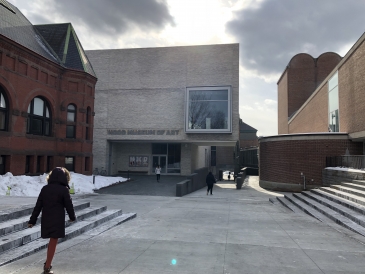 A Truly Liberal ARTS Education
This school takes great pride in promoting a liberal arts education. As a champion of the arts, Dartmouth recently re-opened its very own museum after years of renovation. The opening party took place this past weekend and I, fortunately, attended this momentous occasion. 
The Hood Museum's opening day welcomed all members from the Dartmouth community. The museum catered from Lou's Restaurant and provided free donuts (which were absolutely delicious) and apple cider. The Hood also gave away endless tote bags, stickers, t-shirts, and a variety of other items all proudly sporting its logo. 
I was nothing short of astounded by the museum and the artwork it housed. The exterior of the building is magnificent in itself. The Hood Museum undoubtedly competes with renowned art institutions across the nation in architectural grandeur — the actual inside of the museum is equally as impressive.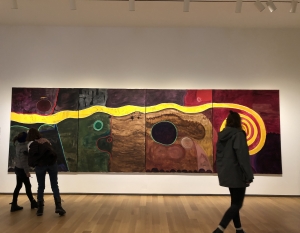 As I walked throughout the building, I quickly noted the sheer size of the interior. It seemed that the galleries were never ending and there was always another exhibit to see! The museum also contained a wide array of art mediums and styles, from paintings to sculptures and contemporary to classic. 
I was truly in complete awe of the Hood, which is free and accessible to the entire public. As an art fanatic, I certainly appreciate the museum's eclectic taste. I can positively say there is something in the museum for everyone to admire. For all the art aficionados out there, the Hood Museum is more than worthy of visiting. 
Personally, I had an incredible time exploring the building and completely plan to visit again. Moreover, I've learned that Dartmouth and the Hood Museum will continue to hold numerous events in the upcoming months that engage students with the space (events I fully plan to attend). 
The Hood Museum welcomes the entire Dartmouth community and advances the College's mission to promote a liberal arts education. Having a museum in our very backyard is an incredible perk for the school and speaks to the school's art education commitment. It's undeniable that the museum will cultivate a valuable appreciation and interests in the arts for Dartmouth students.