« All Posts by this Blogger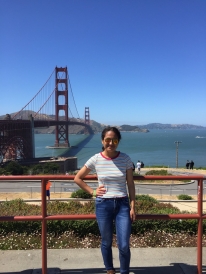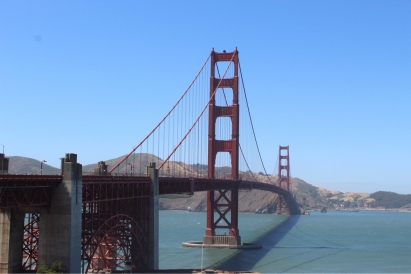 Say Hi to San Francisco!
Summer is upon us! This means ample time for relaxation, exploration, and, of course, self-growth. For the summer, I'll be in San Francisco interning with the International Institute of the Bay Area (IIBA) as part of Dartmouth's annual SF Social Impact cohort. 
The opportunity to spend an entire summer in a new city and gain experience working in the non-profit sector is unique to Dartmouth and one that I had been eyeing for over half a year! Here's the inside scoop on the specifics of this fully-funded internship in San Francisco, one aimed at serving under-resourced communities. 
Dartmouth has several offices and foundations on campus to assist students on their internship search. From the Rockefeller Foundation, which assists students who wish to gain experience in government and policy-oriented careers, to the Tucker Center, which enables students to perform service work with faith-based non-profit organizations, there are endless resources to tap into to do just about anything during your term away from college. 
I was particularly attracted to the Center for Social Impact, which provides a variety of social service internship programs located in specific cities in the U.S. The focus of these programs run the gamut. The internship located in Boston concentrates on community health, while the program stationed in Philadelphia encourages interns to work towards poverty alleviation. Like I mentioned before, the third program takes place in San Francisco and is centered around social impact and public service. 
These programs are especially unique because they allow an entire group of student - or a cohort - to spend the summer together. While interns work in different organizations, Dartmouth students can collectively explore and navigate the new city. To foster bonds between interns, the program has the cohort sit down for dinner every Thursday evening. I personally can't wait for the opportunity to get to know my fellow group members (the SF cohort totals 10 members!).
Yet another distinct component of this program is exclusive access to the alumni network. All interns who participate in one of the center's Dartmouth Partners in Community Service (DPCS) programs are matched to a mentor who previously graduated from the College. This mentor is assigned to guide interns throughout the summer and provide career-related advice, but these relationships can also go beyond the duration of the internship. 
I look forward to connecting with my mentor in the next coming weeks. I have no doubt this connection - facilitated by Dartmouth - will further advance my growth as I learn to live in a new environment and gain real-life experience doing the work I aspire to do after graduating college.