You are here
« All Posts by this Blogger
New Year, New Me?
The start of any year provides a special opportunity for growth and change. Countless New Year's resolutions are made and religiously followed during the first couple of weeks of January but gradually forgotten because of circumstance or lack of time. There's no doubt about it: resolutions are hard to maintain. Perhaps the most common and infamously-ditched resolutions are those relating to fitness. 
Like many of you, I've broken countless fitness resolutions. Yet, when this new year rolled around, I decided I would change my unhealthy ways for good. I set out to exercise more regularly and eat more nutrient-rich foods. Fortunately for me, Dartmouth is the ideal place to stick to such a resolution. From its state-of-the-art gym to its endless array of healthy foods, it's easier than ever to stick to my fitness resolution. 
No. 1

I will walk 500 miles (more like five)

One of the many benefits of living on a small campus is being able to walk everywhere. This term especially, I'm determined to get my 10,000 steps in every single day. By simply walking to class or the dining hall, I will be burning calories. I don't have to worry about slipping either because the roads are always cleared after a snowfall. It can't get any easier than that!

No. 2

Get lean, get swole

From past experiences, I've found that a standard exercise routine can become really boring quickly. Doing cardio and working out your core day after day will undoubtedly become repetitive. But repetition is not an issue at Dartmouth. The school offers every sport under the moon to its students. Additionally, there's also a wide selection of physical education courses. From ice skating to kickboxing, workouts are endless here. 

This term I will be taking a spinning class. For one-hour sessions, every Monday, Wednesday, and Friday, I will be receiving free lessons from a spinning instructor. In addition to spinning, I will be making full use of the indoor track at the gym. Running around the indoor track becomes even more optimal during the winter when the snow makes it nearly impossible to run outside. Beyond the track, the gym has top-notch machines and the entrance is completely free for all Dartmouth students! 

Dartmouth also has an abundance of meal options to fit everyone's dietary needs. Whether you're vegetarian or on a paleo diet, you will have no issue finding what's right for you. Now that I'm on this fitness journey, my go-to meals have been the Asian Chicken Salad and the veggie wrap. 

Furthermore, with four dining areas on campus and numerous snack bars, I have found it so easy to build and stick to a nutrient-rich and well-balanced diet. It goes without saying, Dartmouth is facilitating my nutritious diet. This time around, I will be sticking to my New Year's Resolution.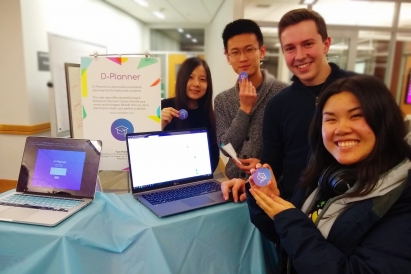 It's the DALI Lab, where any student can apply to become a collaborator and work with non-profits, startups, or even students and professors who won the Pitch event and got their ideas into the lab!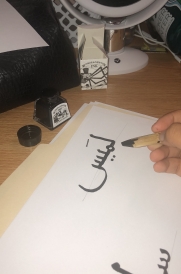 Every Thursday students who study or are interested in Arabic converge in the lounge of Bartlett Hall to discuss topics related to the various cultures of the Middle East and North Africa over sweets, biscuits, and Moroccan tea.

There is Mardi Gras down south, Carnivals north into Canada, but here in Hanover the weekend before Lent doesn't really have anything special most years. Most. This year, we held the party of a lifetime.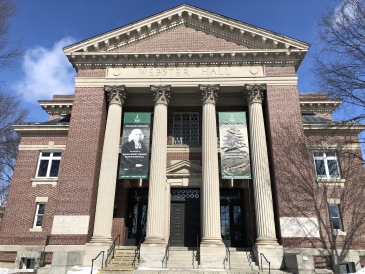 Research projects can be intimidating for many college students. With demand for an extensive amount of academic sources, research presents various high hurdles and challenges.

Melissa Barales-Lopez
2022
One of the reasons I chose to go to Dartmouth is the quarter system. Ten-week terms make learning short and sweet.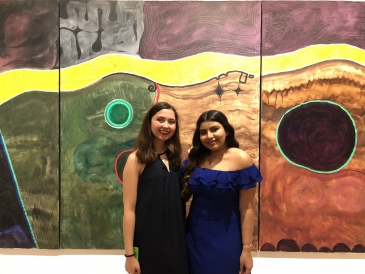 Their choice of venue was pretty incomparable: Dartmouth's Hood Museum! We dressed up for the event that was impeccably organized with catering, live performances from student groups (such as Street Soul), and a DJ.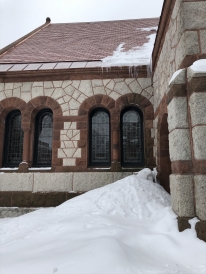 Space is important in Dartmouth College and several buildings receive special attention from the community. Dartmouth Hall, Baker Library, and the beloved Green are all notably significant locations in the history of the College.

Melissa Barales-Lopez
2022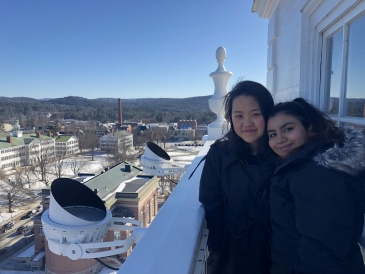 Every term, Dartmouth has one big, traditional weekend celebration. The big event of every winter term is Winter Carnival.

When I first drove up to Dartmouth for my admissions tour during my junior year of high school, I remember immediately seeing the clock-face of Baker tower and knowing that I had arrived on campus.