You are here
« All Posts by this Blogger
New Year, New Me?
The start of any year provides a special opportunity for growth and change. Countless New Year's resolutions are made and religiously followed during the first couple of weeks of January but gradually forgotten because of circumstance or lack of time. There's no doubt about it: resolutions are hard to maintain. Perhaps the most common and infamously-ditched resolutions are those relating to fitness. 
Like many of you, I've broken countless fitness resolutions. Yet, when this new year rolled around, I decided I would change my unhealthy ways for good. I set out to exercise more regularly and eat more nutrient-rich foods. Fortunately for me, Dartmouth is the ideal place to stick to such a resolution. From its state-of-the-art gym to its endless array of healthy foods, it's easier than ever to stick to my fitness resolution. 
No. 1

I will walk 500 miles (more like five)

One of the many benefits of living on a small campus is being able to walk everywhere. This term especially, I'm determined to get my 10,000 steps in every single day. By simply walking to class or the dining hall, I will be burning calories. I don't have to worry about slipping either because the roads are always cleared after a snowfall. It can't get any easier than that!

No. 2

Get lean, get swole

From past experiences, I've found that a standard exercise routine can become really boring quickly. Doing cardio and working out your core day after day will undoubtedly become repetitive. But repetition is not an issue at Dartmouth. The school offers every sport under the moon to its students. Additionally, there's also a wide selection of physical education courses. From ice skating to kickboxing, workouts are endless here. 

This term I will be taking a spinning class. For one-hour sessions, every Monday, Wednesday, and Friday, I will be receiving free lessons from a spinning instructor. In addition to spinning, I will be making full use of the indoor track at the gym. Running around the indoor track becomes even more optimal during the winter when the snow makes it nearly impossible to run outside. Beyond the track, the gym has top-notch machines and the entrance is completely free for all Dartmouth students! 

Dartmouth also has an abundance of meal options to fit everyone's dietary needs. Whether you're vegetarian or on a paleo diet, you will have no issue finding what's right for you. Now that I'm on this fitness journey, my go-to meals have been the Asian Chicken Salad and the veggie wrap. 

Furthermore, with four dining areas on campus and numerous snack bars, I have found it so easy to build and stick to a nutrient-rich and well-balanced diet. It goes without saying, Dartmouth is facilitating my nutritious diet. This time around, I will be sticking to my New Year's Resolution. 
Last Friday my history professor, Professor Monahan, took a whole group of us down to the golf course near Occom Pond to Nordic ski.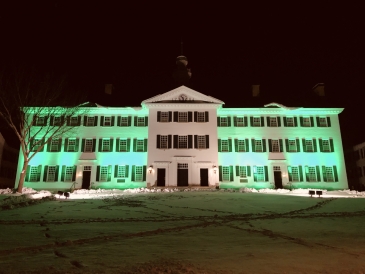 To celebrate its 250th anniversary, Dartmouth has implemented special programming throughout the term to spotlight the college's long history.

Melissa Barales-Lopez
2022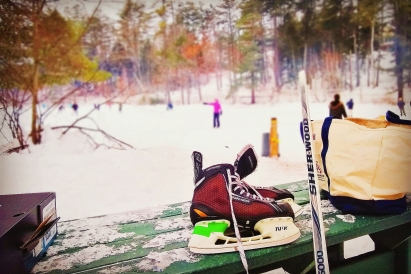 Watch as I endure a few falls as I learn to ice skate. Look out: I am now set to become the best Brazilian ice-skater-hockey-player-SUPERSTAR this side of Occom Pond!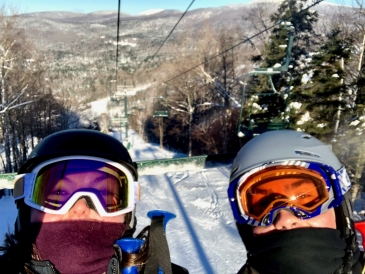 I had been to the skiway in the fall as part of my First Year Trip, but now that it's winter, it's covered in snow! That means it's ski time!

The basement of the Hopkins Center for the Arts is a place to unleash your creative spirit and one of the things that make Dartmouth unique.
I spent last Friday night up in the mountains, jammin' in a cabin with the Cabin and Trail club, one of the many things that make Winter term the best time of the year!
In a poem sent from [email protected] to the entire campus, "Dr. Seuss" invited challenged us all to a snowball fight, asking in the subject line: "Would you, could you, in the snow?"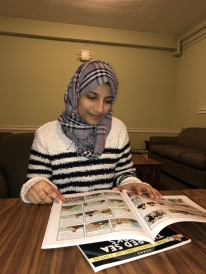 I recently had the chance to revisit some iconic French comics, like Tintin and Astérix, in none other than my First Year Seminar.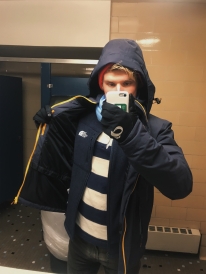 Here are three tips I've found essential for keeping your cool during the coldest time of the year!