« All Posts by this Blogger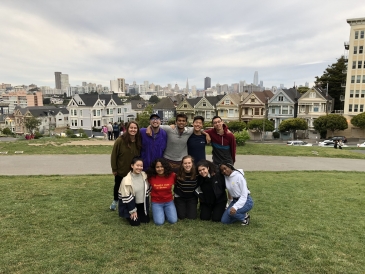 A Little Bit of Hanover in San Francisco
Nothing is better than living in San Francisco, except perhaps doing so alongside nine other Dartmouth students! For the summer, a cohort of 10 students received the once-in-a-lifetime opportunity to reside and work in the Bay Area, and I'm so excited to be one of them. This program, known as the San Francisco Social Impact Internship, provides Dartmouth students with real-life experience in the non-profit sector.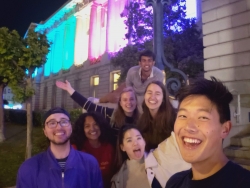 Every one of us is interning in an incredible organization - each possessing its own unique mission. From providing portable showers to homeless communities to securing affordable housing for families and supplying free and quality clothing to those who need it, my fellow cohort members are doing some amazing and valuable work all over the city. 
I work at the Immigration Institute of the Bay Area - a non-profit law agency that provides free legal services to immigrant and refugee communities. With several offices located across the Bay Area, the IIBA has a long history of providing assistance. 
The past couple of weeks have involved a lot of adjusting - adjusting to the city, the daily 9-5 work schedule, and sharing a room with another Dartmouth student (a new experience for me given that I lived in two-room double during my first year in college). 
Through all of these individual adjustments and new experiences, I've also had the time to explore the city with other Dartmouth students! Our weekly dinners - a staple component of the internship program - have ensured that we update each other about life both in and out of work.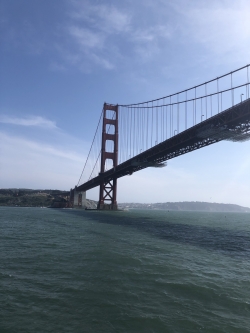 Every week, I look forward to hearing the thoughtful and insightful comments of my Dartmouth friends. The engaging student discussions that are so common at the College have also traveled to San Francisco. In fact, they've only become more compelling because of our brand-new environment and the daily experiences we are gaining. 
Dartmouth has provided us with the opportunity to learn about an entirely new city and the importance of service work, no matter the scale. With only the few weeks we've been here in mind, I already know that my other cohort members are fully seizing this opportunity. I have no doubt that this small group of students - all a long way from Hanover, NH - will make Dartmouth proud. 
I can't wait to hear of my friends' adventures in the coming weeks and, of course, have some of my own.