You are here
« All Posts by this Blogger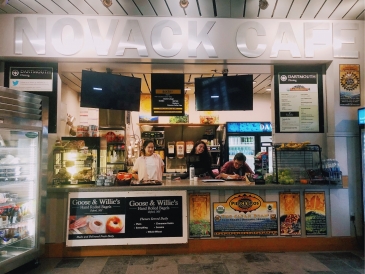 Let's Talk about Work
Many students on campus find themselves juggling multiple jobs during any given term and I happen to be one of them. Originally terrified of the idea of working and all the potential hours that would take away from my studies, I have come to sincerely enjoy the two amazing jobs I have. Not only has work provided me with a welcomed distraction from academics, but it has also introduced me to a group of incredible students and provided me with an unprecedented level of financial autonomy. 
Given the academic rigor of the Dartmouth, I'll be the first to admit I was worried that my blogging position would subtract valuable time that I could dedicate to studying. Yet, I found that writing weekly blog posts for prospective and curious high school students gave me the opportunity to reflect on my week and realign my non-academic values. A couple of hours away from homework, if anything, has done me some good. The time commitment for my blogging position wasn't major and was easy to manage (the same holds true this term). In other words, working on campus has been fairly easy to balance with my other responsibilities and has effectively taken my mind away from academics. 
Additionally, working as a college student has helped me meet other amazing student workers on campus. With my blogging position, the admissions office hosts termly events where I can reconnect with the other bloggers at Dartmouth. This group of exceptional students is doing some remarkable things on and off campus and I love to catch up with them on a regular basis.
Yet another important working community of mine is the staff of the all student-run Novack Café. I joined the staff this term and I absolutely love it. My co-workers have been incredibly helpful in showing me the ropes and lending a helping hand during rush hours. Moreover, I have come to form some close friendships with the Novack workers and now even regularly study there. In sum, the working communities I'm a part of are ones I value very much.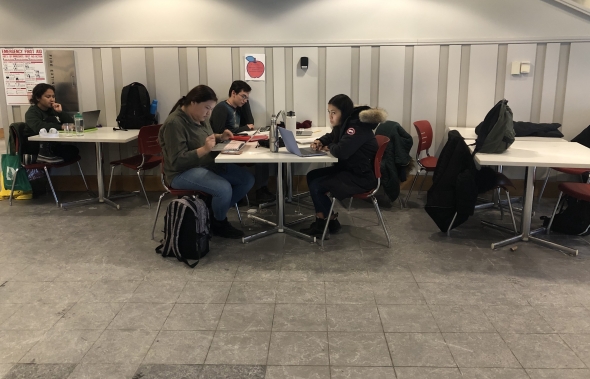 Last but not least, working in college has enabled me to become familiar with the concept of budgeting. Tracking one's student income and various expenses are valuable skills to form at a young age and I've begun to do just that in college. Additionally, one of the obvious upsides of working and earning money is treating yourself every now and then (which I certainly do)!
Working in college is not something to be afraid of. I've found that my two student jobs have notably eased my stress, introduced me to amazing people, and equipped me with invaluable skills. You'll find that the benefits of working at Dartmouth undeniably outweigh the costs.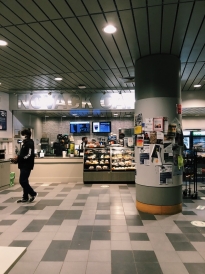 In a world where proper social distancing is so important, Novack Café has fulfilled a unique desire for current on-campus students; it's a place to study, hang out with friends, and grab a snack—all while staying COVID safe.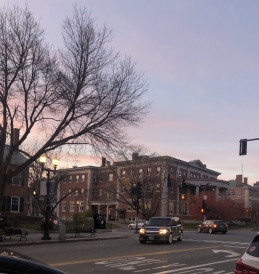 The last week of October was especially ~spooky~ as I was able to find more time than usual to enjoy my weekend with friends and the small-town-charm of Hanover.

While the student body at the College may be relatively small, students here recognize that their vote can hold a lot of weight in New Hampshire, a classic swing state.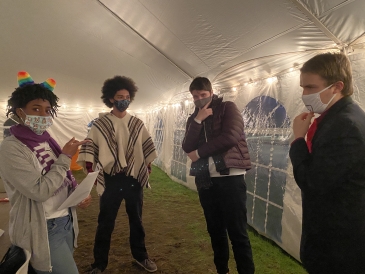 After walking around campus all day in eye-catching attire, we headed to a Murder Mystery night hosted by Phi Tau (a fraternity) in one of the tents scattered around campus.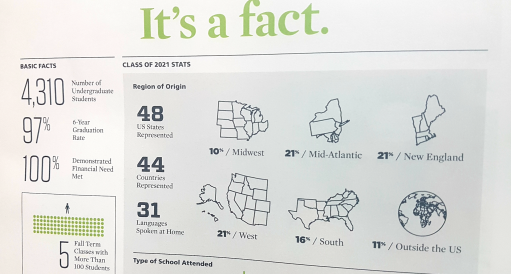 For a lot of students, myself included, cost and affordability are often the determining factors in our college search.

On Friday, a few friends and I decided to take part in an event held by Collis After Dark, which organizes a lot of the student programming on-campus.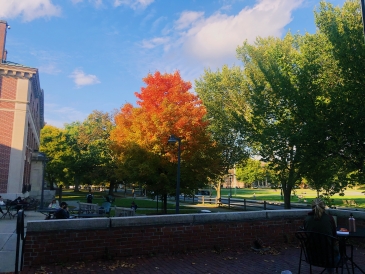 My personal visit to Dartmouth was a huge factor in my decision to apply, so in honor of Week 7, I hope this blog post can virtually illustrate some of what Dartmouth has to offer in seven images – worth 7,000 words!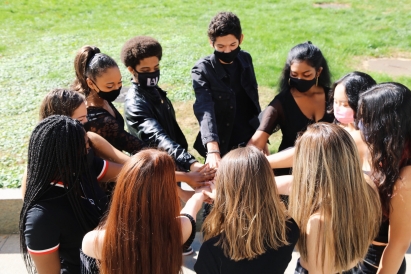 As a member of multiple performance groups on campus, I thought I'd give you a bit of background info on the opportunities here and discuss what we've been up to!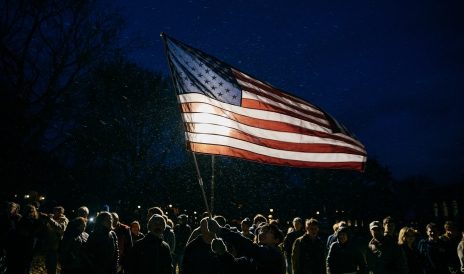 In honor of Veterans Day, I was able to interview student veteran Eugene Lovejoy '22 to hear about his experiences in the United States military and as a Dartmouth student. Read on to learn more!