You are here
« All Posts by this Blogger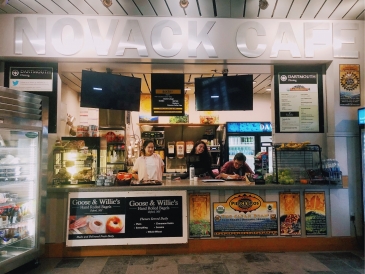 Let's Talk about Work
Many students on campus find themselves juggling multiple jobs during any given term and I happen to be one of them. Originally terrified of the idea of working and all the potential hours that would take away from my studies, I have come to sincerely enjoy the two amazing jobs I have. Not only has work provided me with a welcomed distraction from academics, but it has also introduced me to a group of incredible students and provided me with an unprecedented level of financial autonomy. 
Given the academic rigor of the Dartmouth, I'll be the first to admit I was worried that my blogging position would subtract valuable time that I could dedicate to studying. Yet, I found that writing weekly blog posts for prospective and curious high school students gave me the opportunity to reflect on my week and realign my non-academic values. A couple of hours away from homework, if anything, has done me some good. The time commitment for my blogging position wasn't major and was easy to manage (the same holds true this term). In other words, working on campus has been fairly easy to balance with my other responsibilities and has effectively taken my mind away from academics. 
Additionally, working as a college student has helped me meet other amazing student workers on campus. With my blogging position, the admissions office hosts termly events where I can reconnect with the other bloggers at Dartmouth. This group of exceptional students is doing some remarkable things on and off campus and I love to catch up with them on a regular basis.
Yet another important working community of mine is the staff of the all student-run Novack Café. I joined the staff this term and I absolutely love it. My co-workers have been incredibly helpful in showing me the ropes and lending a helping hand during rush hours. Moreover, I have come to form some close friendships with the Novack workers and now even regularly study there. In sum, the working communities I'm a part of are ones I value very much.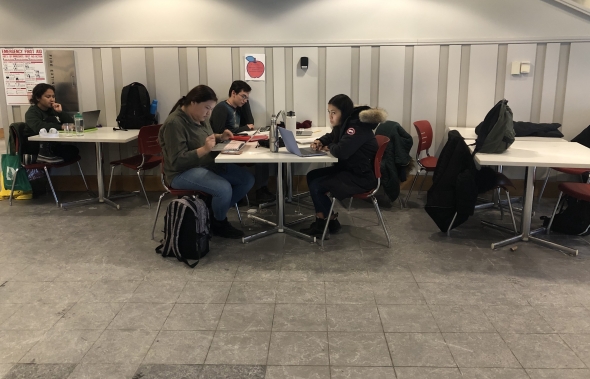 Last but not least, working in college has enabled me to become familiar with the concept of budgeting. Tracking one's student income and various expenses are valuable skills to form at a young age and I've begun to do just that in college. Additionally, one of the obvious upsides of working and earning money is treating yourself every now and then (which I certainly do)!
Working in college is not something to be afraid of. I've found that my two student jobs have notably eased my stress, introduced me to amazing people, and equipped me with invaluable skills. You'll find that the benefits of working at Dartmouth undeniably outweigh the costs.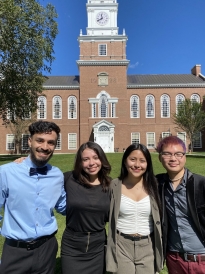 I am back! For a traditional college, Dartmouth is a little bit ~untraditional~ this year. One year later, our sophomore class was able to experience matriculation and the Twilight Ceremony. Read all about it!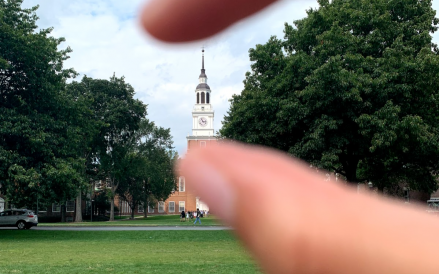 Hello and welcome to the beginning of my Dartmouth journey!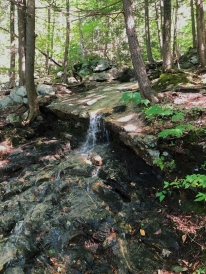 My first week back in Hanover came to a pretty epic end when my friends Ari, Meggie, and I decided to sign up for a 6-mile hike offered through the Dartmouth Outing Club.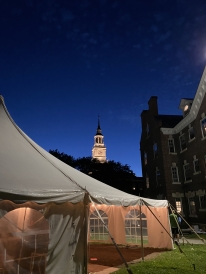 Hey! I'm Daniel and I'm a Dartmouth '25. To begin, here's a little bit about myself. I'm a Seoul-born Californian with an adventurous spirit.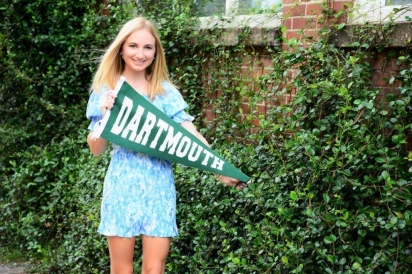 Hi! Welcome to my world. My name is Caroline, and I was born and raised in a suburb of Atlanta, Georgia. I've been at Dartmouth for over two weeks now, and I'm already in love with the school and its surroundings.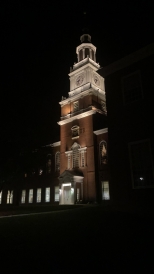 Although I'm excited to introduce snippets of my classes and social life this Fall, I wanted to dedicate this blog to explaining how I got to campus and moved in to my dorm!

I think fall may be my favorite season on Dartmouth's campus. Campus is breathing with new life as we witness the gorgeous transformation of lush green to crisp orange leaves!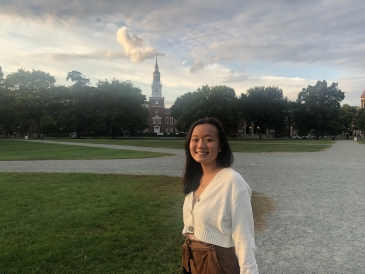 Sophomore year here I come!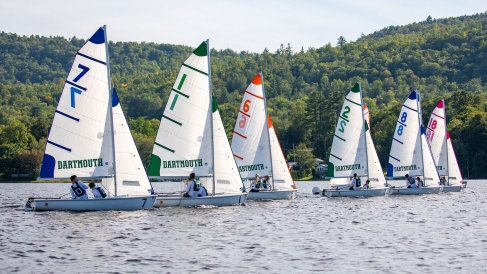 Dartmouth offers summer sailing lessons to undergraduate students!