« All Posts by this Blogger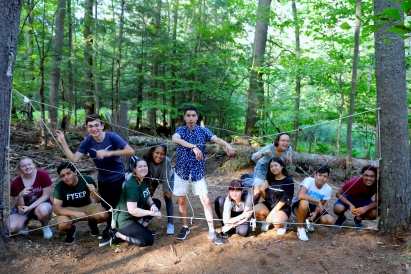 FYSEP - Empowering those who are first
Feelings of apprehension and excitement are quintessential marks of transitioning to college, and in no case does this hold more true than with my personal arrival to Dartmouth. Yes, college is a scary experience for anyone, but for first-generation, low-income students, like myself, the challenge is even greater.
With little knowledge of post-secondary education, I feared I wouldn't be able to capitalize on academic opportunities and maximize my time at Dartmouth. With these very worries, I arrived on campus about 10 days before regular student orientation for my DOC Trip and a pre-orientation program. After spending five meatless days in the wilderness surrounding New Hampshire, I arrived back on campus for the start of FYSEP, the First-Year Student Enrichment Program at Dartmouth College. 
Covering the gamut of college life, from academics to peer pressure to the importance of self-care, FYSEP better prepares low-income, first-generation, and first-year students, from all over the world for the start of college. 
The programming was jam-packed and, at times, overwhelming, but it was also incredibly beneficial. In between an in-class government essay and a psychology multiple choice exam, FYSEP students and I had the opportunity to learn the lay of the land at Dartmouth, familiarize ourselves with campus, connect with other upper-class, FYSEP students, and interact with incredible faculty members inside the departments of academics, wellness, and inclusion.
Further still, I came to know a multitude of people who shared the same backgrounds and anxieties as I did. I simply can't underline how empowering (and comforting) it was to be surrounded by a hoard of diligent and driven students who looked like me! Admittedly, endless questions about course selection, several financial aid concerns, and acute homesickness incessantly wracked my brain at any one given time during pre-orientation. But, FYSEP and many of the incredible first-year students I met undoubtedly relieved many of the seemingly perennial concerns I had about college. 
But perhaps most important, I came to realize that an infinite amount of resources and amazing individuals exist on campus solely to ensure the success of every student, including myself! From writing centers (like RWIT) to academic study groups to an on-campus staff of specialized librarians, Dartmouth provides its students with the necessary tools to complete any essay, perform well on any exam, and efficiently conduct any type of academic research. I discovered that feelings of self-doubt are ubiquitous among students of disenfranchised backgrounds, but that the magnificent people behind FYSEP (and member organizations like OPAL) are more than ready to pick us up and remind us that we can do it.
All and any, including low-income, first-generation students, are able to succeed here! So, if you're fearful of not being able to find the help you need and deserve at Dartmouth College in relation to academics, social life, or simply transitioning to college, then rest assured that we (including myself, and my limited knowledge as a first-year student) are here to help you.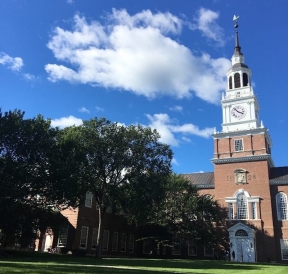 Congratulations on joining the Dartmouth community! In this mini-series, I'll share some of my best tips for your first year of college.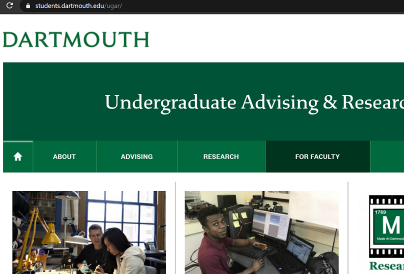 It turns out that finding research at Dartmouth is pretty easy, actually. Much easier than at larger state schools. There's a whole database dedicated just to helping us undergrads find research jobs.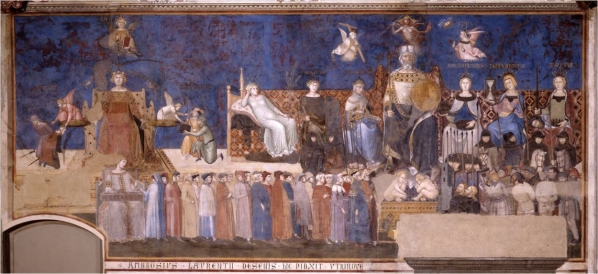 Since I'm not taking classes this term, I thought it would be fun to look back at five of my favorite assignments throughout the years.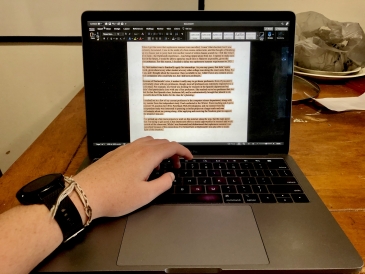 Due to the remote nature of the term, this summer I'm not taking classes, and instead doing research, even though it is my sophomore summer...

No matter what course you imagine your studies will take, Dartmouth's graduation requirements will likely nudge you to explore areas of study you'd decided weren't in the cards.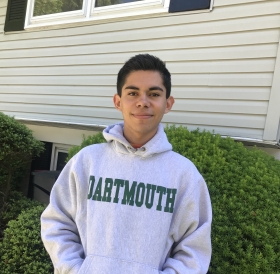 If you meet the prerequisites, Questbridge is an amazing opportunity that you should take advantage of. I know I did and, to this day, I believe it was the best decision I made as a high school student.

Choosing which three classes you are going to take can be a scary process. A great place to start is by considering what you came to Dartmouth to study.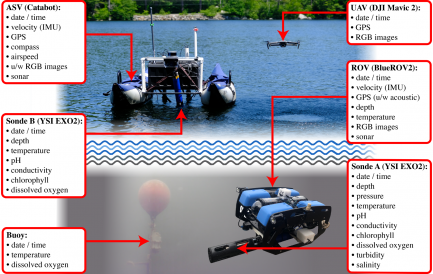 How I managed to combine both my passions for robotics and ecology into one project!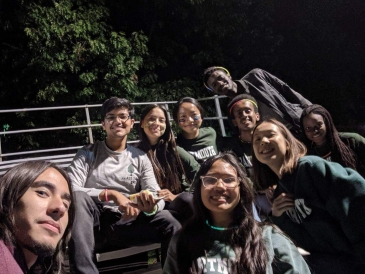 Before I know it, it's already time to say goodbye to a somewhat unconventional freshmen year. The memories are here to stay, though. Here are some of my favorite snapshots of my freshmen year!