You are here
« All Posts by this Blogger
A Foodie's Guide to Dartmouth
Food - the universal language of love! My personal love for food has carried over to my stay at Dartmouth College, and I'm no less adamant about seeking out the hot spots to grab the best cuisine that my school and the surrounding area has to offer. 
Additionally, I've found that my ability to try new and delicious foods has not been limited in the least in Hanover. On the contrary, despite it being the most rural of the Ivy Leagues, Dartmouth College is certainly a food hub that consistently offers all kinds of dishes. Here's a look at some of my favorite meals thus far.
No. 1

Breakfast all day, everyday

It's indisputable that breakfast is crucial to a successful start of anyone's day. I make sure to grab a bite every day before my morning class as it allows me to be more present on the conversation at hand (and not the endless grumbling of my stomach) and retain material more effectively. My go-to breakfast dish is the create-your-own omelette at FoCo. I usually go for an egg-white omelette packed with spinach, green peppers, and cheddar. The hot and cheesy goodness always hits the spot!

No. 2

Don't ever eat anything bigger than your head, they said

During the fall, Dartmouth has weekly farmer's markets on the Green, where a myriad of local food providers - from nearby farms to town favorite restaurants - will sell their food to Dartmouth students. A couple of weeks ago, I spotted one of the most magnificent sights ever witnessed by mankind - a fresh pretzel smothered in strawberry pink frosting! Unable to resist, I marched straight to the vender and promptly bought the beautiful dessert. You best believe I ate it all. My only regret is that I don't have some right now!

Hanover is constantly stocked with the freshest of produce. Indeed, access to nutritious fruits and vegetables is never an issue on campus. I always make sure to grab an apple before the start of class to fuel my brain, and there's always an endless supply thanks to nearby farms. After all, an apple a day keeps the doctors away and this girl isn't trying to get sick. 

There truly is an abundance of fresh food on campus and Dartmouth does its best to meet everyone's needs and preferences, but sometimes I just miss food from back home. Sometimes, all I want is a plate of freshly-cooked, authentic Mexican food. To satisfy these cravings, I always make sure to visit the LALAC (Latin American, Latino, and Caribbean) House. For the start of Hispanic Heritage month, the house hosted a Latinx BBQ and only the best of what the Latinx culture has to offer, in terms of savory cuisine, was cooked and prepared for Dartmouth students! I enjoyed an alarming amount of tamales and chilaquiles, and I can't forget about the arroz con leche. 

For those self-identifying foodies out there, be assured that coming to Dartmouth will only enhance your food-related exploration. Indeed, not only am I able to get a plate full of warm and home-cooked Mexican food but I'm also able to sample the freshest produce of the Upper Valley. Indeed, each and every meal here is an adventure and I can't wait for my next one.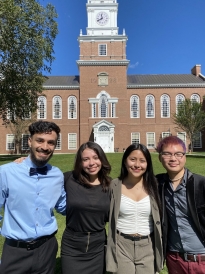 I am back! For a traditional college, Dartmouth is a little bit ~untraditional~ this year. One year later, our sophomore class was able to experience matriculation and the Twilight Ceremony. Read all about it!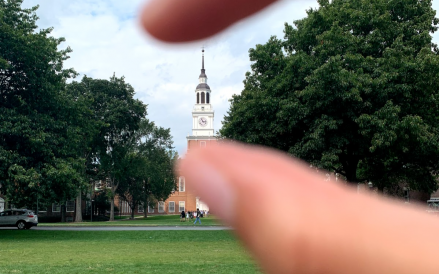 Hello and welcome to the beginning of my Dartmouth journey!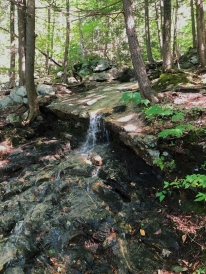 My first week back in Hanover came to a pretty epic end when my friends Ari, Meggie, and I decided to sign up for a 6-mile hike offered through the Dartmouth Outing Club.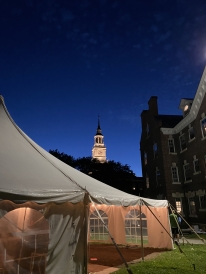 Hey! I'm Daniel and I'm a Dartmouth '25. To begin, here's a little bit about myself. I'm a Seoul-born Californian with an adventurous spirit.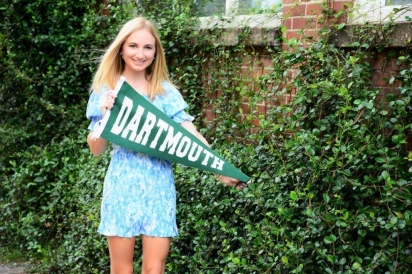 Hi! Welcome to my world. My name is Caroline, and I was born and raised in a suburb of Atlanta, Georgia. I've been at Dartmouth for over two weeks now, and I'm already in love with the school and its surroundings.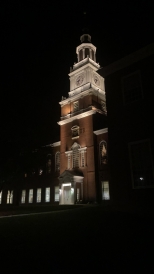 Although I'm excited to introduce snippets of my classes and social life this Fall, I wanted to dedicate this blog to explaining how I got to campus and moved in to my dorm!

I think fall may be my favorite season on Dartmouth's campus. Campus is breathing with new life as we witness the gorgeous transformation of lush green to crisp orange leaves!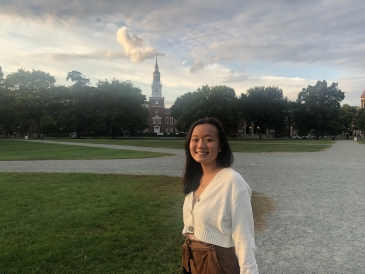 Sophomore year here I come!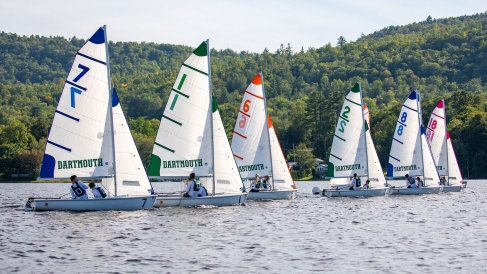 Dartmouth offers summer sailing lessons to undergraduate students!