« All Posts by this Blogger
Fall Week 8: Bonfires & Dog Walks
With less than two weeks left in my fall term at Dartmouth, I thought it pertinent to reflect on my past experiences these last couple of days. From Homecoming to Día de los Muertos to everything in between, my eighth week on campus was full of notable memories that I wish to share with you all. Indeed, sometimes the tiniest bit of reflection can make certain experiences all the more special. In sharing the notable moments of my eight week, I hope you can gain some insight about the things that make Dartmouth inherently special! 
 
Bordering the Connecticut River and amidst the rolling mountains of the north-east, Hanover is one of the most beautiful places I have ever been...
So far, each day has had its own instantaneous excursions, everything from friends calling to swim in the river to brief trips off exploring in the woods.
Outdoor activities, which peak in the summer, are one of the greatest ways to make new friends in a fun way.
The second I saw that email I had made up my mind that I was going up that mountain.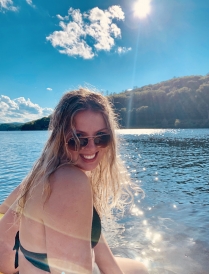 For my blog post this week, I thought I would share some of the most common questions students have asked me this summer!
This time around, it was all about family; this weekend, the College invited all sophomore students to bring up their parents and siblings for a couple days, hosting all different kinds of programming and events. 
In a span of two weeks, I've done much more cool things and made friends with much more people than I usually did in a typical term at Dartmouth.
My time here at Dartmouth has been an absolutely incredible experience – one that has flown by WAY TOO FAST.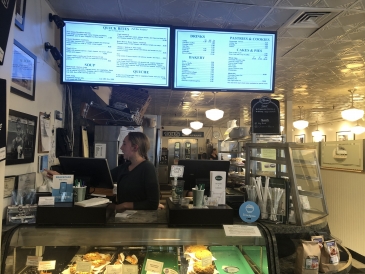 Hanover and Los Angeles are polar opposites, but both environments offer attractions that are distinctly special. 

Melissa Barales-Lopez
2022