« All Posts by this Blogger
Fall Week 8: Bonfires & Dog Walks
With less than two weeks left in my fall term at Dartmouth, I thought it pertinent to reflect on my past experiences these last couple of days. From Homecoming to Día de los Muertos to everything in between, my eighth week on campus was full of notable memories that I wish to share with you all. Indeed, sometimes the tiniest bit of reflection can make certain experiences all the more special. In sharing the notable moments of my eight week, I hope you can gain some insight about the things that make Dartmouth inherently special! 
 
Dartmouth is defined by tradition, with Homecoming as arguably the most distinctive one. My particular experience with walking the bonfire was everything I had hoped it to be - uniquely symbolic and unforgettable. The turn I made around the bonfire represented my initiation as a true Dartmouth student and further cemented my next four years here. All in all, my homecoming experience was a meaningful one that marked the many more once-in-a-lifetime experiences to come. 

No. 2

Dartmouth's Día de los Muertos

I never once expected to see an ofrenda in the middle of New Hampshire so imagine my surprise when I walked onto the first floor of Baker-Berry Library and saw a beautiful display honoring the dead. Indeed, I paused in my steps and simply appreciated the student-designed alter that is emblematic of my family's culture. Further still, I was so astounded by Dartmouth's consideration in making this cultural holiday visible and valued to the rest of the college's faculty and staff that I simply had to take picture! Check out the ofrenda for yourself. 

While I didn't go trick or treating on the 31st, I had my own version of spookiness this week. Alongside a couple of DREAM mentees, Dartmouth students and I went on Webster Avenue and experienced our very own candy galore. From free treats to face painting to mummy races, I experienced my first Halloween on campus in a distinctive way. Afterwards, I had the absolute privilege of walking Jojo, arguably Dartmouth's cutest dog, around Occom Ponds. The beautiful fall foliage and low-setting fog surrounding the pond made for a scene straight out of Stephen King's film.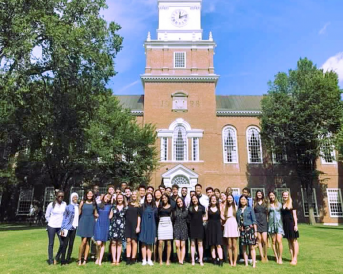 Here are 5 weird, small, and perhaps surprising things that make Dartmouth home for me.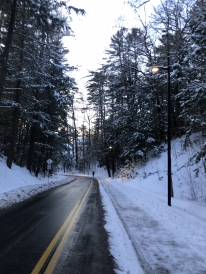 One question that prospective students tend to ask is: "What exactly is there to do in a small New Hampshire town?"

This week, I wanted to give you an example of what a day at Dartmouth (albeit long-distance Dartmouth) looks like.

I've been reflecting on the lovely past four years of my life, and I came up with this list of seven things to help you succeed and thrive at Dartmouth.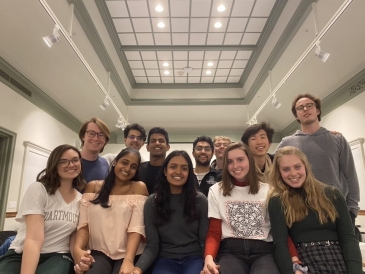 wanted to try something new and expand my horizons, so I decided to give it a shot. And I am so glad that I did!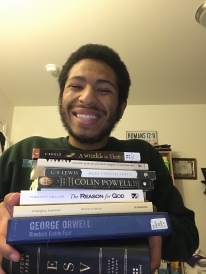 Even though I am not in Baker, that Dartmouth spirit of reading and learning is alive and well.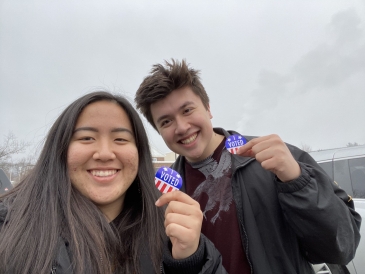 A lot of people are curious about how Dartmouth's location affects social life, but something else that I've come to realize is that because of Dartmouth's location, we have some really cool academic perks.

After talking with our new improv president for a while, we decided that we would do a Zoom show. Not only does performing allow me to share my comedy with my friends, it is just, in general, a great time!
It took a couple weeks, but then I arrived at the (rather obvious) conclusion that school shouldn't preclude my making pancakes or doing chores or watching Frozen II. Zoom does not render Dartmouth some unsympathetic entity.