« All Posts by this Blogger
Fall Week 8: Bonfires & Dog Walks
With less than two weeks left in my fall term at Dartmouth, I thought it pertinent to reflect on my past experiences these last couple of days. From Homecoming to Día de los Muertos to everything in between, my eighth week on campus was full of notable memories that I wish to share with you all. Indeed, sometimes the tiniest bit of reflection can make certain experiences all the more special. In sharing the notable moments of my eight week, I hope you can gain some insight about the things that make Dartmouth inherently special! 
 
Dartmouth is defined by tradition, with Homecoming as arguably the most distinctive one. My particular experience with walking the bonfire was everything I had hoped it to be - uniquely symbolic and unforgettable. The turn I made around the bonfire represented my initiation as a true Dartmouth student and further cemented my next four years here. All in all, my homecoming experience was a meaningful one that marked the many more once-in-a-lifetime experiences to come. 

No. 2

Dartmouth's Día de los Muertos

I never once expected to see an ofrenda in the middle of New Hampshire so imagine my surprise when I walked onto the first floor of Baker-Berry Library and saw a beautiful display honoring the dead. Indeed, I paused in my steps and simply appreciated the student-designed alter that is emblematic of my family's culture. Further still, I was so astounded by Dartmouth's consideration in making this cultural holiday visible and valued to the rest of the college's faculty and staff that I simply had to take picture! Check out the ofrenda for yourself. 

While I didn't go trick or treating on the 31st, I had my own version of spookiness this week. Alongside a couple of DREAM mentees, Dartmouth students and I went on Webster Avenue and experienced our very own candy galore. From free treats to face painting to mummy races, I experienced my first Halloween on campus in a distinctive way. Afterwards, I had the absolute privilege of walking Jojo, arguably Dartmouth's cutest dog, around Occom Ponds. The beautiful fall foliage and low-setting fog surrounding the pond made for a scene straight out of Stephen King's film.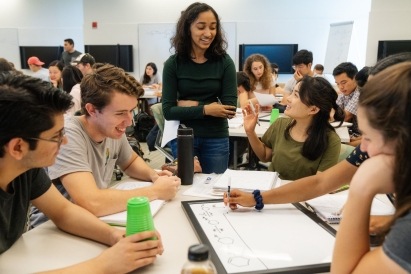 Perhaps, final season isn't the most stressful thing ever as there's something that tops it: course selection.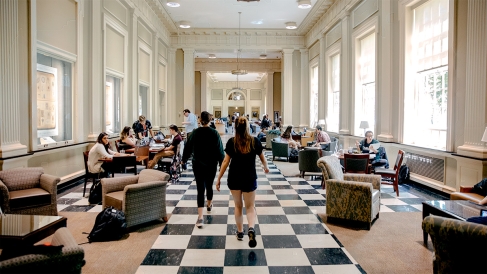 Curious about what finals are like for Dartmouth students? Here's my perspective on my final exams as a freshman.

Brandon Mioduszewski
2025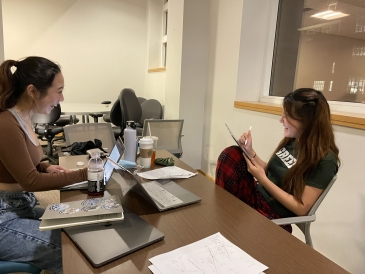 While touring schools the summer before my senior year, the freshmen I talked to gushed all about Dartmouth's collaborative atmosphere. Now as a current sophomore, I thought I'd share how students here genuinely want to help lift each other up!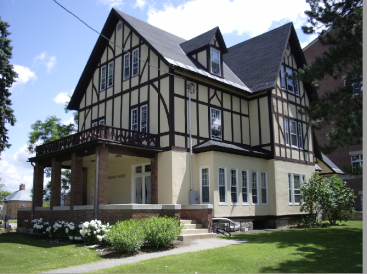 Dartmouth's Native American Studies department offers so many interesting classes, and I took one to start my academic journey.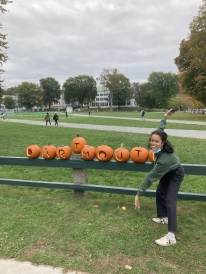 As the end of my first term arrives, a retrospective, reflective kind of mood has got to me. One year ago, as I clicked submit on my Common App, I would never have imagined my freshman fall would have been like this.
Antônio Jorge Medeiros Batista Silva
2025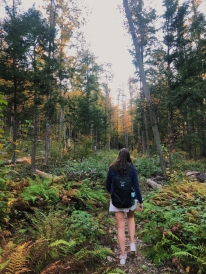 Some photos I've taken this term and a little about what they mean to me!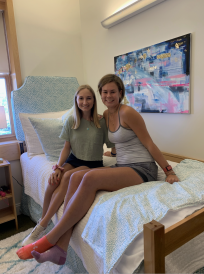 Dartmouth assigns freshmen random roommates, which turned into a blessing in disguise.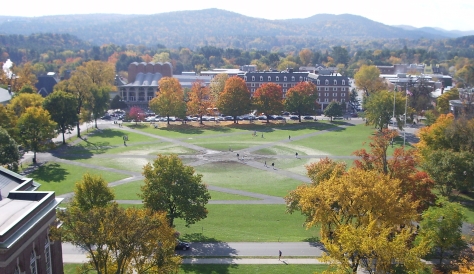 Wanna know what a freshman's favorite spots on campus have become? Read about my experience exploring Dartmouth's sense of place.

Brandon Mioduszewski
2025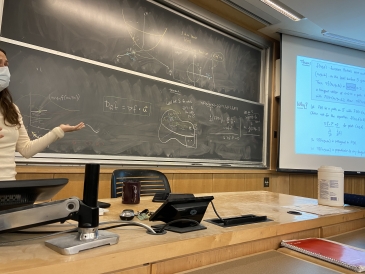 One thing that many people contemplate before coming to college is whether they will perform to their expected standards, and in this blog post, I am going to share with you what helped me navigate my classes.