You are here
« All Posts by this Blogger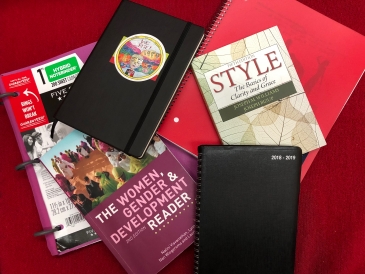 Deadlines Galore!
In the hustle and bustle of classes, I've begun to track the passage of time through the myriad of deadlines I have. Every day that goes by is unconsciously tracked by an upcoming assignment: a Spanish composition due on Monday, a literature review outline due mid-week, a revised English paper due Friday. 
Indeed, Dartmouth's academic system, lovingly known as the D-Plan, is all everyone has described it to be: fast-paced, quick, academically advantageous, scary, and rewarding. 
Now, coming into college, I already had some experience with the fast-moving academics that are characteristic of the D-Plan. My high school operated in a quasi quarter system, where my core classes - those in English and mathematics - were academically recorded four times during the school year. To some extent, I am used to the "little wiggle room" generated by the quarter system. I'm used to studying for midterms around the corner of the fourth and fifth week, and the mountain of homework that accompanies every class.
Despite my limited familiarity with the quarter system, I never envisioned myself crossing off the dated boxes, packed with event reminders and class assignments, on my Dartmouth calendar with such an extreme sense of accomplishment! If anything, I feared I wouldn't be able to keep up - plain and simple. I was terrified of being completely unable to adapt to the pace of Dartmouth academics.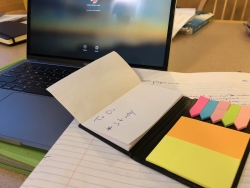 But, as with most things, college academics is nothing more than a work in progress, one which I don't claim to have mastered in the slightest (I'm only a first-year, after all). But, deadlines aren't as foreboding as I had previously regarded them. They're not indicators of limited time or stress inducers (although, at times, they certainly can be). I've begun to regard deadlines with a sort of affinity and as a day-to-day challenge that I look forward to tackling. 
For the first two weeks of class, deadlines have helped me structure my time. Taking three classes during the quarter means that I'm only inside a formal classroom setting for approximately 10 hours a week, and having so much free time on my hands is a novelty to me.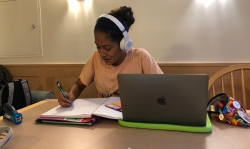 Yet I've navigated my time at Dartmouth with a sense of purpose and the aid of deadlines. Yes, you do have free time to grab a meal with a friend, binge on your favorite Hulu series (in my case, Brooklyn Nine-Nine), and hold a self-care night, all of which I have done. But the quarter system has definitely kept me busy!
The arrival of the third week of class is now upon me and I can't believe how quickly time has passed. Further still, I can't believe how much I've learned in the first two weeks of class. The quarter system has posed no hindrance on my learning or retention of information, and deadlines have only enhanced my comprehension of the material. 
Here's to another week full of learning, new experiences, and, yes, more deadlines. I fully plan to continue crossing off the dated boxes on my calendar, day by day, with intention and fulfilment. Deadlines are no match for me!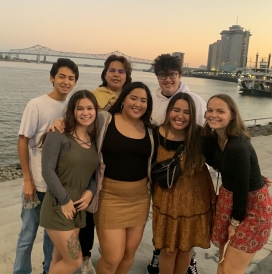 But at the end of the day, when people ask me what my favorite Dartmouth memories are, I'm always thinking about the place. Ice skating, pink sunsets, riverbanks, or canoeing? That's my highlight reel.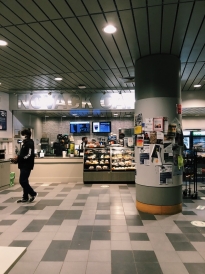 In a world where proper social distancing is so important, Novack Café has fulfilled a unique desire for current on-campus students; it's a place to study, hang out with friends, and grab a snack—all while staying COVID safe.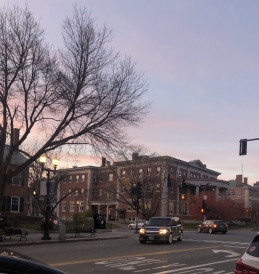 The last week of October was especially ~spooky~ as I was able to find more time than usual to enjoy my weekend with friends and the small-town-charm of Hanover.

While the student body at the College may be relatively small, students here recognize that their vote can hold a lot of weight in New Hampshire, a classic swing state.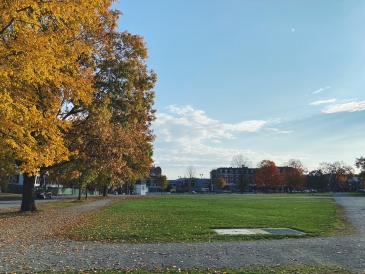 As the early application deadlines begin to pass, I try to offer any advice I have about college applications and share my experiences.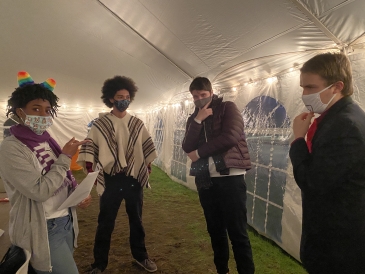 After walking around campus all day in eye-catching attire, we headed to a Murder Mystery night hosted by Phi Tau (a fraternity) in one of the tents scattered around campus.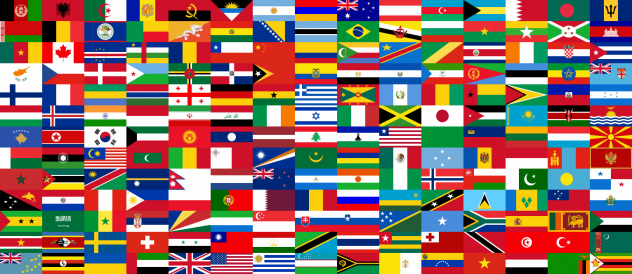 Dartmouth has a history as a top-notch institution for language learning. Come find out why!
On Friday, a few friends and I decided to take part in an event held by Collis After Dark, which organizes a lot of the student programming on-campus.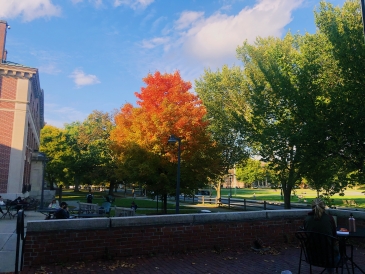 My personal visit to Dartmouth was a huge factor in my decision to apply, so in honor of Week 7, I hope this blog post can virtually illustrate some of what Dartmouth has to offer in seven images – worth 7,000 words!