You are here
« All Posts by this Blogger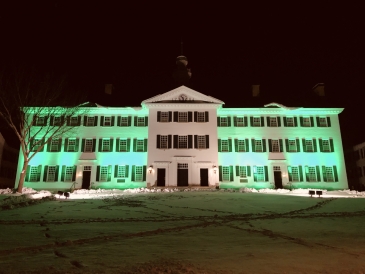 Dartmouth Turns 250 Years!
To celebrate its 250th anniversary, Dartmouth has implemented special programming throughout the term to spotlight the college's long history. From one-of-a-kind courses to student-run events, all kinds of opportunities that mark this major milestone are available for students. This past weekend, I had the incredible opportunity to participate in some of the school's festivities and gain some special insight into what makes Dartmouth so special. 
Going out in full force, the College sought to incorporate its very own buildings into the anniversary. Dartmouth Hall, for instance, was lit up green! Moreover, with the help of alumni, buildings across the world were also greenlighted to celebrate the school's birthday. From the Empire State Building in New York to the Torre Interbank in Peru, alumni from around the world proudly showed off their Dartmouth pride! Talk about a global presence!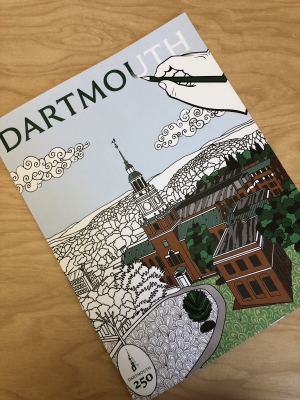 The school further commemorated its anniversary by hosting a variety of events for its students. Trivia nights, free Ben & Jerry ice creams, epic giveaways, and bouncy inflatables were all part of the lineup for the weekend. I personally attended the events hosted by the Collis Center for Student Involvement and found myself receiving a hoard of free things - chocolate bars, pencils, and phone sleeves. I'm especially excited about the one-of-a-kind coloring book I found.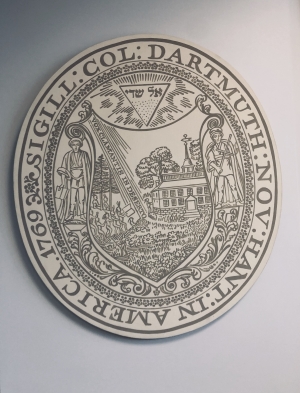 But to transition more into the academic side of things, I visited Rauner Library earlier this week with the rest of my seminar. Appropriately named "Is Dartmouth a Religion?", my seminar is a one-of-a-kind-course being taught to celebrate 250 years of Dartmouth history. Given our special course theme, my classmates and I had an exclusive opportunity to examine some significant items of the College's past. From the school's charter to its original seal to an old memoir of Eleazar Wheelock, our very own founder, my class critically examined the founding of our highly-revered school. 
Additionally, with the assistance of my seminar professor, I've begun to draw incredible connections between the world's religions and our very own school. Several characteristics about Dartmouth - our sacred traditions, the value we place on buildings on campus, a community of believers - parallel some of the core fundamentals of any religion. I'm excited to see how this unique class progresses.
As one of the oldest colleges in the nation (fun fact: we were founded before the Revolutionary War), Dartmouth is bursting with history. In the 250 years since our founding, our College has undoubtedly gone through significant transitions yet some values remain the same. As a student, it's truly incredible to witness all this history coming to life.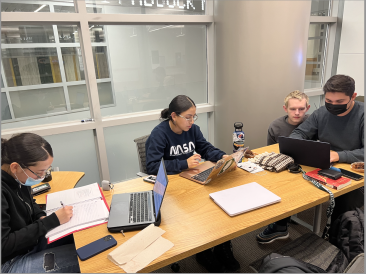 As I am reflecting on my experience with COVID-19, I want to discuss my support system on campus.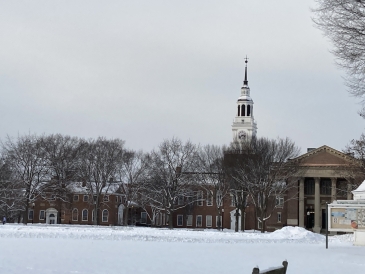 I am not joking when I say I am not made for the winter. Come check my experience thus far!
Antônio Jorge Medeiros Batista Silva
2025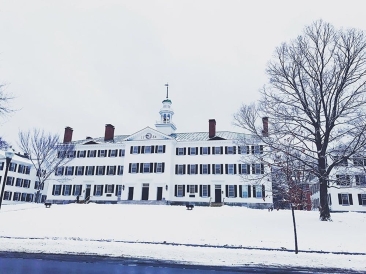 Here are my first experiences of winter term as a freshman.

Brandon Mioduszewski
2025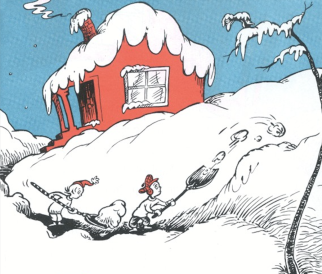 An exciting Dartmouth tradition takes an unexpected turn!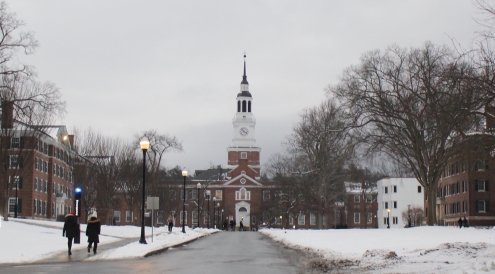 As someone coming from a warm state, the idea of cold winters was frightening as well as fascinating. After a few days on campus, I learned winter was only the latter. Read on to see a few things I've learned from my first winter!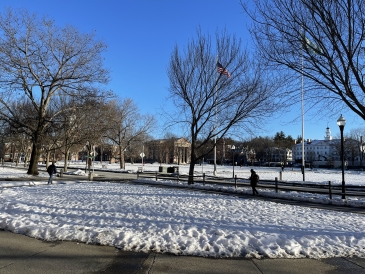 Thus far, Winter has been an ADJUSTMENT to say the least, but it's an exciting and fun one! Read on to find out more!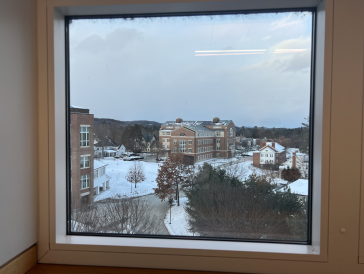 In this blog post, I will be giving you a preview of every class that I am taking and my perspective on all of them.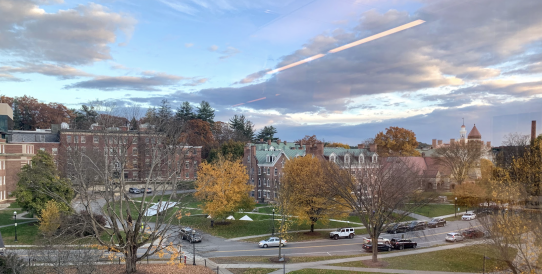 The ultimate jacket guide from an upstate new yorker.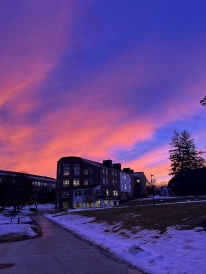 I'm excited to share with you guys what classes I'm taking this term, surviving the intense cold!