« All Posts by this Blogger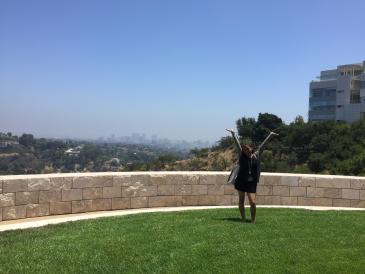 Come Along with Me - A Ride through Space and Time
¡Bienvenidos! You've successfully navigated your way through the endless, all-encompassing black hole that is the internet and arrived at your final destination: this girl's first blog post. Feel free to return to this ever-evolving destination as you look for a point of reference and embark on your exciting, albeit daunting, search for college.
My name is Melissa and I come from East Los Angeles (born and raised). Buckle up as I take you through my life story and explain my ultimate arrival to Hanover, 2,947 miles from home. Hold on tight because this is going to be a long ride!
Our first stop will take place outside of the U.S. and inside a small little town in Puebla, Mexico. My parents grew up a few miles away from each other but never met until their arrival at the U.S. They settled in East LA and had me, the first of six (my parents were a little too ambitious). My five other siblings, Mariela (16, at the date of this publication), Yadira (15), Angel (13), Jimena (8), and Jesus (7) soon followed.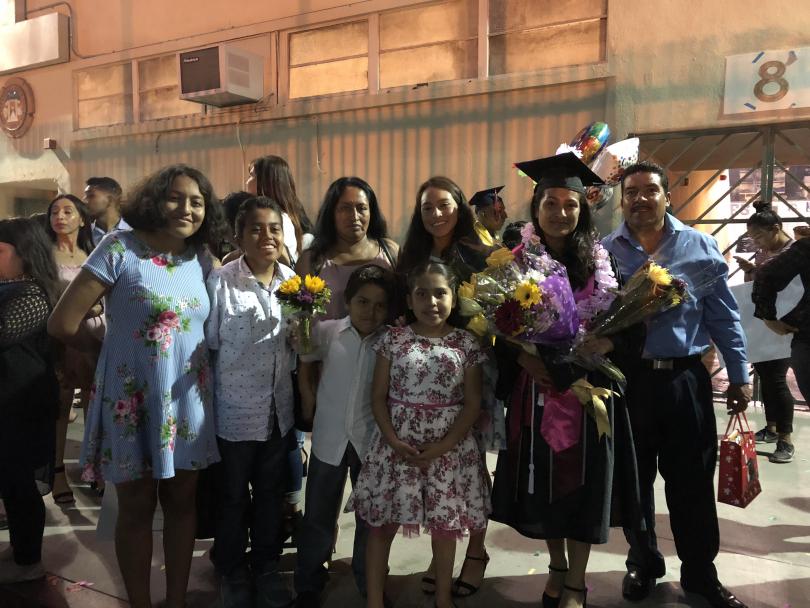 Education is above all in our household, but it hasn't always been like that. I can recall several moments during my primary years in elementary school in which my mom and dad would excuse me from school so that we could all go to the beach together (I guess they simply couldn't let me go).
In second grade, however, I had the fortune of meeting Mr. Meehan, a highly eccentric and magnificent teacher. He helped me improve my English exponentially (where are all my ESL learners?) and inculcated the importance of knowledge within our whole family.  
Since then, it's been pretty much smooth sailing in academics. Although I have hit a couple of rough patches since (shoutout to AP Calculus), I avidly enjoy learning new things, challenging myself academically, and seeking out opportunities. In fact, my path to Dartmouth would not have been possible had it not been for my willingness to seek out possibility! During my junior year, I miraculously joined an LA-based college access program, College Match, which funded my visit to Dartmouth and ultimately incited my love for the Big Green.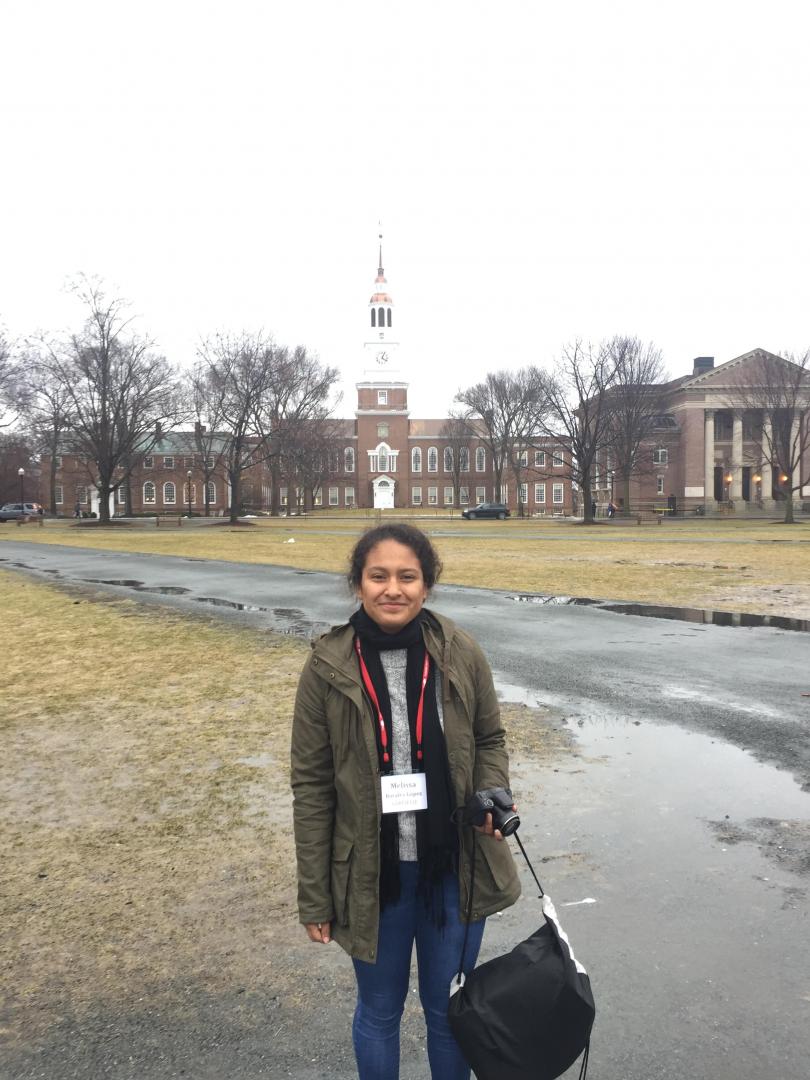 I subsequently applied during my senior year in high school and was accepted (much to my absolute joy)! A couple of months ago, I graduated from Garfield High School, a big public school in the heart of East LA. I spent much of my summer soaking up all the California sun, exploring new areas all over the city, and saying my final goodbyes to family and friends.
Now that that's said and done, we've finally arrived to the last and final stop, but there's no telling where this ride might take us. From potentially participating in a LSA+ program in Cusco, Peru to weekly visits at Lou's Restaurant for Sunday brunch to applying to future service fellowships in San Francisco, there's so much more to see and discover, and I welcome you all to come along with me!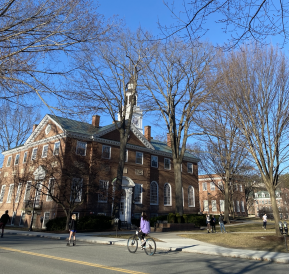 As you can see, what started as a simple blogging job has transformed into one of my biggest involvements on campus. What's great is that I love the work that I'm doing, and since it takes on so many forms, I never get bored!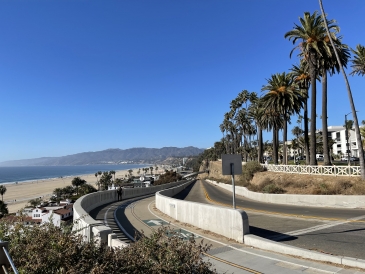 After a six week break, I'm back. My winterim was a fun mix of staying at home, binge-watching Survivor, celebrating the holidays, and enjoying the Southern Californian landscape, so I'm feeling refreshed to dive back into blogging!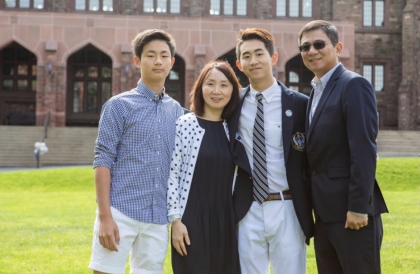 I was recently looking at some of my older posts, reliving the glory days of freshman fall, and I realized that I never actually wrote an introduction post talking about myself! But better late than never, right?

After a year at Dartmouth, I've been able to carve out little niches for myself where I'm able to explore my passions, which I'd like to share with you all!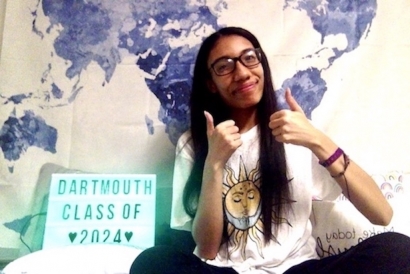 Hello, People Places Pines! My name is Kiara Ortiz, and I am a '24 from New York! After much anticipation, I finally get to experience this phenomenon known as "grass" at Dartmouth, and I am beyond thrilled.

My name is Michael Harrison '24 and I'm from Long Island, NY. Although my first official week as a Dartmouth student has just come to a close, it feels like I've been a part of the Dartmouth 'ecosystem' for a while now!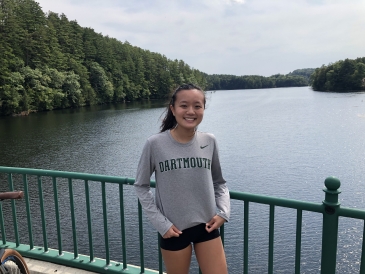 Hey hey hey! I'm Sydney and I'm a '24. I'm a third-generation Chinese-American who has moved around quite a bit, attending British school while living in Spain, international school in the Philippines, and boarding school in California.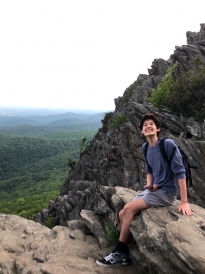 I'm here in Hanover and my time at Dartmouth has officially begun!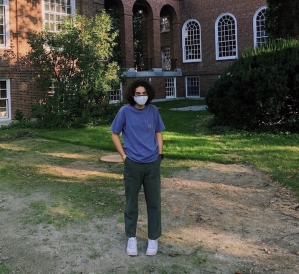 Hey, I'm Owen and I'm a '24 from Hollywood, Florida. I'm a twin, runner, vegan, bibliophile, and Latino Jew living in Hollywood, Florida but originally from Miami Beach.