« All Posts by this Blogger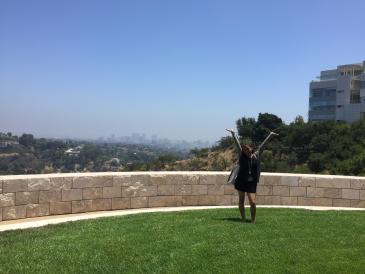 Come Along with Me - A Ride through Space and Time
¡Bienvenidos! You've successfully navigated your way through the endless, all-encompassing black hole that is the internet and arrived at your final destination: this girl's first blog post. Feel free to return to this ever-evolving destination as you look for a point of reference and embark on your exciting, albeit daunting, search for college.
My name is Melissa and I come from East Los Angeles (born and raised). Buckle up as I take you through my life story and explain my ultimate arrival to Hanover, 2,947 miles from home. Hold on tight because this is going to be a long ride!
Our first stop will take place outside of the U.S. and inside a small little town in Puebla, Mexico. My parents grew up a few miles away from each other but never met until their arrival at the U.S. They settled in East LA and had me, the first of six (my parents were a little too ambitious). My five other siblings, Mariela (16, at the date of this publication), Yadira (15), Angel (13), Jimena (8), and Jesus (7) soon followed.
Education is above all in our household, but it hasn't always been like that. I can recall several moments during my primary years in elementary school in which my mom and dad would excuse me from school so that we could all go to the beach together (I guess they simply couldn't let me go).
In second grade, however, I had the fortune of meeting Mr. Meehan, a highly eccentric and magnificent teacher. He helped me improve my English exponentially (where are all my ESL learners?) and inculcated the importance of knowledge within our whole family.  
Since then, it's been pretty much smooth sailing in academics. Although I have hit a couple of rough patches since (shoutout to AP Calculus), I avidly enjoy learning new things, challenging myself academically, and seeking out opportunities. In fact, my path to Dartmouth would not have been possible had it not been for my willingness to seek out possibility! During my junior year, I miraculously joined an LA-based college access program, College Match, which funded my visit to Dartmouth and ultimately incited my love for the Big Green.
I subsequently applied during my senior year in high school and was accepted (much to my absolute joy)! A couple of months ago, I graduated from Garfield High School, a big public school in the heart of East LA. I spent much of my summer soaking up all the California sun, exploring new areas all over the city, and saying my final goodbyes to family and friends.
Now that that's said and done, we've finally arrived to the last and final stop, but there's no telling where this ride might take us. From potentially participating in a LSA+ program in Cusco, Peru to weekly visits at Lou's Restaurant for Sunday brunch to applying to future service fellowships in San Francisco, there's so much more to see and discover, and I welcome you all to come along with me!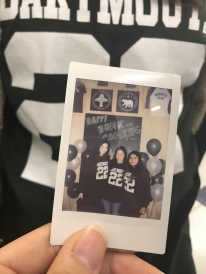 I always had my own room, and by chance, was never housed with a roommate during summer camps. To top that off, I really like my personal space.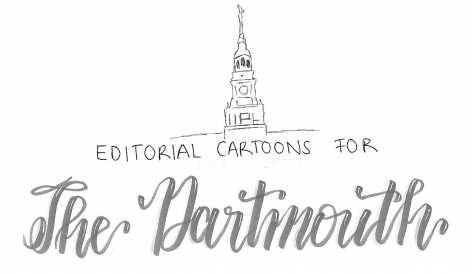 We all have drawn cartoons for America's oldest college newspaper, The Dartmouth!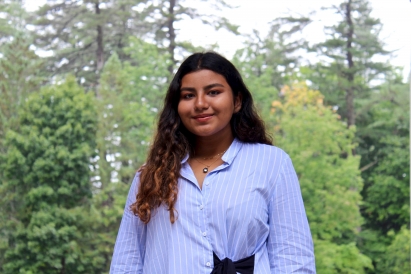 Ahlan, everyone! Welcome to my intro blog! 
My name is Lamees Kareem, and I am a '22 (freshman) from Jeddah, Saudi Arabia.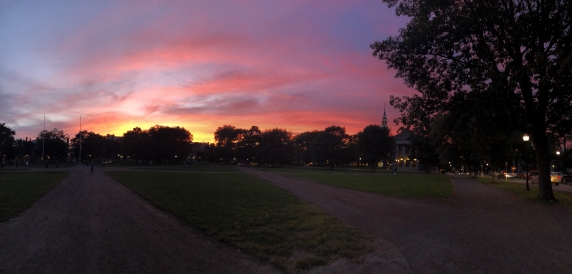 Finding a community (or communities) you identify with can truly bring a great amount of comfort to your college experience.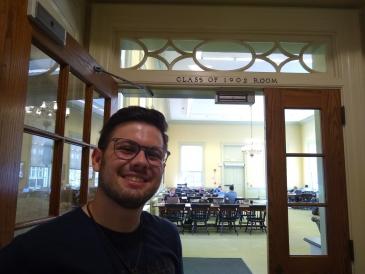 From an old room, a new face wants to introduce himself to you! What is he doing here? What is his thing? Does he even know? Find out this, and more, today!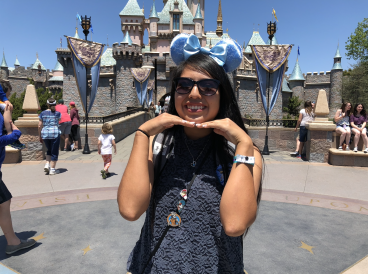 Growing up in the Painted Desert of Arizona, I have always been surrounded by such a dry environment, so coming to Hanover where there are REAL TREES is a huge change for me!

The prospect of going to college overseas so far away from home is indeed a daunting one. What I encourage all of my international readers out there to do is always to keep an open mind when it comes to colleges.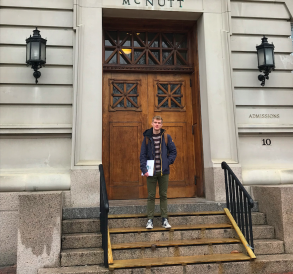 Having grown up in Minneapolis, I became accustomed to having parks and lakes around every corner – and didn't want to let that privilege go. Thankfully, the Dartmouth campus doesn't disappoint.