« All Posts by this Blogger
Traveling in and out of Hanover
How often do students travel in and out of Hanover? How easy is it?
A:

One question I've been getting from many prospective students is if Dartmouth students travel out of Hanover to other cities nearby such as New York or Boston often, and how easy is it to do so. Because Hanover is a small town, some students worry if they would miss the hustle of the city and feel limited to staying on campus.
Whether you want to visit other places or travel to a bigger city hub depends on you, but there are several opportunities for students to do so! By public transport, the nearest "city" is West Lebanon which is about a 15 minute bus ride, where you can find retail stores such as Walmart, JC Penny, TJ Maxx, and LLBean. You can also find Asian markets, more coffee shops, and fast-food chains such as Wendy's and Taco Bell in West Lebanon. Buses run on weekdays from about 6 am to 6 pm. There is a bus stop directly on campus so all you really have to do is hop on the bus! Concord, the capital of New Hampshire, is about an hour car ride away and is a good opportunity for you to rent a car with your friends for a day trip!
For longer distance trips to New York or Boston, Boston is about a 3 hour bus ride while traveling to New York takes about 5 hours. The most popular transport to get there is by the express buses such as the Dartmouth Coach or the Greyhound which operate daily and have multiple departure times throughout the day. A ticket to Boston is about $30 while a ticket to New York costs around $75.
If you're worried about costs, the College has events and giveaway programs where you can win yourself a bus ticket! Also, the house communities organize an all-expenses paid trip to Boston or New York each term so you can definitely benefit from this opportunity as well! These trips range from going to support the Dartmouth football team at Harvard, exploring the cultural landmarks of Boston, or sightseeing around New York! Some clubs and student organizations, such as the marching band, dance groups, acapella groups and sports clubs, also plan trips outside of Hanover for intercollegiate activities and competitions.  For example, last month, I joined my badminton team on a 2 hour drive to Vermont for a tournament over the weekend! With the Dartmouth Outing Club, you will also be able to travel out of Hanover to the Dartmouth skiway or hiking trails if you're up for a day out.
As you can see, travelling outside of Hanover is very accessible and there are several resources you can take advantage of if you wish to do so.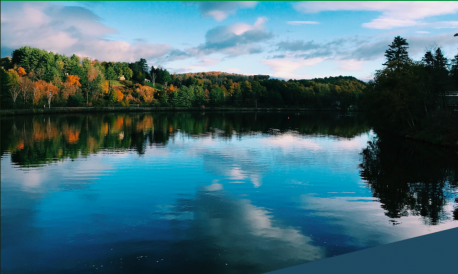 In the aftermath of George Floyd, Breonna Taylor, and Ahmaud Arbery's tragic deaths, the Heavyweight, Lightweight, and Women's crews at Dartmouth decided that it was time to act.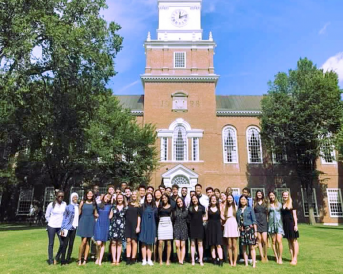 Here are 5 weird, small, and perhaps surprising things that make Dartmouth home for me.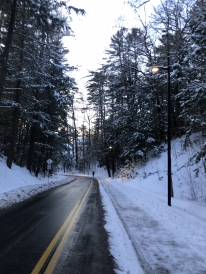 One question that prospective students tend to ask is: "What exactly is there to do in a small New Hampshire town?"

This week, I wanted to give you an example of what a day at Dartmouth (albeit long-distance Dartmouth) looks like.

I've been reflecting on the lovely past four years of my life, and I came up with this list of seven things to help you succeed and thrive at Dartmouth.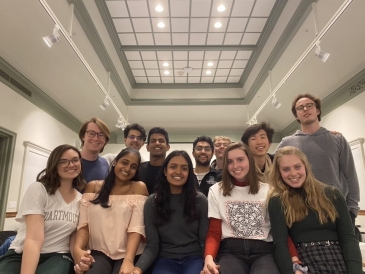 wanted to try something new and expand my horizons, so I decided to give it a shot. And I am so glad that I did!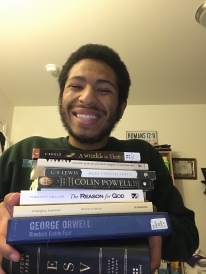 Even though I am not in Baker, that Dartmouth spirit of reading and learning is alive and well.

After talking with our new improv president for a while, we decided that we would do a Zoom show. Not only does performing allow me to share my comedy with my friends, it is just, in general, a great time!
It took a couple weeks, but then I arrived at the (rather obvious) conclusion that school shouldn't preclude my making pancakes or doing chores or watching Frozen II. Zoom does not render Dartmouth some unsympathetic entity.