« All Posts by this Blogger
Traveling in and out of Hanover
How often do students travel in and out of Hanover? How easy is it?
A:

One question I've been getting from many prospective students is if Dartmouth students travel out of Hanover to other cities nearby such as New York or Boston often, and how easy is it to do so. Because Hanover is a small town, some students worry if they would miss the hustle of the city and feel limited to staying on campus.
Whether you want to visit other places or travel to a bigger city hub depends on you, but there are several opportunities for students to do so! By public transport, the nearest "city" is West Lebanon which is about a 15 minute bus ride, where you can find retail stores such as Walmart, JC Penny, TJ Maxx, and LLBean. You can also find Asian markets, more coffee shops, and fast-food chains such as Wendy's and Taco Bell in West Lebanon. Buses run on weekdays from about 6 am to 6 pm. There is a bus stop directly on campus so all you really have to do is hop on the bus! Concord, the capital of New Hampshire, is about an hour car ride away and is a good opportunity for you to rent a car with your friends for a day trip!
For longer distance trips to New York or Boston, Boston is about a 3 hour bus ride while traveling to New York takes about 5 hours. The most popular transport to get there is by the express buses such as the Dartmouth Coach or the Greyhound which operate daily and have multiple departure times throughout the day. A ticket to Boston is about $30 while a ticket to New York costs around $75.
If you're worried about costs, the College has events and giveaway programs where you can win yourself a bus ticket! Also, the house communities organize an all-expenses paid trip to Boston or New York each term so you can definitely benefit from this opportunity as well! These trips range from going to support the Dartmouth football team at Harvard, exploring the cultural landmarks of Boston, or sightseeing around New York! Some clubs and student organizations, such as the marching band, dance groups, acapella groups and sports clubs, also plan trips outside of Hanover for intercollegiate activities and competitions.  For example, last month, I joined my badminton team on a 2 hour drive to Vermont for a tournament over the weekend! With the Dartmouth Outing Club, you will also be able to travel out of Hanover to the Dartmouth skiway or hiking trails if you're up for a day out.
As you can see, travelling outside of Hanover is very accessible and there are several resources you can take advantage of if you wish to do so.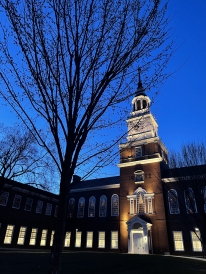 In no particular order, here are a few places and ways I love to spend my free time as a student at Dartmouth. I hope this post can give you a glimpse into how wonderful campus life can be!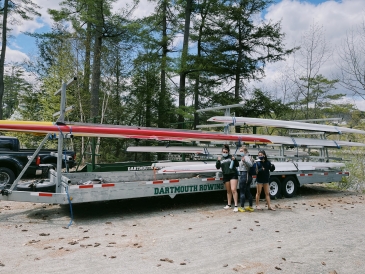 Here is a glimpse into the gorgeous outdoors that sits on and hugs Dartmouth's campus. On this fine May afternoon, my friends and I paddled down the Connecticut River for the first time now that the Ledyard Canoe Club opened services. We had a blast!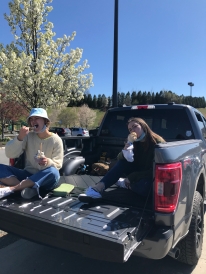 Spikeball on the Green, cherry blossoms in front of Baker….as spring is arriving here in the Upper Valley, I thought I'd write a quick post about my favorite things to do near campus this time of year!

This week, I had the amazing opportunity to take a rock-climbing class at one of the country's best climbing spots: Rumney, New Hampshire.

The trees are full, flowers are blooming, and the weather is gorgeous.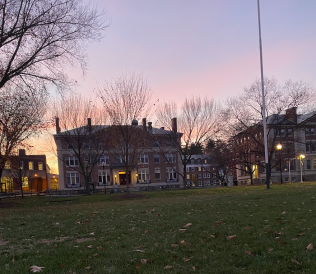 Let's talk about job offerings on campus and how to secure a position!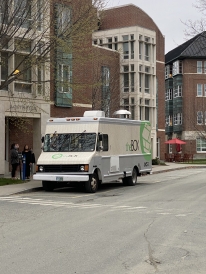 Something fun and new that I thought might be fun to write about is theBox, a food truck founded by students from Dartmouth's Tuck School of Business.

Over a course of a few days, I ended up adding five books to my personal collection - after having not bought a book in months!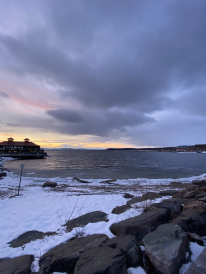 Although Dartmouth's campus can seem remote at times, there are actually lots of fun places to explore nearby! Read all about my day trip to Burlington here!