« All Posts by this Blogger
Traveling in and out of Hanover
How often do students travel in and out of Hanover? How easy is it?
A:

One question I've been getting from many prospective students is if Dartmouth students travel out of Hanover to other cities nearby such as New York or Boston often, and how easy is it to do so. Because Hanover is a small town, some students worry if they would miss the hustle of the city and feel limited to staying on campus.
Whether you want to visit other places or travel to a bigger city hub depends on you, but there are several opportunities for students to do so! By public transport, the nearest "city" is West Lebanon which is about a 15 minute bus ride, where you can find retail stores such as Walmart, JC Penny, TJ Maxx, and LLBean. You can also find Asian markets, more coffee shops, and fast-food chains such as Wendy's and Taco Bell in West Lebanon. Buses run on weekdays from about 6 am to 6 pm. There is a bus stop directly on campus so all you really have to do is hop on the bus! Concord, the capital of New Hampshire, is about an hour car ride away and is a good opportunity for you to rent a car with your friends for a day trip!
For longer distance trips to New York or Boston, Boston is about a 3 hour bus ride while traveling to New York takes about 5 hours. The most popular transport to get there is by the express buses such as the Dartmouth Coach or the Greyhound which operate daily and have multiple departure times throughout the day. A ticket to Boston is about $30 while a ticket to New York costs around $75.
If you're worried about costs, the College has events and giveaway programs where you can win yourself a bus ticket! Also, the house communities organize an all-expenses paid trip to Boston or New York each term so you can definitely benefit from this opportunity as well! These trips range from going to support the Dartmouth football team at Harvard, exploring the cultural landmarks of Boston, or sightseeing around New York! Some clubs and student organizations, such as the marching band, dance groups, acapella groups and sports clubs, also plan trips outside of Hanover for intercollegiate activities and competitions.  For example, last month, I joined my badminton team on a 2 hour drive to Vermont for a tournament over the weekend! With the Dartmouth Outing Club, you will also be able to travel out of Hanover to the Dartmouth skiway or hiking trails if you're up for a day out.
As you can see, travelling outside of Hanover is very accessible and there are several resources you can take advantage of if you wish to do so.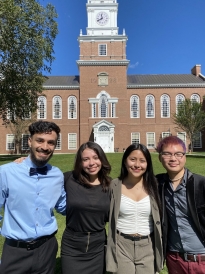 I am back! For a traditional college, Dartmouth is a little bit ~untraditional~ this year. One year later, our sophomore class was able to experience matriculation and the Twilight Ceremony. Read all about it!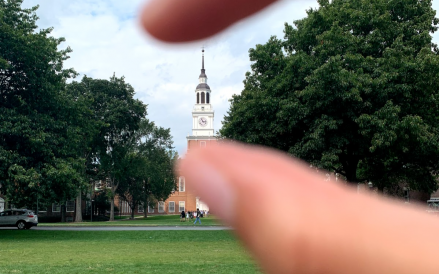 Hello and welcome to the beginning of my Dartmouth journey!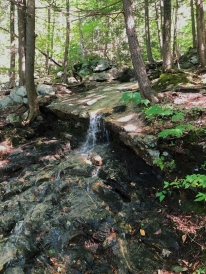 My first week back in Hanover came to a pretty epic end when my friends Ari, Meggie, and I decided to sign up for a 6-mile hike offered through the Dartmouth Outing Club.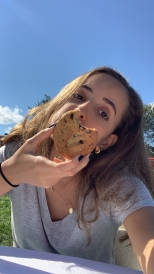 Hi! My name is Paulina and I am a 25' from Nicaragua! I am so excited to finally be on campus where I get to experience first hand everything I could previously only imagine.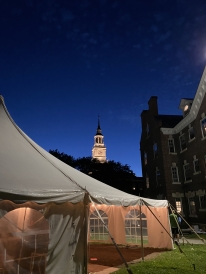 Hey! I'm Daniel and I'm a Dartmouth '25. To begin, here's a little bit about myself. I'm a Seoul-born Californian with an adventurous spirit.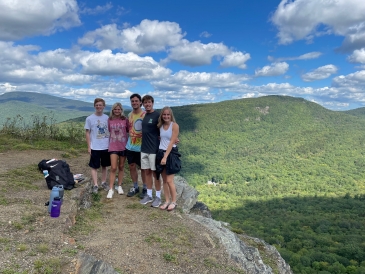 When my friends told me that college feels like summer camp at first, I did not understand what they meant.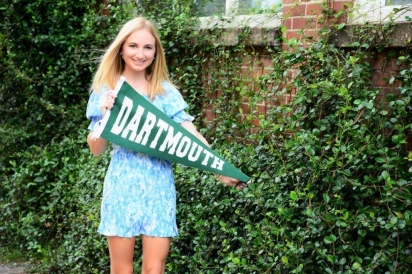 Hi! Welcome to my world. My name is Caroline, and I was born and raised in a suburb of Atlanta, Georgia. I've been at Dartmouth for over two weeks now, and I'm already in love with the school and its surroundings.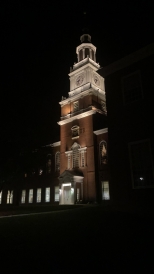 Although I'm excited to introduce snippets of my classes and social life this Fall, I wanted to dedicate this blog to explaining how I got to campus and moved in to my dorm!

I think fall may be my favorite season on Dartmouth's campus. Campus is breathing with new life as we witness the gorgeous transformation of lush green to crisp orange leaves!