« All Posts by this Blogger
Traveling in and out of Hanover
How often do students travel in and out of Hanover? How easy is it?
A:

One question I've been getting from many prospective students is if Dartmouth students travel out of Hanover to other cities nearby such as New York or Boston often, and how easy is it to do so. Because Hanover is a small town, some students worry if they would miss the hustle of the city and feel limited to staying on campus.
Whether you want to visit other places or travel to a bigger city hub depends on you, but there are several opportunities for students to do so! By public transport, the nearest "city" is West Lebanon which is about a 15 minute bus ride, where you can find retail stores such as Walmart, JC Penny, TJ Maxx, and LLBean. You can also find Asian markets, more coffee shops, and fast-food chains such as Wendy's and Taco Bell in West Lebanon. Buses run on weekdays from about 6 am to 6 pm. There is a bus stop directly on campus so all you really have to do is hop on the bus! Concord, the capital of New Hampshire, is about an hour car ride away and is a good opportunity for you to rent a car with your friends for a day trip!
For longer distance trips to New York or Boston, Boston is about a 3 hour bus ride while traveling to New York takes about 5 hours. The most popular transport to get there is by the express buses such as the Dartmouth Coach or the Greyhound which operate daily and have multiple departure times throughout the day. A ticket to Boston is about $30 while a ticket to New York costs around $75.
If you're worried about costs, the College has events and giveaway programs where you can win yourself a bus ticket! Also, the house communities organize an all-expenses paid trip to Boston or New York each term so you can definitely benefit from this opportunity as well! These trips range from going to support the Dartmouth football team at Harvard, exploring the cultural landmarks of Boston, or sightseeing around New York! Some clubs and student organizations, such as the marching band, dance groups, acapella groups and sports clubs, also plan trips outside of Hanover for intercollegiate activities and competitions.  For example, last month, I joined my badminton team on a 2 hour drive to Vermont for a tournament over the weekend! With the Dartmouth Outing Club, you will also be able to travel out of Hanover to the Dartmouth skiway or hiking trails if you're up for a day out.
As you can see, travelling outside of Hanover is very accessible and there are several resources you can take advantage of if you wish to do so.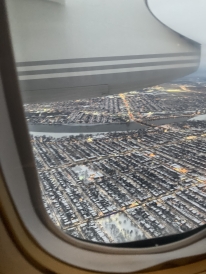 These are some of my takes on what to consider as an international student at Dartmouth!
Antônio Jorge Medeiros Batista Silva
2025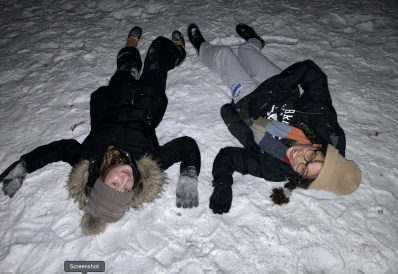 I'm sure we've all seen those clips from movies about college with huge dance scenes and hundreds of people crowded into one room. For some that may sound like a fun weekend, but for the rest of us it's cause for stress and anxiety.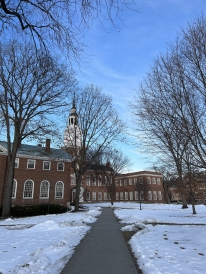 In this post, I'm here to share how I'm surviving this extreme cold as well as my recommendations!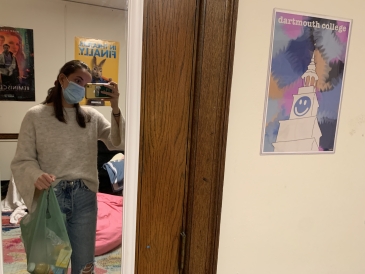 After having the most amazing fall term at Dartmouth, I was extremely excited to get back on campus for winter. As I got out of the Dartmouth Coach and first stepped on campus I was shocked at how cold it was.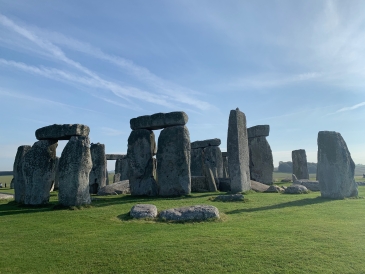 The English and Creative Writing FSP in London provided several opportunities for my peers and I to visit famous landmarks. These trips were highlights of the study abroad and allowed me to see places I might not otherwise have visited!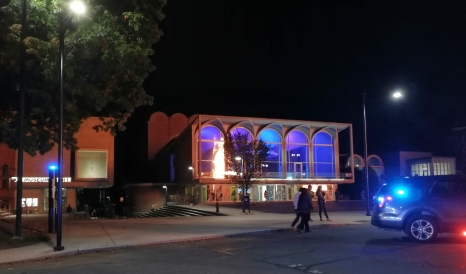 Here are a few of our resolutions for the winter term about how we want to spend our free time on campus!
An Ode to what once was with my former course, Physics 16 (and how to handle doubt in a class choice).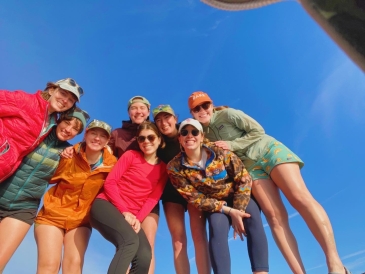 Over Winterim, I went on a college-sponsored trip to Catalina Island!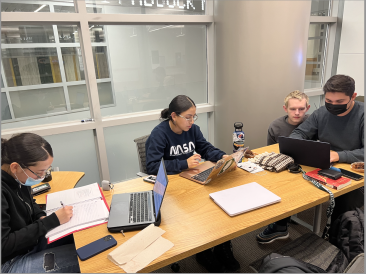 As I am reflecting on my experience with COVID-19, I want to discuss my support system on campus.