« All Posts by this Blogger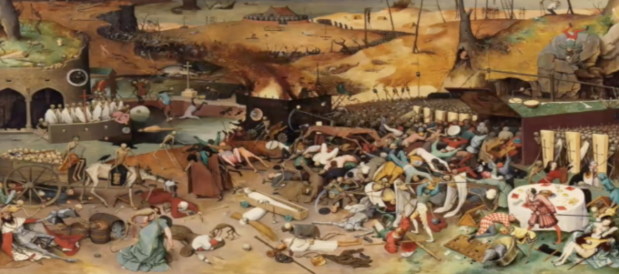 A Relevant Class with a Twist
With the outbreak disrupting every aspect of our lives, we are truly living in unprecedented times. However, epidemics have been intertwined with human history for the past three millennia.
One of the courses I am taking this term, GOVT 40.27/HIST 36 Epidemics in History, is an incredibly insightful introduction to some of the worst infectious diseases in history and the consequences they had on societies. With the recent pandemic, this course is only in its first year but has quickly climbed up my list of favorite classes at Dartmouth. Professor Daniel Benjamin, who is also the director of the John Sloan Dickey Center for International Understanding  at Dartmouth, has set up the course so that we hear from scholars and professors from different disciplines. For instance, we learn about the economic consequences of the Black Death from the Economics department. We read first-hand accounts of the different responses to the plague from the Jewish Studies department. We even analyze apotropaic art during the early middle ages based on lectures from the Art History department.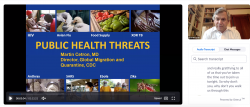 I especially enjoy how this course is set up. It's a fresh take and definitely a bold one. Looking at how diseases have ravaged human history through a multi-lens is extremely fitting to the overarching nature of epidemics. One discussion I particularly enjoyed was from our reading of Nemesis on the polio epidemic in the summer of 1944 in Newark. Professor Bernard Avishai from the Government department raises truly profound questions-: What is the "right" thing to do during times of uncertainty and fear? How do people cope with the trauma after an epidemic? I feel these are just two of the many questions which we have continued to ask until now.
Every week, students also attend weekly discussions in groups of 10-15 to address lectures. We also have a sort of "tradition" where we update each other about how COVID-19 has personally affected the community around us, given the remote learning environment. I find this part quite therapeutic and soothing. I mean, it's a safe place for us to simply share how this raging pandemic has come about in our lives.
Midterms have just passed and the end of the term is quickly approaching.  I'm excited for these next few weeks and can't wait for what more this course has in stall for me. From the flipped classroom modeled QSS17 class I took my fall term and to this "multi-lens" style even amidst online instruction, I'm finding myself liking the occasional element of surprise and how Dartmouth classes keep me on my toes.