« All Posts by this Blogger
Meals for the winterim? Snow Problem!
For students staying on-campus for the winterim, Dartmouth just started offering prepared meals to cover periods where traditional dining venues are closed. This means that we can pick from a variety of entrees and prepare our own winterim "meal plan." Students on financial aid are considered for a discount as well, making it very convenient for anyone to sign up! But, of course, it is always fun to expand your options and, even better, create your own! Especially when you have more time during the break, and if you're anything like me, loves to whip up recipes in the kitchen! Here are some tips on how you can take control of what and how you're eating during the winterim!
No. 1

1. Check our your local food suppliers!

Your closest option would be CVS Pharmacy, which is just about a two minute walk down the street from Collis Student Center. You can find a small but very convenient grocery corner here. However, for a better array of vegetables and fruits, Co-op Food Market is your best bet! It is about a 15 min walk from the Fayerweather Halls, a student dormitory, or you can also get there by bus (for free!) 

No. 2

2. Feeling more adventurous? Go to West Lebanon!

In Hanover, public buses run from 6 am to about 5 pm on the weekdays. Definetely catch a bus to West Lebanon to get to more restaurants and bigger stores! Walmart, Walgreens, Applebees…

No. 3

3. Check out the pantry at Dick's House!

Dick's House, the on-campus health service center, offers a 24/7 food pantry for winterim students to get free food! This is really a gem! From spaghetti, pasta sauce, canned soups, cereal to ramen, microwave cakes, and Takis (my favorite Mexican chips),  there are so many great and useful items. Do stock up for the winter term as well! 

No. 4

4. Go to sporting events and check out the concession stands!

I've been to a couple of the ice hockey games during the winterim at Dartmouth (let's go Big Green!) and enjoyed browsing through the menu at the concession stands. You can get hot chocolate for $1.50 which is much cheaper than the usual drink on-campus! Also look out for churros, popcorn, and hot dogs! 

No. 5

5. Time to test your cooking skills (and invite friends, too!)

Always been looking forward to using the community kitchen but never had the time during the term? Secretly hiding your baking abilities? I find that the winterim is the perfect time to unleash such curiosities. Use the dorm kitchens and make a dish for yourself! You'll find that it is so satisfying knowing that you're taking care of yourself and what you're feeding your body! Better yet, invite your friends over and cook something together! I had some friends who came over to make dinner together and it was a night that I wish many others would experience at least once too! 

No. 6

6. Go out and treat yourself!

Hanover is a cozy little town. Craving for some spicy Asian cuisine? There's Tuk Tuk (Thai) and Han Fusion (Chinese)! Something more exotic and flavorful? Try Jewel of India and Base Camp Café (Nepalese). European food? Try Molly's or Murphy's on the Green!

Enjoy a pleasant walk around town and whether it is a little self-care date or if you have company, try the local (but very global cuisines) restaurants! At the very least, there are delivery services available to campus so you can have a night-in with great food too!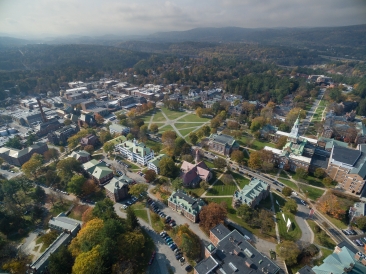 The Dartmouth Center for Social Impact (DCSI) is a hub for students seeking community service opportunities.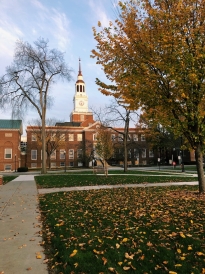 Looking back on my college search process, I remember really wanting to meet students to try and get a sense of the school's culture. To help you guys out, I decided to interview a couple '24s to help you guys get a sense of Dartmouth!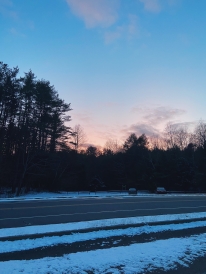 No freshman year is perfect, and I'm reflecting on a few learned lessons that I wish I knew before attending Dartmouth.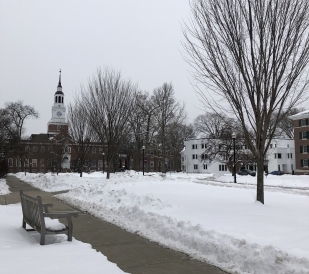 Snow, snow, snow, and more snow! Although my courses have definitely been difficult to manage, I have still been able to participate in some ~cool~ activities and admire winter in Hanover.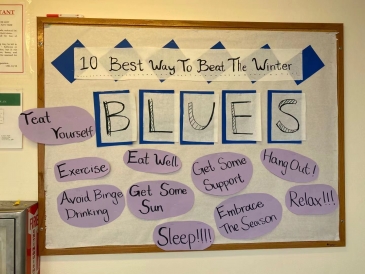 I was attracted by the opportunity to engage with first-year residents and shape their Dartmouth experiences, in addition to working with other UGAs and staff who shared my interest in helping others.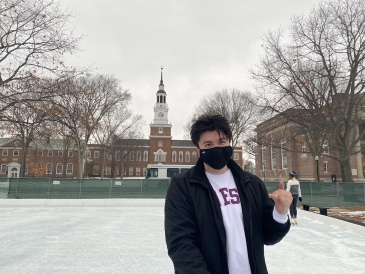 After almost a year off-campus, I came back to campus committed to the winter experience and I am simply loving it.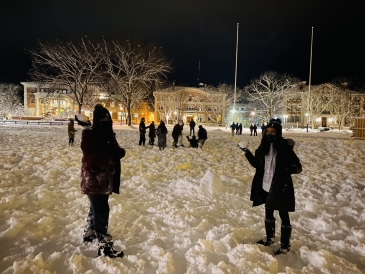 Dartmouth's tradition of a campus-wide midnight snowball fight lives on!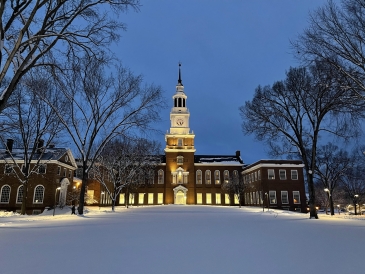 We so very wish you could step onto Dartmouth's campus yourself to witness the beauty of our winters live, but COVID-19 has made visiting campuses extremely difficult. I would love to share some of my favorite photos from this past snowy week!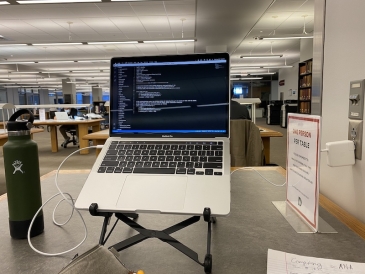 With lots of things (understandably) still closed on campus, it's nice to know that study spaces are beginning to open up again in a safe and responsible way.