« All Posts by this Blogger
How I became a People Places Pines blogger!
How did you become a blogger? What was the process like?
A:

The first time I learned about the admissions team at Dartmouth was through our very own undergraduate admissions magazine, 3D. During my gap year, I remember browsing through the admissions website and casually clicking away on the tabs on the page: Academics, Afford(ibility), Life at Dartmouth, etc. There was an option to get on the mailing list and I didn't really think much into it while signing myself up. 
Come December 2018, my mom yelled my name from our downstairs living room: "May Oo, there's a package for you!" Now, I'm sure you all know how exciting it is to receive something in the mail addressed to you, especially during application season. It's double the thrill to get things from colleges in the post for international students like me because we just get this feeling that we are wanted.  I raced down the stairs and there in my hands was my first ever copy of 3D magazine (November 2018 edition). I absolutely loved my experience reading it as I carefully flicked over the pages full of color and pictures of the snow and of Dartmouth students in action in classrooms and labs. By the time I reached the last page, I knew that if I ever did get into Dartmouth, I wanted to be part of the admission team, sharing the excitement that I had felt while exploring more about Dartmouth with others around the world. 
As luck would have it, seven months later, I was packing my luggage and preparing to leave Myanmar to start my first term here. I actually stumbled upon the opportunity of joining the admissions team at Dartmouth through the '23s Facebook group. There was a post for the People Places Pines blog looking for students to write weekly posts on life in Dartmouth and Hanover. 3D magazine was also looking for student magazine writers to interview students and faculty for interesting articles. 
Of course, you already know I was definitely reeled in! The first step was to complete an online application. There are a few general questions I had to answer (where I'm from, what I'm interested in studying, what extracurriculars I'm considering). Then, I had to write a story of something I love and hopefully, make the one reading my application excited too. Another big question was why I chose Dartmouth and what things I was looking forward to most here. After I submitted my application, I did a short virtual interview where I talked a bit more about my previous writing experience and my enthusiasm to join the communications team. And, a couple of weeks after that, I was beyond grateful and delighted to be able to join the People Places Pines blog!
For those thinking about joining the admissions team, my two cents would be to ask yourself again about what piqued your interest. For me, it was the opportunity to share my Dartmouth journey and become a voice for students halfway across the world, from the most remote of places. I'd say try to stay true to things you are passionate about, whether it is from the most random of interests to something so common people tend to look past it. Also, don't be afraid to ask questions! Before the interview, I didn't really what an online interview looked like, so just by shooting an email to the team, I was able to get a much better idea of what to expect. Having a platform to write about your experiences and going through the application process can seem daunting especially if you're just starting college, but trust me, it is so worth it!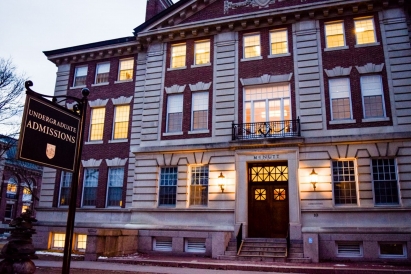 One of the first projects I'll be working on is reviewing our content and messaging for international students.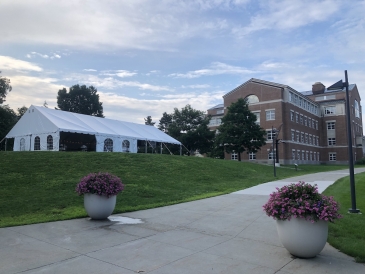 Dartmouth just resumed in-person tours for the first time since the winter of 2020! We had a fantastic opening week of welcoming visitors back to campus to explore the beautiful grounds and meet our fantastic tour guides.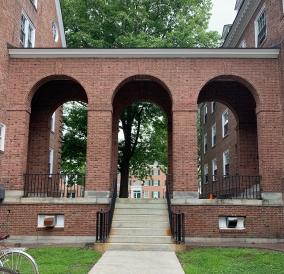 Dartmouth is known as a liberal arts college (LAC), but what does that mean?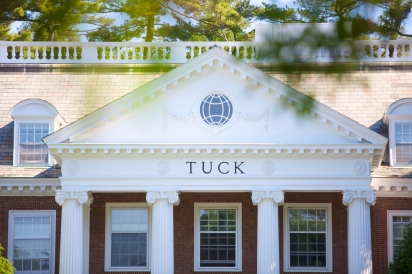 Although I'll be engaging in a variety of programs this summer, I wanted to first introduce the Tuck Business Bridge program, which I spent most of June partaking in! 

Wow, my freshman year at Dartmouth has really flown by! Towards the end of summer 2020, I received a warm welcome email from my Orientation Peer Leaders inviting me to join a Zoom call with around ten other of my classmates.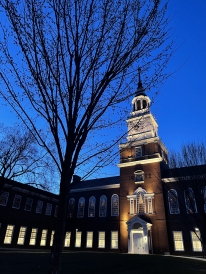 In no particular order, here are a few places and ways I love to spend my free time as a student at Dartmouth. I hope this post can give you a glimpse into how wonderful campus life can be!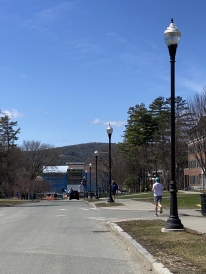 I decided to put some of the most popular questions together and provide some answers for future prospective students who also have these questions on their mind!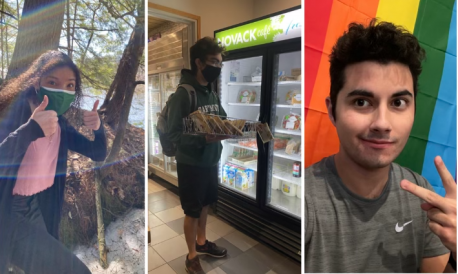 Today, I decided to walk around campus and asked my friends what their favorite aspect about Dartmouth is!

With decision day approaching, I decided to transport back to a year ago and share why I chose Dartmouth over other schools.